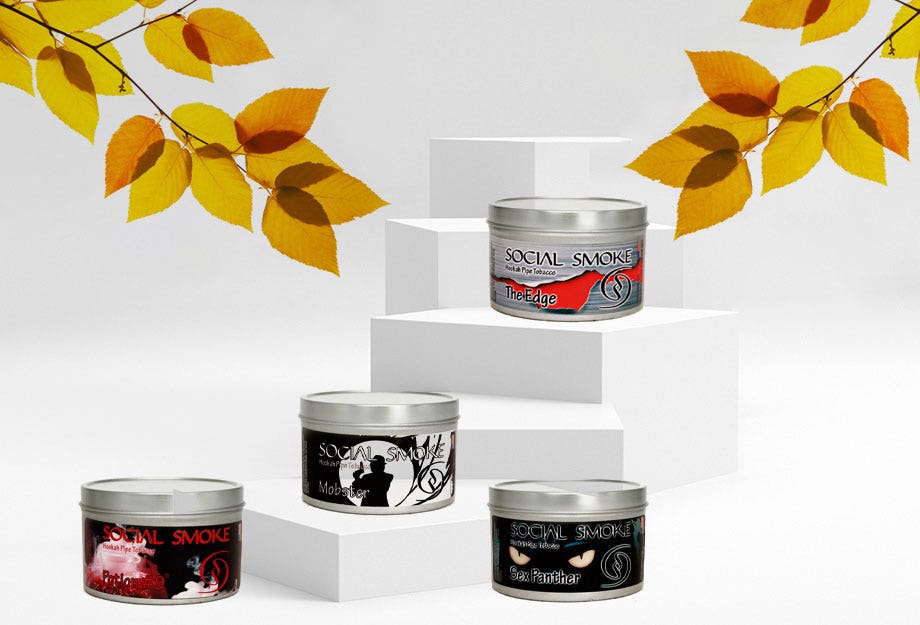 The Best Social Smoke Shisha Mixes for End of Summer 2022
By
smokeorpass
/ August 29, 2022
You know what sounds like summer leading into fall? The following Social Smoke tobacco mixes from your homie, SMOKEorPASS.
The Social Smoke flavor lineup is perfect in the end of summer with their super chilled mints and vibrant fruit notes. At the same time, you find many of their blends that feature warm spices and creamy profiles; basically flavors you'll find in my bowl during the fall.
If you're someone that has no rules to their rotation and enjoy pumpkin flavored shisha year round, do you; I'm happy for you. The rest of us are subjected to waves of craves for particular flavors around the same time EVERY year.
So, on today's mix menu I'm gonna help you ease into fall with 5 exclusive mixes featuring Social Smoke Tobacco.
We'll start off bright, get a little shifty, and end with some fall seasoning. Enjoy!
As always I'd love to hear from you, so please feel free to drop your social smoke mixes below.



Magno Cali-ente (The final heatwave)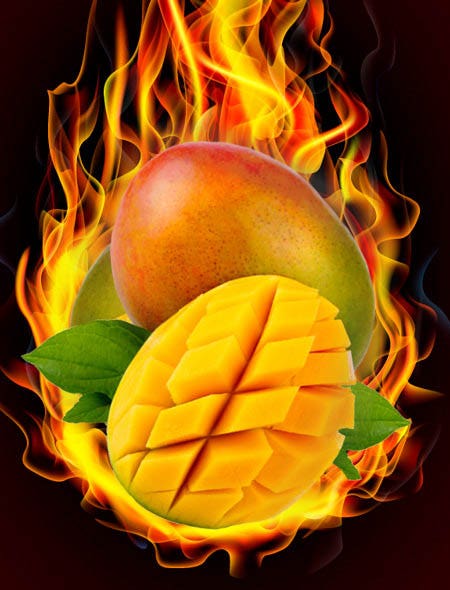 This is my stuff! The heat is real people, but it doesn't burn. I mean, you're not eating hot wings in a dimly lit room with a camera on you.
This is just one of those special shisha blends that gives you a real pepper taste paired with a delicious mango. Mango Habanero was released at the same time as Cali Peach in 2015. I tried both flavors back-to-back in the office with peach being the last flavor.
I still had a pepper taste on my pallet and my memory of the flavor was as fresh as it could be when I began my Cali Peach session.

I never finished that peach bowl, it was delicious but I knew exactly what I wanted; a 50/50 bowl of the two flavors.
The peach and mango shisha mesh like a deep hand hold with the habanero there to protect the relationship. I haven't had a single flavor bowl from either can after that session as it's always mixed and always phenomenal.


Chill It's An Apple (The first cold night. You saw a leaf fall)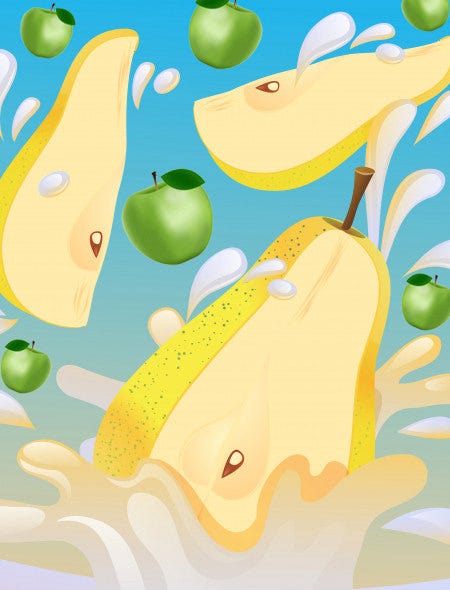 The Social Smoke Pear Chill was a knockout blend at release a few years ago and it's still one of their most popular flavors to date.
Pear Chill is a super crisp pear flavor with a super cold touch and I think it gets a little bit of "taste enhancement" from a green apple flavoring. This special touch of green apple adds to the sweetness and overall flavor profile, but if Social Smoke comes through and tries to correct me, I won't believe it.

I've smoked and smelled this flavor way too much to think any other way. Which is why I'm taking that secret green apple note and enhancing it without sacrificing any of that pear flavor or the chill.

I like to use Golden Delicious Apple in this mix because I believe the two have a flavor component in common. You're end result is a Pear-Green Apple Chill and hot diggity dog, it's delicious. GDA is a pretty powerful flavor and you won't need much in the mix, so I recommend a 30/70 ratio with pear being the larger.


Southern Peach Tea (It's beginning to smell like fall)
First things first, there's nothing southern about this drink. It was just thought of by someone (me) who happens to be in the great state of Texas, so now it's southern. Got it, moving on.

Have you ever talked to someone that REALLY likes tea? The passion they when describing the flavors within their cup is what led me to seek out this mix. Citrus aromas blended with unique spices and the right green tea leaf sounds like the perfect cup for my taste buds. Get crazy; toss in an orange or lemon rind.
To achieve this mix, that I have solidly rank in my top 3 tea mixes, we'll use Social Smoke Ginger Tea and Citrus Peach. The latter of the two provides a powerful jolt of delicious peach with the sweet & sour notes I look for when I want to "get crazy".
Ginger Tea is perfect for one major thing, delivering fresh ginger taste to your bowl. The tea taste is soft so I try to use more Ginger Tea than Citrus Peach, or just sprinkle CP at the top of my bowl. A cup of tea goes well with this flavor combo.


Pandora's Box Of Licorice (You blinked it's now Fall)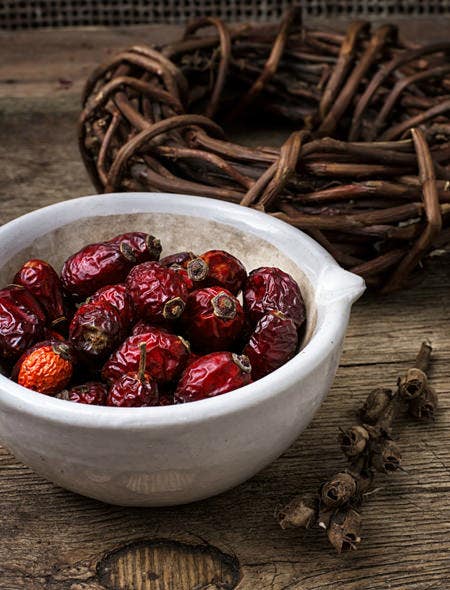 There's some people in our office that have read or are currently reading this mix and shaking their heads. I frown upon any bowl of double apple; I'll usually plug my nose and tell whomever is smoking how bad of a choice they made with that flavor. Now that I got that honest moment out the way, let's go back to the mix.
I will allow a small amount of double apple in my bowl on occasion and this is one of them.
It's because we're using cherries! That's right. I've already opened Social Smoke Pandora's Box a long time ago and I discovered the secrets that lie within the jar(box). You really wanna know the rest? Ok. After you get past the cherries, it's a swarm of spice haymakers ranging from anise to warm cinnamon.
After solving the flavor mystery, I really became curious about other spices I could utilize as the cherry was great, but I felt I could do more here.
That's when I swallowed my pride and took a swing with a pinch of Social Smoke Double Apple. NOT BAD. Actually, it's amazing. It turned out to be exactly what I was looking for and actually caused me to use more DA to achieve a more complex mix.

You can start this mix like I did (baby steps) with 10-15%, but if you want to jump right into the action with something unique, go 30%-40%. Don't you dare cross that 50% mark or I'll clown your double apple bowl. ;)
That's A Wrap Y'all
Once again, hit me with your best Social Smoke mix in the comments below. We want to see them and smoke 'em. Congratulations you're almost at Fall. LIBRA season.????♎
You rock and have a nice day.
Categories
Recent Post
Month Lists