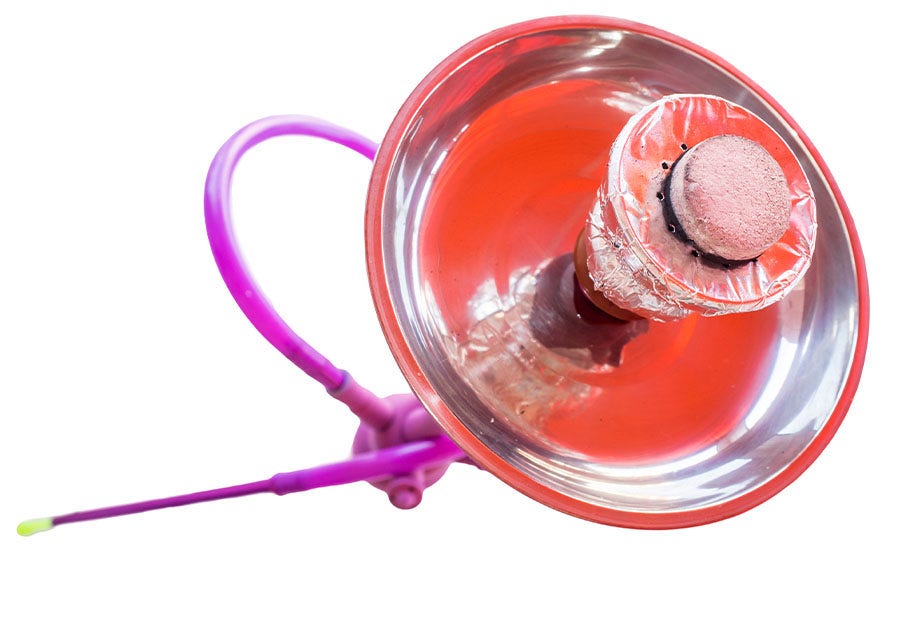 Hookah in the 21st Century; The Rise of Silicone
By
joe perin
/ March 9, 2016
As we move further into the 21st century, technology and consumer goods are constantly improving. The hookah industry continues to produce cool new products that introduce innovative new designs that make our favorite pastime simpler and more enjoyable than ever before. One such innovation in the industry has been the rise of silicone for hookah bowls and hoses.
Silicone Hookah Hoses
When it comes to health, silicone is very resistant to bacteria, it's easy to sterilize, does not react with other materials, and will not irritate the body in any way. The medical grade silicone used in the vast majority of silicone hookah hoses is 100 percent washable. Simply rinse it out with water after every smoke session and never again worry about a strong shisha flavors ruining the next session. Silicone makes hookah hoses incredibly durable, which means they are a very solid long-term investment. The silicone can withstand extreme heat, it can bend any which way, and more, and still retain its shape and quality.
Three silicone hookah hoses you should know about: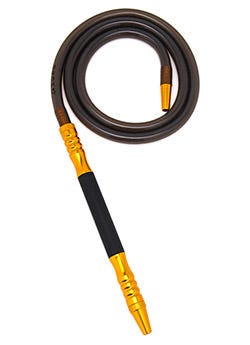 The D-Hose 2.0 Silicone Hose measures 6 feet (72") long, giving you the reach you need when smoking with a group. Not only does this hose feature an awesome aluminum handle, the handle sports a silicone wrap that gives you a super strong grip on the hose.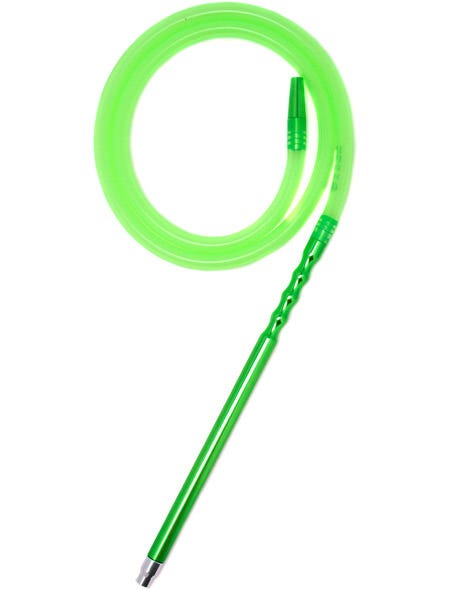 The elongated aluminum handle on the Aluminum Dream Hookah Hose gives this silicone hose a greater reach and more for the user to grip! Measuring 76" long, this lengthy silicone hose is a great addition to any hookah set-up.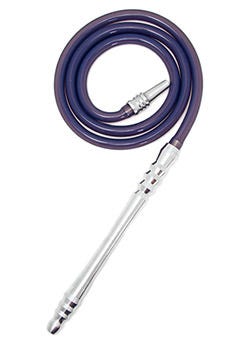 The surgical grade silicone used in the Mya Silicone Hose, as well as in most silicone hoses, can withstand temperatures of up to 572 degrees Fahrenheit. This silicone hose measures 6 feet (72") long and features an anodized aluminum handle, which makes it scratch proof and ensures that it will never rust!
Silicone Hookah Bowls
Many of the qualities that make silicone hookah hoses great also apply to silicone hookah bowls. These bowls combine silicone's durability and excellent handling of heat to make some of the best hookah bowls on the market. These bowls are darn near impossible to break, you can literally throw solid silicone hookah bowls against the ground and all that will happen is they'll bounce - maybe even hit you in the face if you don't watch out! A silicone hookah bowl is another great long-term investment. When using silicone bowls you normally don't need to use a grommet to get the bowl on your hookah. These bowls are easy to clean out, and easy to handle when in use.
Silicone doesn't conduct heat well at all, making these bowls quick and easy to handle when in use. No more scorching your fingers when you need to move the bowl around! The poor heat conductivity also means you can use fewer natural hookah charcoals to achieve the same heat levels to cook your shisha tobacco.
Three silicone hookah bowls you should know about:
The Kaloud Samsaris Vitria Silicone Hookah Bowl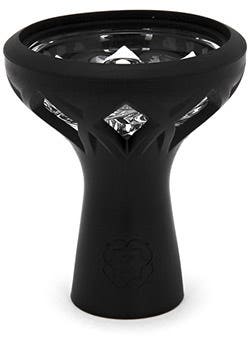 This revolutionary product combines the durable and heat management qualities of silicone with an ultra durable glass component. The glass helps with the heat retention issues inherent with silicone bowls, the glass heats up and helps evenly cook the shisha. The slits in the silicone reveal the sides of the glass insert, which help maintain a great heat level in the bowl by expelling heat if the glass gets too hot. The Kaloud Vitria Bowl is designed to work perfectly with the Kaloud Lotus Heat Management System. You can pack the Vitria Bowl with 20-30g of shisha tobacco depending on the brand and packing method.
The Starbuzz Phunnel Silicone Bowl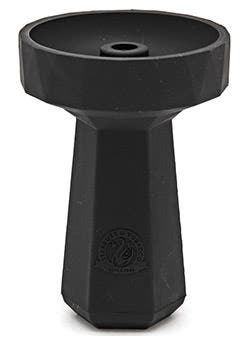 The Starbuzz Phunnel Bowl combines the superior design of funnel hookah bowls with the unbreakable nature of silicone hookah bowls. This amazing bowl can hold 15-20g of shisha, and will never break. It's easily washable, and you'll never need a grommet for it!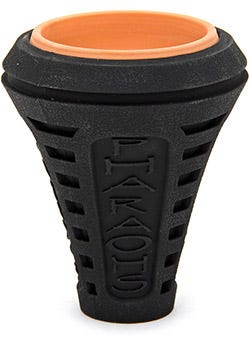 The Hydra Hookah Bowl combines high quality silicone with ceramic clay inserts that give users the ability to switch between Egyptian style, Funnel, and Vortex style hookah bowls with relative ease. The inserts themselves will heat up like any normal clay hookah bowl, but the silicone sleeve makes this bowl easy to handle when in use. There is also a glow-in-the-dark version. The Hydra comes with medium sized inserts that can hold 18-25g of shisha, and large size options available that hold 20-30g.
Silicone Fun Facts
A popular material in aviation and aerospace, construction, electronics, and health care, silicone is highly valued for its versatility. When uncured silicone rubber is a highly-adhesive gel, this gel needs to be cured, vulcanized, or catalyzed to be transformed into the solid form we know and love in our hookah products.
Silicone rubber is resistant to extreme temperatures, -148 degrees - 572 degrees Fahrenheit. We hope you aren't smoking in such extreme conditions, but feel confident that silicone hookah products will be able to rise to the occasion. Many of silicone's properties, like tear strength, elongation, fire resistance, and thermal conductivity, are far superior to organic rubbers at extreme temperatures.
In 2007 it was discovered that silicone rubber is capable of "self-healing," meaning it's capable of recovering almost all of its original tear strength. It also showed incredible fatigue properties over the life of the products.
---
Let us know what you think about silicone hookah products! How have silicone bowls and hoses changed your set-up? Which are your favorite silicone accessories? Leave your thoughts in the comment section below! Happy smoking!
Categories
Month List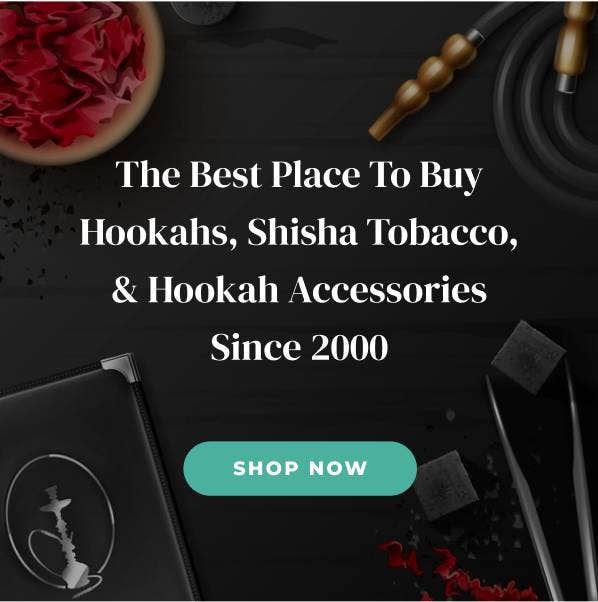 Shop All Hookahs, Shisha Tobacco, Charcoal, Bowls