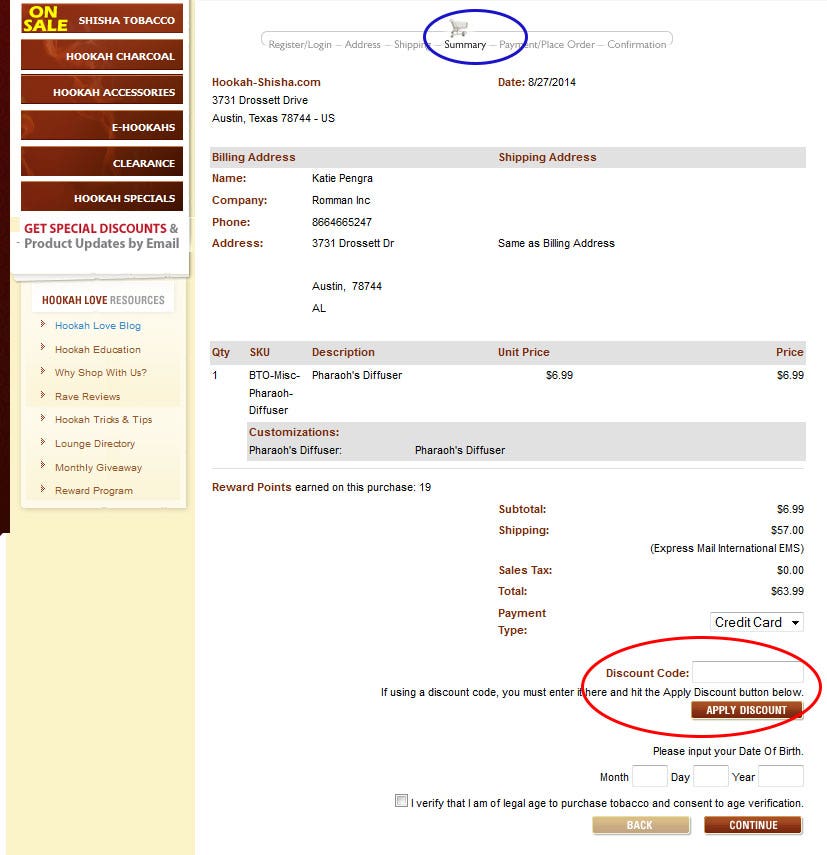 How To Apply a Coupon Code
By
Katie
/ August 27, 2014
Applying a coupon code is super easy! It is done during the checkout process, but there are a couple things to note when applying a code.
First, we will go over how the code is applied.
During the checkout process, after you have selected your shipping method, you will be taken to the "Summary" page of the checkout process.
This is the page on which you would enter your date of birth and also apply your coupon code. Let's say your order subtotal is over $100 and you want to use the free shipping code. To receive free shipping for the order, you will type the code FreeShip100 in the coupon code box. Please click the 'Apply Discount' button before proceeding to the next page! If you don't click that button, the code will not be activated.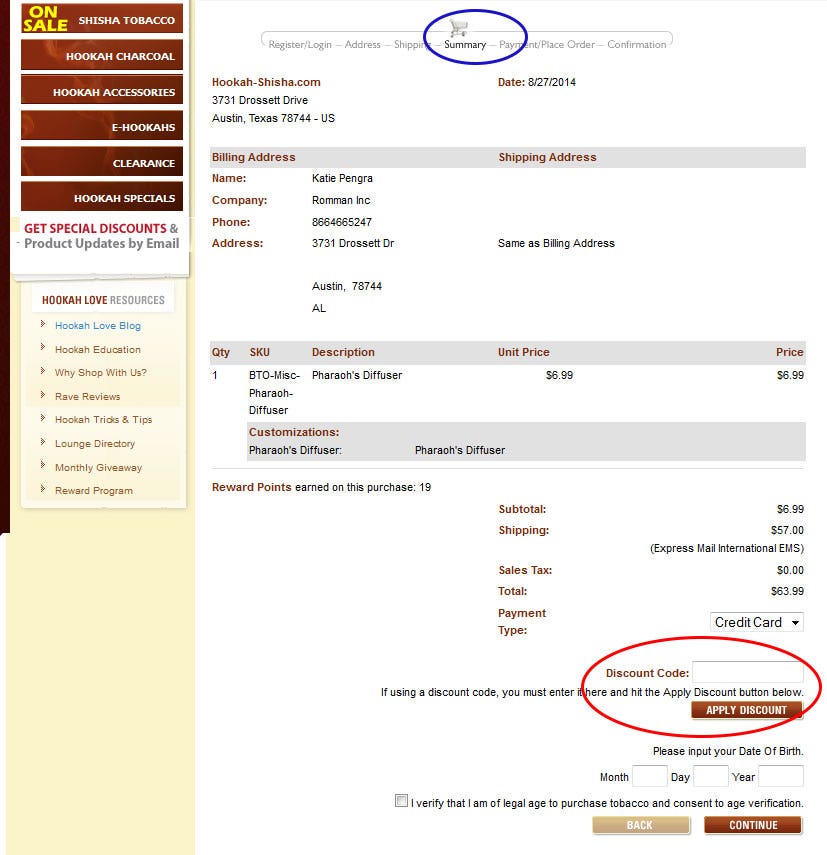 Important Things To Note
Don't Edit Your Order After Entering a Code
If you have already entered the coupon code, and you need to click "Back" to edit the order, the code will be erased so you will need to enter it again before submitting any payment information. In some cases, a product may be added to your shopping cart but the discount will be removed if you need to go Back. That being said, please be sure you are ready to check out before applying the code!
One Code Per Order, Please
Unfortunately, our system will not allow for multiple coupon codes to be applied to a single order.
Percentage Discounts Only Apply to Non-Sale Items

If you are applying a coupon code for a percent-off promotion (i.e. 15% off), the code will only apply to items that are not currently on sale. To find out if an item is on sale, go to the page of the product. If you see that the "List Price" has a line marked through it, and below that list price there is a lower price, that means the product is on sale and the discount will not apply to that product.
Of course, if for any reason you are having trouble applying a code, just call us up at 866-466-5247 or click our Live Help Now! to chat with an available representative!
Categories
Recent Post
Month Lists