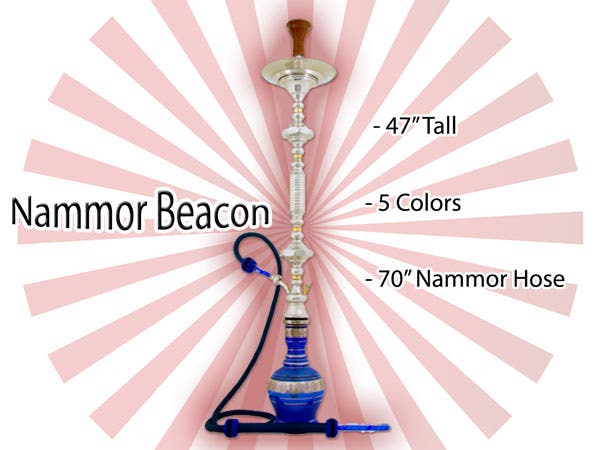 Nammor Beacon Hookah - Hookah of the Month
By
Katie
/ January 7, 2015
Nammor Beacon is Miss January
This year, we wanted to help you discover new, glorious hookahs with our Hookah of the Month. These are some of our favorite hookahs that you might not have heard about. Our first selection is one of the tallest hookahs we have in our store, the Nammor Beacon.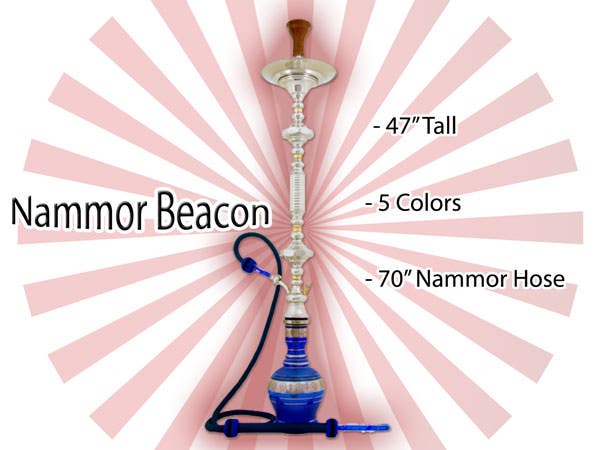 Standing 47 inches tall (that's almost 4 feet!), this piece certainly is the 'beacon' in any room it is placed, drawing attention immediately. Of course it comes complete with a 70 inch Nammor Hookah Hose. Available in 5 different colors, and is delivered to your door with a ceramic Egyptian hookah bowl, two 50g boxes of shisha, and an order of hookah coals, the Nammor Beacon gives you everything you need to stand out this year.
Don't believe us? Listen to what our customers have to say!
Lawrence W. says:
"...The Cleopatra base is incredible, the stem is beautiful, and it comes with a fantastic Nammor hose - If you know the quality of Nammor, you know you wont be disappointed - The draw is amazing and I get nice, big clouds with the vortex bowl and no leaks in the hookah or the hose..."
Categories
Recent Post
Month Lists