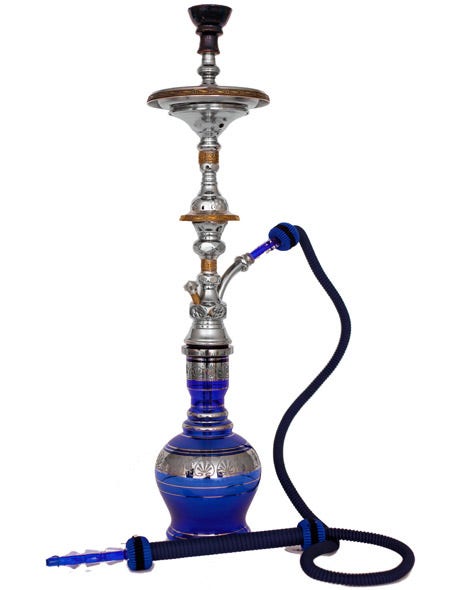 Nammor Hookahs - 5 New Styles, 5 Awesome Ways to Smoke
By
Grabertrain
/ December 17, 2009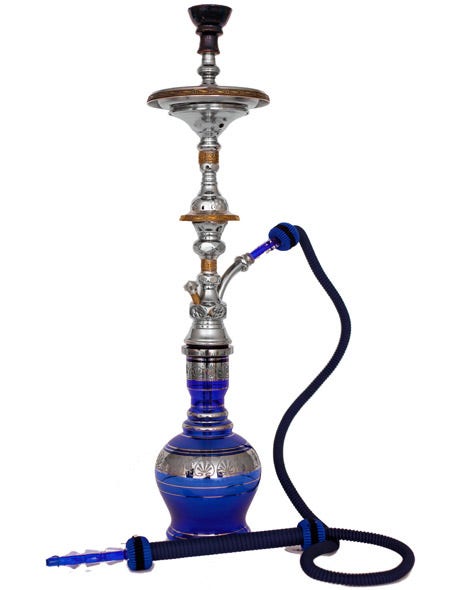 Nammor Cleopatra Hookah
Here's a math equation for you:
Single Wide Hose Adapter + Nammor Hookah Hose = Total Awesomeness
Ahoy there! We've more than doubled our Nammor Hookah Packages section to include 5 new-and-improved hookah styles. What makes them so new-and-improved? We've taken feedback from our Egyptian Hookahs and gone "old school" style with the hose adapters - single hose with no "Autoseal" BBs to restrict airflow. Add a Nammor Hookah Hose to that and you've got yourself one smooth smoking hookah!
Here comes the science: As we discussed in our post about hookah size and its respective smoke volume, the total sum of airflow exiting your hookah hose can only be as big as the width of the smallest avenue of air travel, starting from the bowl and ending at the hose tip. These hookahs have been assembled for the maximum airflow determined by this formula, and the hose is washable to boot!
| | |
| --- | --- |
| Nammor Oasis Hookah | Nammor Euphrates Hookah |
| | |
| --- | --- |
| Nammor Ramses III Hookah | Nammor Tigris Hookah |
See a close up video we made of the fantastic Nammor Tigris Hookah!
Happy Smoking!
Categories
Recent Post
Month Lists