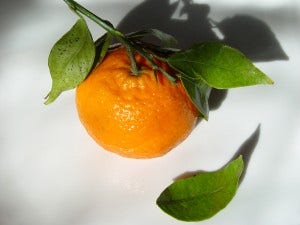 Shisha Review: Hydro Herbal Shisha & Herbal Molasses - Tangerine Feen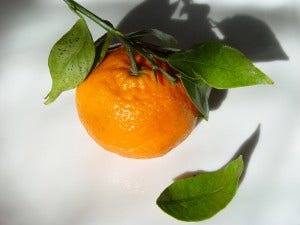 Tangerine Feen? Either
Hydro Herbal Shisha
is referring to the German word Feen, which means fairies, or they've misspelled "fiend". I wonder what it must be like to live in a world where instead of AA meetings, you had Tangerine Obsession Anonymous; and instead of fireflies, you had Tangerine fairies. Wouldn't that be awesome! All joking aside,
Hydro Herbal Tangerine Feen
is a herbal shisha flavor that is on par with the best shisha flavors out there. Tangerine Feen has a very distinct citrus smell true to an actual tangerine. The smell alone permeates the room, filling it with the sweet aroma of juicy oranges. The smoke from Tangerine Feen can be best described as a tart lemony orange that swings back and forth from citrus to candy in seconds. Hydro Herbal Shisha outdid themselves on this one. I think the strangest part about smoking Tangerine Feen is that the shisha is red. That's like smoking a purple colored coffee flavor in my book. But once it's in the
hookah bowl
and smoking, you're going to instantaneously get thick, tasty clouds of Tangerine flavored smoke. Mmmm. Hmm. If you're looking for a tangy, tart, sweet, delicious orange flavor, look no further than Hydro Herbal Tangerine Feen shisha. This one blew my mind! Let us know what you think about it by leaving comments below or by posting on our
Facebook page
. If you like Hydro Herbal Tangerine Feen, you may also like Hydro Herbal Aurora (pineapple), Hydro Herbal Sun Ray (orange), and Hydro Herbal Citrus Twist (lemon lime). Just a few suggestions for you. Happy Smoking friends!
Categories
Recent Post
Month Lists