What's Your Shisha Flavor Name?
By
smokeorpass
/ June 15, 2015
Taking a scroll through your news feed you may come across the usual, "What's your ___" ( insert drink, character, or celebrity name) games, but we never see anything related to Hookah. Well today we are here to change that, and let you guys/girls figure out the name of your Shisha flavor based on your name and birth month.
There will be a great amount of unique flavor names created, and we would love to know what your new flavor contains. For example since my name is Shaunn and I was born in September, my shisha flavor would carry the name "Slap-Yo-Momma Mint". You can come up with your own mix using flavors that have never been created before, or use existing flavors currently on the market. I think for my "Slap-Yo-Momma Mint" mix, it would have to be a triple layer of Tangiers* Spearmint, Cane Mint, and Mint. (*All Noir)
Leave your mix idea in the comments below, and you may see it pop up in the Custom Mixology Shisha Section.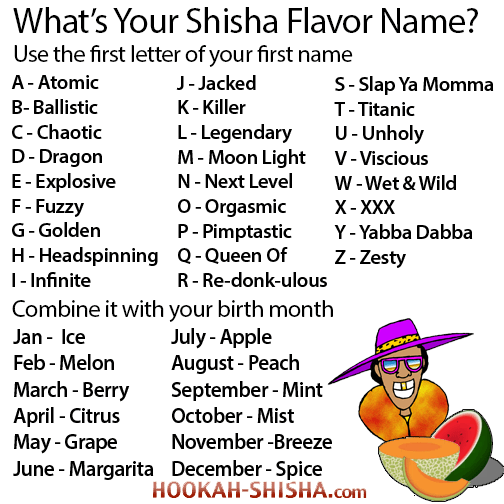 Categories
Month List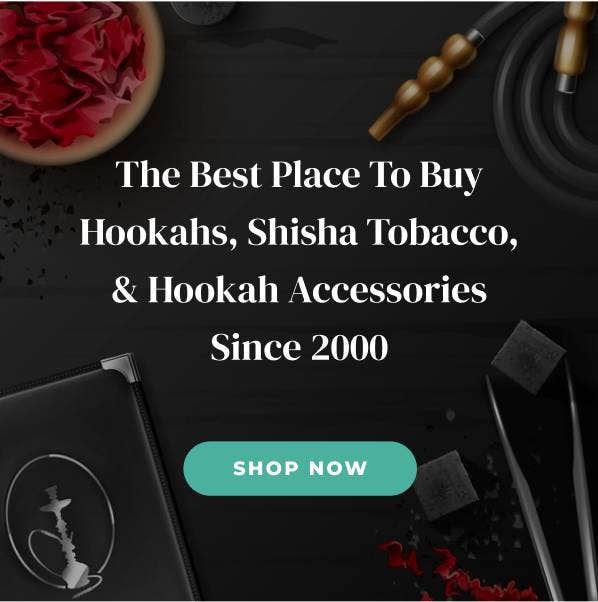 Shop All Hookahs, Shisha Tobacco, Charcoal, Bowls