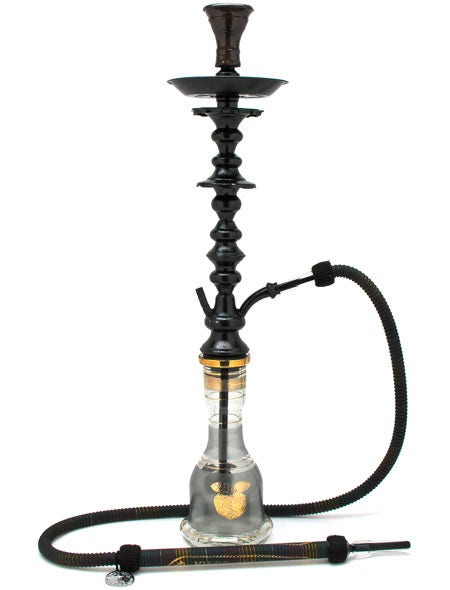 Why Is Khalil Mamoon One Of The Best Hookahs Available?
By
Katie
/ August 12, 2014
What Makes a Khalil Mamoon Hookah the Best?
So, you have learned how to "Walk Like an Egyptian", but have you learned how to smoke like one? Khalil Mamoon hookahs have long been a fan favorite here at Hookah-Shisha. With their constant growth in popularity comes an increasing curiosity about what exactly makes the Khalil Mamoon superior to other hookahs.
| | |
| --- | --- |
| | First off, Khalil Mamoon hookahs are individually handcrafted in Egypt, down to the last detail. The designs on the bases and the shafts are handcrafted as well, so do not be surprised when it appears as though they were painted by hand – they were! This handcrafted effort yields an unmatched authenticity to the traditional Egyptian design scheme. It ensures that no two hookahs will look exactly alike, a feature that no mass-produced hookah can reproduce. Khalil Mamoons are like snowflakes! |
Khalil Mamoons (KMs, as we call them) also make awesome centerpieces for your living room or bedroom, if you're looking to make a decorative statement with your hookah. Most of them are well over 30 inches and some - like the Khalil Mamoon Blue Double Pear Tall - are as tall as 42 inches! You can even buy the Khalil Mamoon hookah bases separately - they make great flower vases.
One thing you might notice when assembling your new Khalil Mamoon is how sturdy it is once it's all put together. The KM stems are typically made of either stainless steel, copper, brass, or some combination of any of those three metals. These metals give the shafts the rustic, traditional look that Khalil Mamoon conveys so well. Those particular metals are also relatively dense, which makes for a strong and sturdy hookah.

Additionally, the hose ports and downstems on the KMs are actually wider than most hookahs, so by default they smoke a little easier and produce bigger clouds! In fact, Khalil Mamoon stems are very well known for the huge clouds they produce and the stems are also compatible with a large number of different replacement bases, bowls, and hoses, which gives you a huge amount of customization should you need to replace any of those components.
Categories
Recent Post
Month Lists