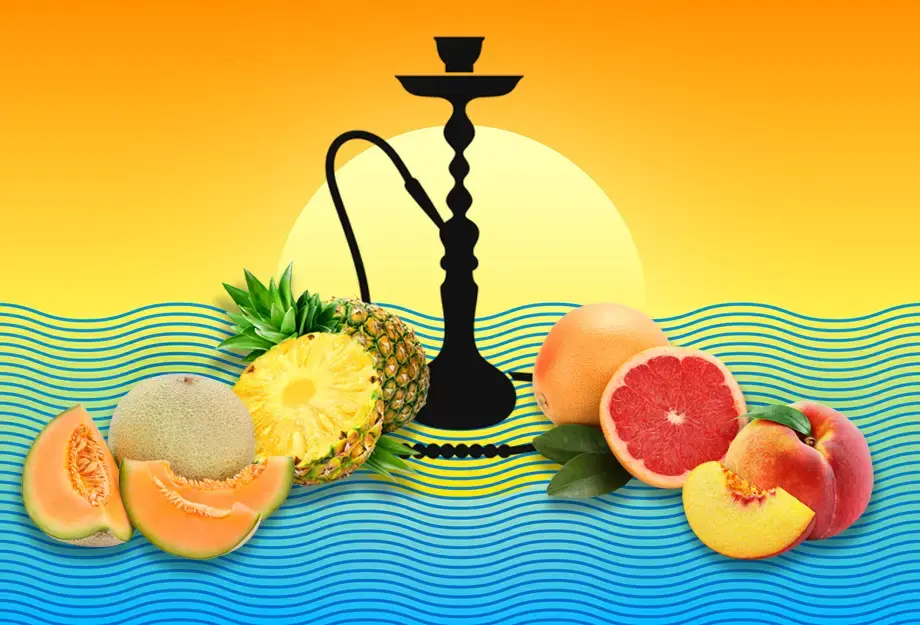 The Best Summer Shisha Flavors
By
smokeorpass
/ July 5, 2023
Hey everyone, SMOKEorPASS here to talk about hookah stuff because it's my favorite subject to speak on and if I'm not mistaken this is perfect spot for this information. I've been a hookah smoker for over a decade, so I constantly find myself switching preferences of brands and flavors almost monthly. There are some situations when I test out a flavor and it causes me to only want flavors that have similar profiles, and I'll do it for a month straight until I burn myself out. It could be a new accessory like a bowl that causes me to change my lineup of flavors, during my Kaloud Vitria testing period I was hooked on Haze tobacco.

We may be in the same boat of bouncing flavor profiles or you might be scratching your head, but in the end we're all smoking. Over the past 3 weeks here in Austin the weather has definitely changed for the summer season, and now the 95-100+ temperatures have begun to hit us. After a long day of work the bowl that I prepare at home must be solid, there's no experimentation as I only use flavors that I know rank high on my list. It's a terrible feeling to sit down for the night and take the first inhale and have it followed by an exhale of shame. My taste in shisha doesn't follow the typical seasonal trends, but I think my current line up of flavors will be perfect for your summer smoking. It's the SUMMER OF SMOKE, let's get started.
---
Pure Tobacco Morangie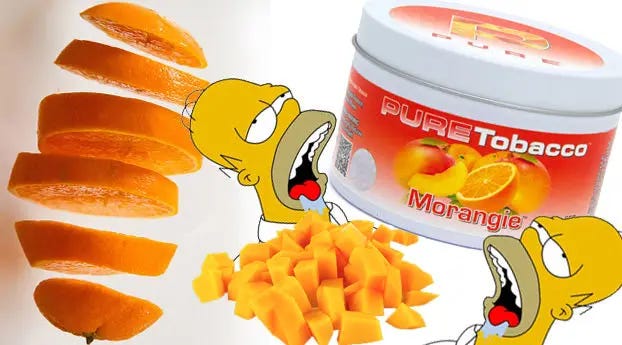 This flavor will never ever get old for me because it nails one of my favorite flavor profiles with a twist and continues deliver consistent sessions bowl after bowl. Pure Morangie blends a very vibrant orange pulp with a juicy mango, and delivers a roller coasters of citrus tones throughout the session. I wish I could have a constant stream of this flavor readily available at any point during the day. If I had a kilo container of it there's a small chance I would use it as a pillow, so I could go to sleep and wake up with that aroma.

Should you add mint? Of course. In my eyes orange flavors are the equivalent of a primary color; they're great by themselves but you'll need to mix them to unlock those creative blends. Pure knocked this blend out the park and I think it's perfect year round, but it will definitely be in my stash this summer.
Al Fakher Grapefruit Mint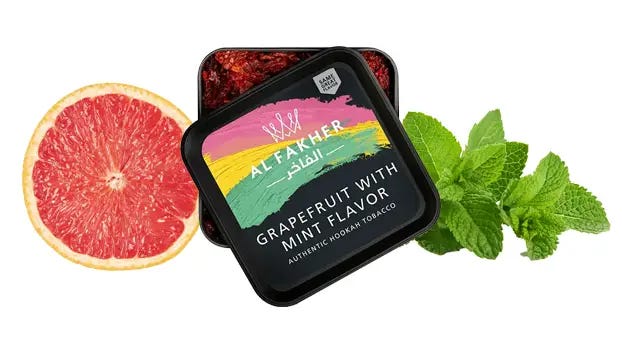 Once you go AF Grapefruit, you don't go back. But now, you can get the same fantastic grapefruit with their Grapefruit Mint already blended up for you! It's hard to find a shisha flavor that doesn't go well with mint!

Since the beginning of my hookah life Al Fakher has always been there for me, initially introducing me to a world of single note flavors and then providing me with multiple options to mix up. During college, or the place I "paid to walk around", I would enjoy several bowls of Al Fakher because it was perfect for my budget and I could easily practice on my cloud game. Unfortunately for taste comparison I have a strong dislike for real grapefruits, but once you put it in shisha form I turn into a hose hog.

The flavor strength is an even 10/10 without the super tart bite of an actual grapefruit, and after multiple years with this flavor it has yet to fail me. I think Al Fakher makes the best grapefruit on the market, and I wouldn't mind being stranded on an island with it. Smoking it by itself is how I initially fell in love, but mix it with other citrus blends or floral tones like rose. I will always remember picking up on a 5 for $20 deal on 50g boxes at my local smoke shop, and I would always make sure to grab a mint, grapefruit, and orange. Nowadays Al Fakher makes some of their popular single note flavors with mint or cream, and with the addition of their mint it makes this Grapefruit Mint perfect. The Al Fakher 50g x 5 pack is cheaper nowadays, you lucky ducks.
Starbuzz Vintage Fresh Lime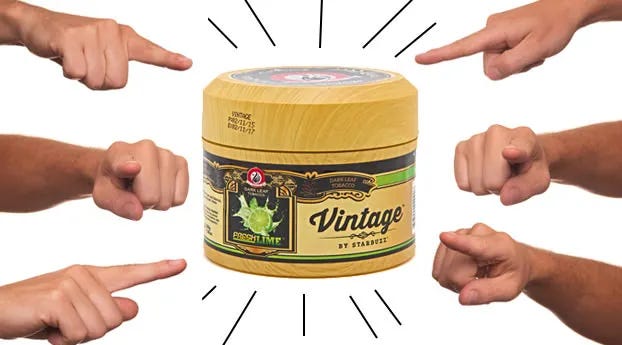 All these hands are telling you one thing, TRY THIS FLAVOR. The number of lemon flavors on the market easily outnumbers the amount of lime flavors, and it bothers me but I understand. In most cases the lime is never referred to as plain lime, they receive unique names like Lime it Up, Optimus Lime, or Pirates Cave. There are some lime blends that include other flavors to add a depth of flavor to the foundation but when all you want is lime, Vintage Fresh Lime delivers the goods.

This isn't the tangiest of lime blends but it still leaves you wanting more, and there's also a sweet tobacco finish on the exhale. The Fresh Lime aroma could be considered decadent, and I usually pack it heavier for a longer session. You can never go wrong with adding a little mint to your bowl, but I can always get down with a bowl of Fresh Lime and Al Fakher Mango.
Pure Tobacco Honeydew Melon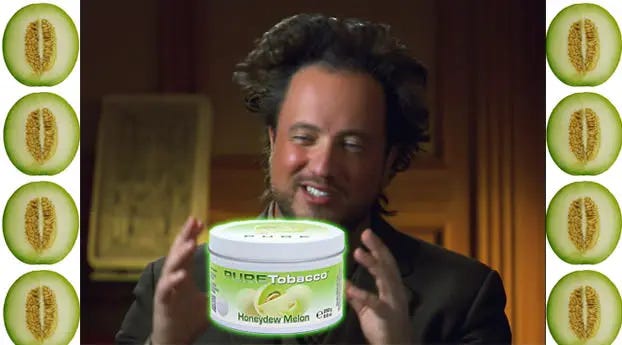 If you've never had a honeydew melon flavor before I suggest starting off with my original favorite Nakhla Sweet Melon (RIP) if you can find an unopened package anywhere. I used to go through so many boxes/cans of Sweet Melon back in the day I had to take a break for a year, but now I'm back in the world of melons. Recently I introduced myself to Pure's Honeydew Melon blend, and I ended taking it home if you know what I mean...I smoked it. My first bowl was amazing as Pure was able to capture those tasteful moments of my past with a juicer touch, the mellow melon profile is perfect. Nakhla will always have a spot in my heart but this Pure blend wants to move-in next door.
Pure Tobacco FML & FML Red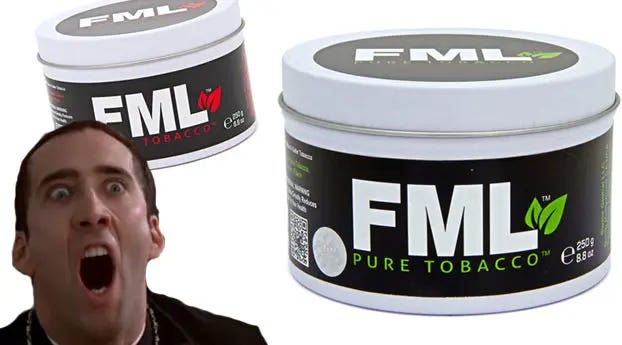 Pure Tobacco FML has been delivering minty uppercuts for a many years now, and easily became a top contender for mintiest of the mint flavors. Tangiers Cane Mint will always have a spot on my shelf, but lately I've noticed a strong feeling of sadness when I don't see FML or FML Red in my cabinet. Unlike Cane Mint I very rarely smoke these two mint flavors by themselves, but I toss it in with a lot of my bowls.

The flavor profile for FML has been described as a minty menthol with a hint eucalyptus, fire with ice cubes, and "please no more just stop". This is easily one of their top flavors so of course they went back into lab and created FML Red for fans of peppermint. Either one of these flavors makes me happy nowadays, and when anyone walks past my desk there's at least one can present. Hot summer days equal bowls with FML, and cold days result in bowls with.....FML.
Tangiers Kashmir Peach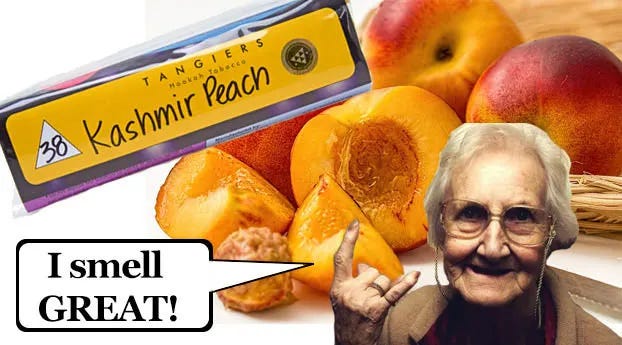 Easily one of the best tangiers flavors on the market is Kashmir Peach; it's a #1 flavor even for the creator of Tangiers. This flavor was originally a pass for me, as I could not get down with the grandma perfume aroma that flows with the Kashmir. Last year I began branching into the spice and floral flavors and found myself enjoying a bowl of Tangiers Bug Powder; this flavor is a slightly sweetened blend of mint and kashmir. I fell in love with the Kashmir taste profile and instantly picked up the peach blend. Since then this flavor has not let me down and I often find myself telling people to look past the grandma scent.

This flavor is perfect by itself but feel free to play around with some mixes, on occasion I will sprinkle a little mint on top.
Starbuzz Vintage Delhi Tea
The smoke of champions. The gentleman's smoke. The high class smoke. Starbuzz Vintage Delhi Tea is outstanding and highly appreciated by smokers that enjoy the more robust shisha flavors and more of a nicotine buzz. If you just started smoking yesterday I wouldn't recommend this collection to you, but if you've been around for a while and seek new excitement within your session buckle up.

Starbuzz Vintage had my attention from the beginning and arrived at a time when I was really enjoying spice blends, so their Peach Spice was an easy home run. I've had tea flavors in the past with the majority of them being from Tangiers, but they were never anything I'd say to stock up on unless you really love tea. The second wave of new Vintage flavors introduced a few tea based flavors like Morning Breeze, Shanghai Passion, and of course Delhi Tea. Starbuzz uses a strong brew of black tea tone for the foundation of the flavor, and then stacks on several layers of spice like cardamom, anise, and cinnamon. Pack it light for a subtle tea blend, or go for the full punch and pack heavy for a powerful cup of tea with mellow fruit.
---
Thank you ladies and gentlemen for reading, if you would like to keep up my flavor rotations please leave a comment below and I will catch you on the next blog.

Smoke. Love. Peace.

-SMOKEorPASS-
Categories
Month List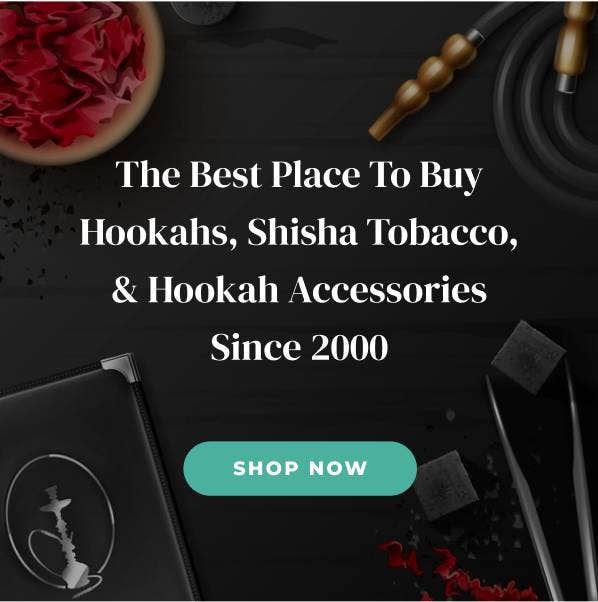 Shop All Hookahs, Shisha Tobacco, Charcoal, Bowls