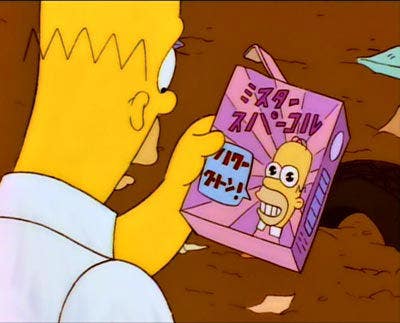 Hookah Spring Cleaning - Make Your Old Hookah New Again
Spring has officially sprung! The birds are singing, the flowers are blooming, and it's likely that the hookah you have been smoking inside all winter long has not seen the light of the sun in a while. Before you take that hookah out on the patio, to a picnic, or to a friend's backyard, let's give that hookah a good spring cleaning to make sure that it shines brightly, tastes great, and smokes like a dream.
Step 1: Clean that dirty hookah!
| | |
| --- | --- |
| First things first, let's get your hookah clean as can be. A thorough cleaning of your hookah stem, bowl, base, and hose will banish all lingering flavors, and general crud to the land of wind and ghosts. We've covered the specifics of giving your hookah a good thorough cleaning before, but if you are unfamiliar with the process, check out the blogs below for some tips and guides. How to Clean A Hookah How to Clean A Hookah Hose | |
Step 2: Polish your hookah stem and make it shine like new!
Now that we've cleaned out the inside of your hookah and all of it's components to ensure the cleanest, and tastiest, smoke possible, let's take a look at the outside of the hookah. The first thing we need to determine is what your hookah stem is made of. Generally hookahs are going to be made from either brass, stainless steel, glass, or in some cases engraved cloisonne style metal. Once you have determined what your hookah is made of (quick tip: if you aren't sure if your stem is stainless steel or brass, pick it up. If it feels hollow, or light for it's size, it's probably stainless. If it is a solid piece, and feels very heavy for it's size, it's likely brass) we can then determine the best way to shine up your hookah.
Glass Hookahs - We recommend using a normal household glass cleaner on the outside. Do not use this to clean the hookah on the inside, just use it to make the outside as clean as can be.
Cloisonne Hookahs (such as the Mya Bambino or Mya Colossus) - Use a soft rag, or in a best case scenario a jeweler's cloth, and clean the cloisonne by gently rubbing in small, circular motions. If the cloth becomes dirty, replace it. We do not recommend using cleaning solutions on Cloisonne metalwork.
Brass Hookahs - These are the trickiest to clean as brass hookahs sometimes come "Oxidized" and cleaning the oxidized metal too vigorously can remove the dark, oxidized look people like. If your hookah is oxidized, just clean very lightly at first to see how it will react. First step - mix some mild detergent with warm water. Wet a soft cloth in the soapy water and gently remove any dirt or residue from the outside of your stem. Step 2 - Acquire some brass polish (should be readily available online or in a local store) and apply some to a soft cloth. Gently rub the polish into the brass (note: do not polish the downstem of the hookah, just the part which is outside of the base when the hookah is set up) and when the polish has been applied, use a dry cloth to buff the brass to a high shine.
Stainless Steel Hookahs - Clean the surface of your hookah with a soft cloth and either a mixture of mild detergent and warm water, or a small amount of white vinegar. When the hookah is clean, polish it to a nice shine with a clean, soft cloth. Some people use a tiny amount of glass cleaner, olive oil, or baby oil to add an extra bit of shine.
Step 3: Enjoy your rejuvenated hookah!
| | |
| --- | --- |
| Set your hookah up with some fresh water in the base, a freshly cleaned hose, and a freshly cleaned bowl loaded up with your favorite shisha flavors, and enjoy! The weather is starting to get real nice, so we recommend sitting outside on a cool spring afternoon or evening and enjoying your hookah in nature. Happy smoking everybody! | |
Categories
Recent Post
Month Lists