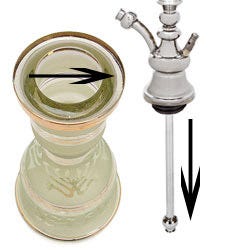 How do I Know Which Hookah Base Fits my Stem?
By
hookah genie
/ June 5, 2014
Broke your base? Need to find the perfect replacement base for the hookah stem you have? We can help! Replacing your base may become a necessity after some time. Things happen. Bases can crack, break, or just start to taste funky after a while. Luckily, we carry replacement hookah bases for all types of hookahs! Determining the correct base can be tricky, but with some basic information about your hookah stem, it can be quick and painless.
Choosing the Right Hookah Base (or Vase)

If you know the brand or name of the original hookah you had, this will make things a bit easier. If not, no worries, we can still find a base that will fit. Remember, the great thing about hookahs is that you can customize them. Just because you have a Mya downstem, doesn't necessarily mean you can't find a way to fit it to an Egyptian base. Finding your perfect new base starts with taking a few simple measurements.

What you will want to do is measure the downstem that extends into the water. The length from the top of the base grommet to the end of the downstem will determine the height of the hookah base you will need. Once you have an approximate measurement of that, measure the width of the base grommet. This will determine the size the opening of the base will need to be.

After you have gotten those measurements, check out the hookah base section on our website.
Egyptian Hookah Bases

Egyptian bases come in several sizes and many styles, so you'll have to measure carefully to determine which sizes your hookah shaft will fit. A classic bell-style Egyptian base comes in a range of sizes that will accommodate most stems, while a base such as the elegant-looking Azizi will only fit smaller stems, and a Khalil Mamoon base will generally fit larger stems better.
Mya Hookah Bases

The same theory applies to Mya bases. While Small Mya Bases and shafts are not compatible with other types of hookahs (because they have a unique inverted connection where the stem fits over the outside edges of the base), a Small Mya shaft will be interchangeable among all of the small Mya bases - the stem from a Bambino hookah will fit a QT base, for example. Large Mya bases will be more compatible with other types of stems, provided you can find the right grommet size. Note that there are also Threaded Mya Bases, which are designed to work with special threaded Mya shafts.
Mod and Exotic Hookah Bases

There are also several Mod and Exotic hookah base styles available, most of which are compatible with different types of stems. Hubbly Bases, Mini Mod Bases, Bohemian Bases, and Fancy Syrian Bases are all more unique base styles, but with the right grommets and measurements you'll be able to create a one-of-a-kind hookah setup.
Categories
Month List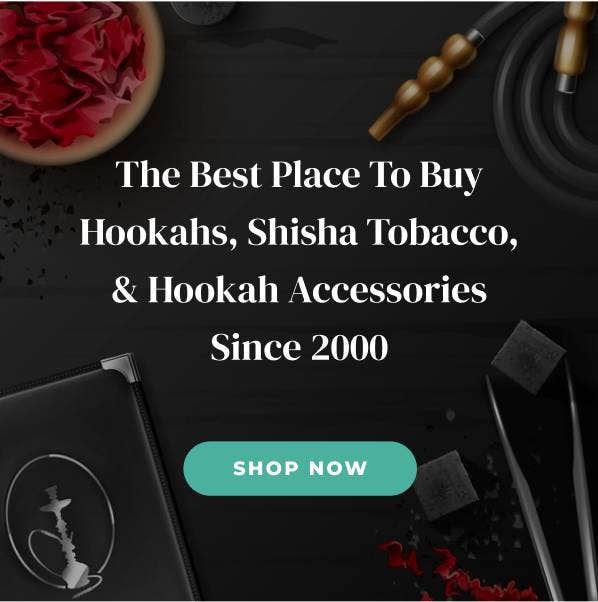 Shop All Hookahs, Shisha Tobacco, Charcoal, Bowls