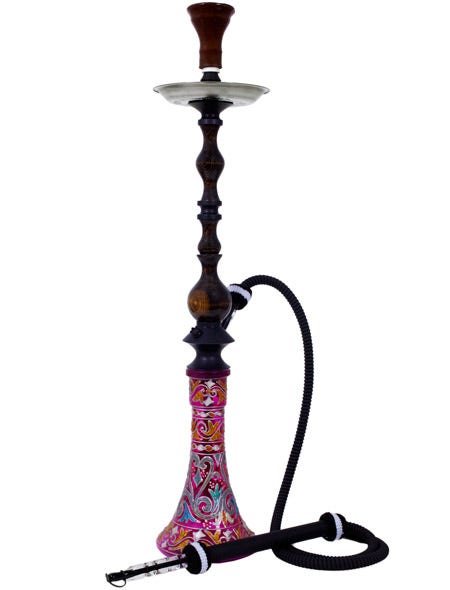 Regal Hookah - Melech Hookah is Now Pretty in Pink!
By
Grabertrain
/ May 31, 2012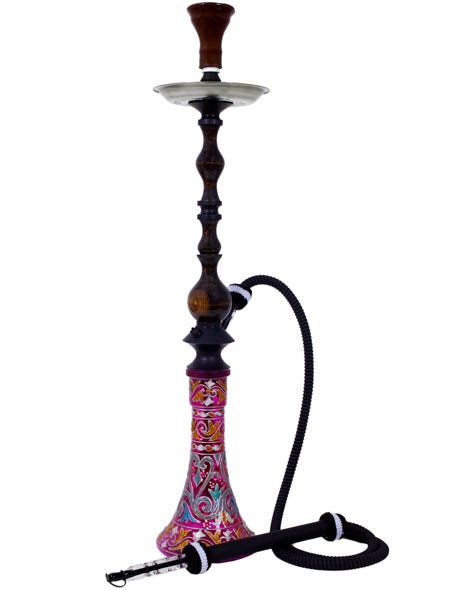 Since the introduction of the new Regal Hookahs a few months ago, they've turned out to be some of the most sought after hookahs available anywhere! So much so, in fact, that due to their limited supply we have the darndest time keeping them in stock! While supplies of the 30 inch "Queen" Regal are quite short for the time being, we're currently in stock of the kingly 34 inch tall Regal "Melech" Hookah which is now available with 2 styles of highly decorative pink glass bases! Aqua, Green, and Red colored bases are also available for the Melech while supplies last. In case you're new to the hookah world, here's a few good reasons why these stellar hookahs live up their motto, "Only the Best":
1. Regal Hookahs are eco-friendly - the stems are composed of reclaimed wood, which means no trees were intentionally cut down to make them.
2. The highest quality metals mean Regal Hookahs will last a lifetime. The inner tube is 100% stainless steel and the center hub is composed of anodized aerospace aluminum.
3. No external hose adapter - this brings the risk of an accidental snap-off down to zero percent!
The Regal Melech Hookahs will come with a large Nammor Hookah Hose. "King me," as they would say in Checkers, with these breathtaking beauties!
Related Posts:
Regal Hookahs at Hookah-Shisha.com – Exquisite Hookahs with Hand-Lathed Wood Stems
Categories
Recent Post
Month Lists