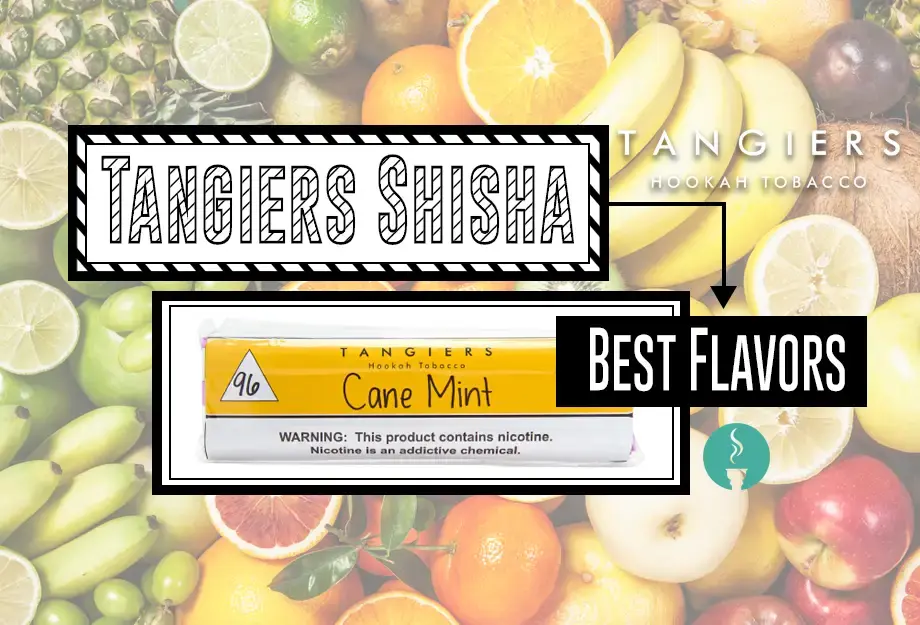 The Best Tangiers Flavors
Like the art of growing the Bonsai tree, getting Tangiers Hookah Tobacco to smoke perfectly takes patience and craftiness. Even though one customer left a review calling it a "man's shisha," with the proper preparation and heat maintenance, Tangiers can be enjoyed by adults of any gender!

The hookah community is full of people from around the globe, which means everyone will tell you something a little different when it comes to preparing a bowl of Tangiers. However, it is widely agreed that you'll get the best results by using a non-traditional bowl (such as a Phunnel style bowl like the Tangiers Bowls or Alpaca Bowls); one where the tobacco is allowed to marinate in its own juices instead of sluicing through holes at the bottom.

Tangiers comes in four different lines; the "OG" or "Noir" style, which is the original, unwashed hookah tobacco, the "Burley" style, which has a higher nicotine content and is more "buzzy", "Birquq" which is similar to noir with less of a buzz and requires less heat. Last but not least there is the "F-Line" style, which is a caffeinated version of Tangiers Noir (hold on to your butts!).

Here we present to you the top most popular Tangiers Hookah Tobacco flavors.
---
Foreplay On The Peach

It's a peach party for this blend that produces a sweet peach ring taste but then out of nowhere we start to pick up what could be a mellow fruit note. Some say melon like a subtle honey dew and others suggest watermelon but either way we're loving it.

Available Tangiers Noir & Tangiers Birquq lines.
Welsh Cream

A delicious butterscotch caramel flavor with a creamy undertone to it, Welsh Cream makes for a fantastic after dinner dessert smoke or a great seasonal fall flavor as well. As soon as you open the packaging you'll notice the distinct smell of sweet butterscotch and once you've started smoking you'll notice the creamy notes coming through adding a nice mellow finish to the exhale.

Available Tangiers Noir.
Pineapple

This is one of the sweeter flavor in the Tangiers lineup and it's one of our favorite for mixes that offer a strong dose of Pineapple. It has a juicy-candy aroma out of the bag that your nose could pick up from a mile away, and with this flavor strength it's no surprise that it made this list.

If you're a fan of passion fruit give Pinepas a shoot for a pineapple and passion fruit mix.

Available in the Tangiers Birquq line.
2005 Blueberry

In the year 2005, blueberries were sweeter and powerful but for some reason that all stopped. Tangiers created some frowning faces when they discontinued their original blueberry formula and went to a darker blueberry taste. Flash forward to over a decade later and we have that sweetness back but this time it has a subtle creaminess to it. Either it must be winning formula because it's on this list.

Available in Tangiers Noir.
Papaya Sorbet

It's sorbet and Tangiers, do not adjust your current reading device because this is real. Think of the subtle sweetness of a Papaya and add a little bright melon with cream, that's the recipe for a top ten flavor. This blend was apart of the latest flavor release from Tangiers and since then we've seen it come in and disappear like a free bowl of sorbet.

Available in the Tangiers Noir line.
Horchata

This flavor is based on the traditional Spanish drink made of rice, barley, sesame seeds, tigernuts, and ground almonds. Many have noticed a distinct light sugary vanilla taste starting out, with a denouement of sweet cinnamon towards the end. As the session continues the cinnamon and cream become a friendly combination and the party begins. It's popular as a first time purchase based on the name and it's on this list because of it's accuracy that makes you wanna come back.

Available in the Tangiers Noir and Tangiers Birquq lines.
Peach Iced Tea

A refreshing, cool brewed iced tea taste with a splash of orchard-fresh peach puts this robust flavor in the top 10. The "earthy" taste of the tea flavor makes this a popular mixer to add some zing to your bowl! You may experience a warmer smoke session with the other peach options in the Tangiers collection, but the "iced tea" profile brings it down a notch of the warmth scale.

Available in the Tangiers Noir and Tangiers Birquq lines.
Orange Soda
A super strong orange flavor that will knock you six ways from Sunday if you're not prepared for it! Fans of this flavor have commented on an almost "carbonated" taste at the onset, staying true to its name and separating it from plain orange flavored shishas. The flavor longevity is phenomenal in the mix, which is why most Tangiers fans have been to Orange Soda flavor town.

Available in the Tangiers Noir and Tangiers Birquq lines.
Kashmir Peach

Tangiers has harnessed the savory flavors of the Prunus persica flawlessly with Kashmir Peach (a more floral and "airy" peach taste with a spicy buzz similar to the Kashmir apple). The mix of a tasty peach flavor with some floral spice does something to your tastebuds that can't be explained. All we know is that we crave this flavor often. The creator of Tangiers lives by this blend and we don't blame him.

Available in the Tangiers Noir and Tangiers Birquq lines.
Cane Mint

Last but not least, of course it's the ubiquitous Cane Mint. This flavor is incredibly popular and it's easy to see why. You simply can't find a better peppermint flavor out there. If you like icy cool mint flavors all over your taste buds this is a must try flavor. The king of all mints!

Available in the Tangiers Noir, Tangiers Birquq, and Tangiers Burley lines.
---
What is your favorite shisha flavor from Tangiers? Is there one you think should be on this list? Let us know in the comments!
Categories
Month List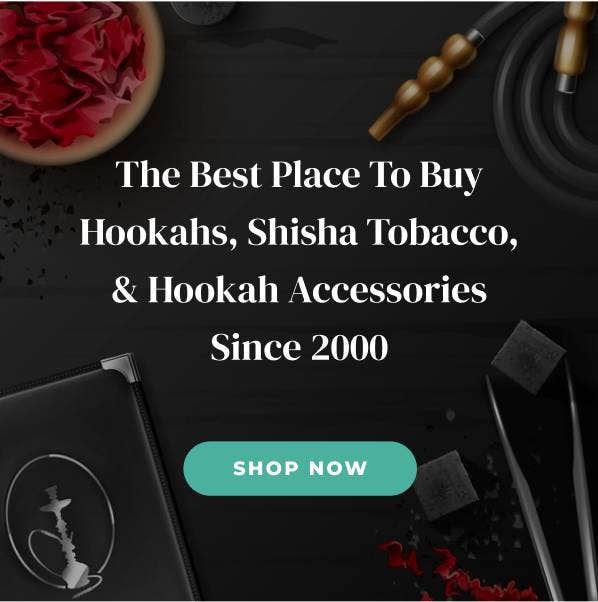 Shop All Hookahs, Shisha Tobacco, Charcoal, Bowls