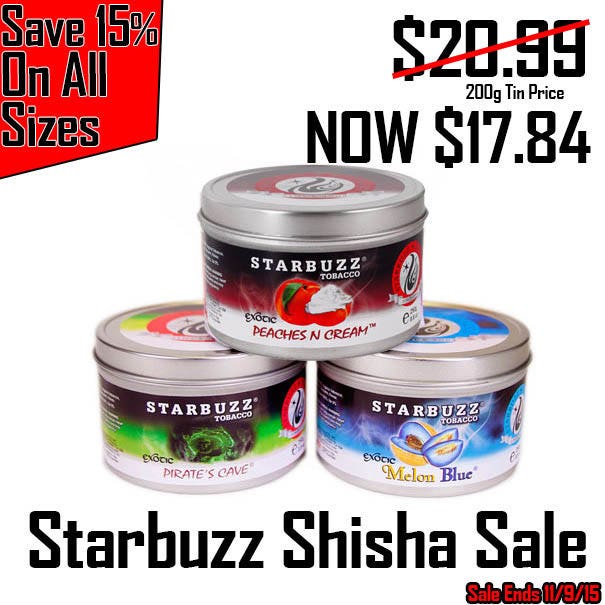 Dia De Los Muertos Starbuzz Sale!
By
Adam
/ October 2, 2015
This sale has ended. Check out our coupon code page for more daily deals.
As millions of people around the world gather to remember their loved ones and speak with the dead, we decided it was a good enough excuse to slash prices on the world's most popular name in hookahs. Starbuzz Shisha, Starbuzz Coals, Hoses, Steam Stones, E-Juice and Hookahs are all discounted with huge savings. Act fast, because these sale prices will soon slip back into the underworld, not to be seen again until next years Dia de los Muertos!
Featured Starbuzz Sale Items
Categories
Recent Post
Month Lists