 H-S Podcast - Episode 12 - Now Available
By
SmokeOrPass
/ June 12, 2019
Calling All Animal Lovers To The Dance Floor!
This episode will be your "jam" because we're talking about PETS and more specifically our pets. You'll hear about useful tips that you can use in your everyday life to enjoy a hookah session without any damages or spills.
We'll never agree on one type of animal to be the best option but we'll definitely debate it, so join in and let us know what's your favorite type of pet. We're BIG on animal safety so you'll be walking away from this episode with a better understanding of the impact smoking around your fur babies can have and how to avoid putting them in harms way.
But wait there's more!
Are you a video game fan? E3 just wrapped up and we've gotta talk about a couple key points. In fact we recorded this episode on a Sunday and followed up with a Tuesday recording just so we could have a fully updated E3 convo just for YOU! Be sure to let us know what games you're excited for.
New episodes will be released every Wednesday!
Listen/Stream Our Show Here
The Crazy Hookah from Reddit (r/hookah)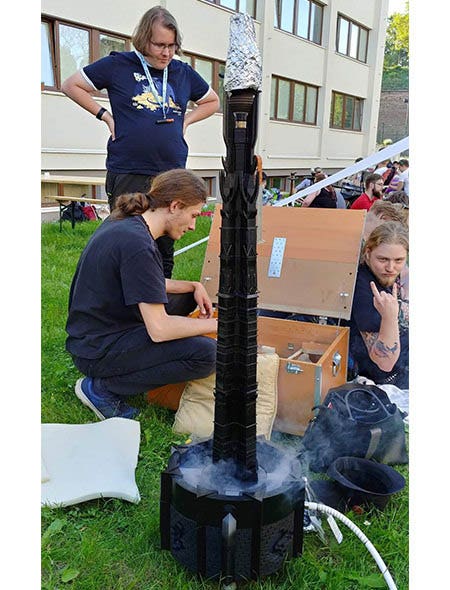 Look at this thing! It's amazing and 3d printed but in all fairness the guy in the bottom right kinda makes this picture way more epic. We want that invite to the next BBQ.
What Were We Smoking On This Episode?
Sean's Setup:
SMOKEorPASS Setup:
Thanks for listening!
Thank you in advance for streaming or following us, we'll see you at the next show.
-SMOKEorPASS
Categories
Recent Post
Month Lists