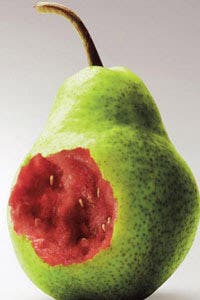 New Summertime Special Edition Tangiers Flavors
By
SmokeOrPass
/ June 16, 2015
Well we are already approaching another season, and here in Texas we are really feeling that summer time heat. Now that we are moving to another season, we'll start to see some more new flavors hit the market. Tangiers is the first at bat for the season with some more Special Edition Flavors, and who doesn't get excited for some more tang in their life, it's Christmas in summer. Today we have 3 new flavors to try out for you guys and one of them we have seen before, but it has now moved over to the Special Edition series, which means that these flavors will only be made during the season. If you are unfamiliar with Tangiers take a quick second to check out our blog about dense packing and the buzz factor. Tangiers is a unique type of hookah tobacco that requires a little tlc in the beginning, but it won't take long for you to become a Tangiers specialist. I know you're eager to find out what these new flavors have to offer, so let's jump into it.
Tangiers Pear-Watermelon
This is definitely a new type of flavor combination in the shisha world, taking the relaxing summer/spring fruit watermelon and combining it with the sweetness of pear. Taking a sniff right out of the package you get a warm splash of bold watermelon tones, with a little bit of spice coming for the pear. We don't see that many pear flavors hit the market that often, because it's one of those flavors that can turn out great or it could turn out terrible. Lucky for us Tangiers knows what they are doing, and you can enjoy pear with this watermelon, or as a stand alone flavor available in the Noir line. This Tangiers summer mix is the perfect balance of the mouth watering taste of watermelon on the inhale, and a delightful combination of a sweetened spiced pear with juicy watermelon tones on the exhale. The pear becomes a little hidden later on in the session, but it still plays into the watermelon profile to give you a long lasting flavorful session.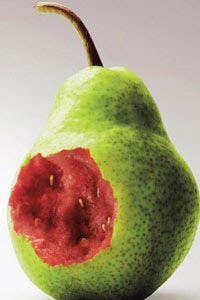 Tangiers Lemon Tea
This flavor deserves the title of a "Front Porch Smoke", it's just a relaxing flavor that carries some sweet notes with a nice tea taste, and it should be enjoyed while you tell kids to stay off your lawn. Other areas of enjoyment could be in front of your TV watching some Netflix, or while taking a study break, basically anywhere you feel like you'll be the most relaxed. Once you're ready for this relaxing session, you can crack open the tub and let the bright sweet lemon aroma fill the room, but you're going to have to get a little closer if you want to smell any tea tones. There is no surprise here that lemon is the predominant flavor you smell, because citrus notes can be hard to mask, but that doesn't mean it's all that you will taste. After this bowl is going, each inhale rewards you with the sugary lemon that has no sour notes, and a smooth tea base that mellows out the sweetness.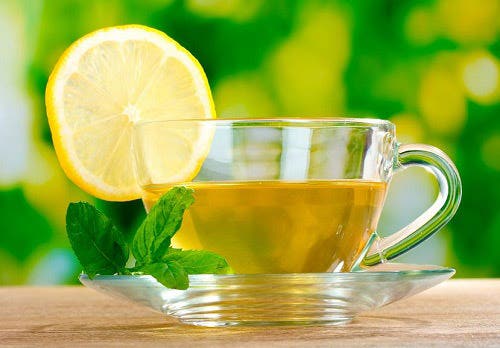 Tangiers Double Orange
Have we met before? Double Orange is great addition to anyones cabinet that enjoys floral tones in their sessions. Step back when you open this package because the rich floral aromas will fill your nostrils in a instant, followed up by a orange that smells just like the rinds of a perfectly ripped orange. If you have never had floral flavors before than this is a perfect first for your palate, as you get a chance to experience natural floral tones, with the security blanket being a classic orange to guide you into a new world of flavor. The Double Orange inhale is a warm blend of a bold orange that is unparalleled to any type of orange mix that you've had in the past, primarily because of the light flowery tones that rise in flavor throughout your session. We're excited that this flavor didn't get 86'd by the tangiers team, so now we can enjoy this all summer long.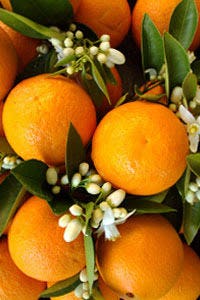 Tangiers Tips From SMOKEorPASS
If you need some tips on what to do with your tangiers once you receive it, check out this video from SMOKEorPASS going over these new flavors and how-to acclimate them for a proper smoke.
Categories
Recent Post
Month Lists