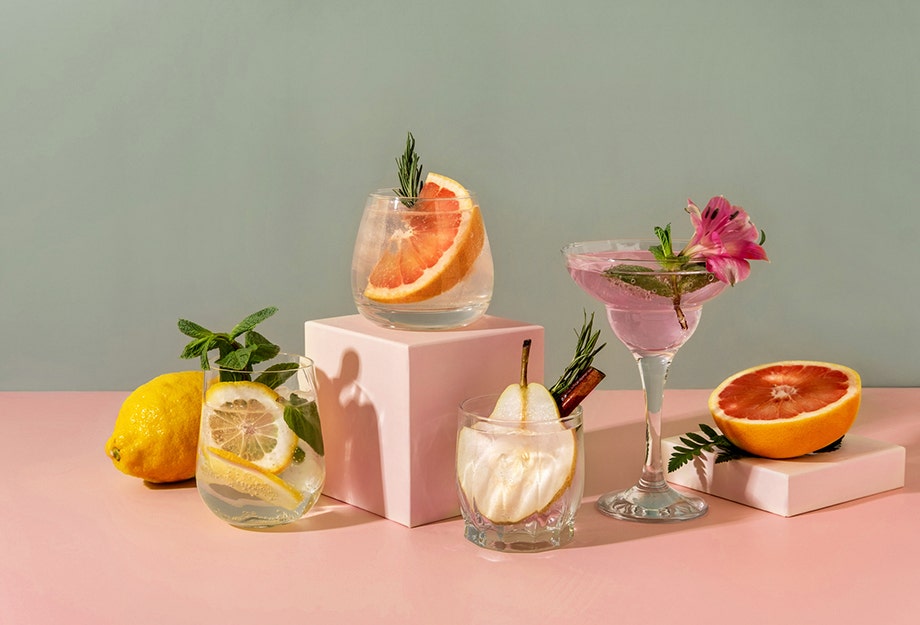 The Best Cocktail-Themed Shisha Flavors
By
grabertrain
/ July 4, 2022
Flavors that happen to translate really well into shisha are cocktail based flavors. The reason being, most cocktails start with simple fruit notes. Shisha, having been established on single-note flavor profiles, has many options to recreate your cocktail of choice. Some brands have pre-mixed versions, but like pouring together a mix in a glass you can get the taste you're looking for by taking it into your own hands as well. We share with you the best pre-mixed cocktail-themed flavors as well as some options to get started on making your favorite tall glass of flavor in smokeable form!
---
Margarita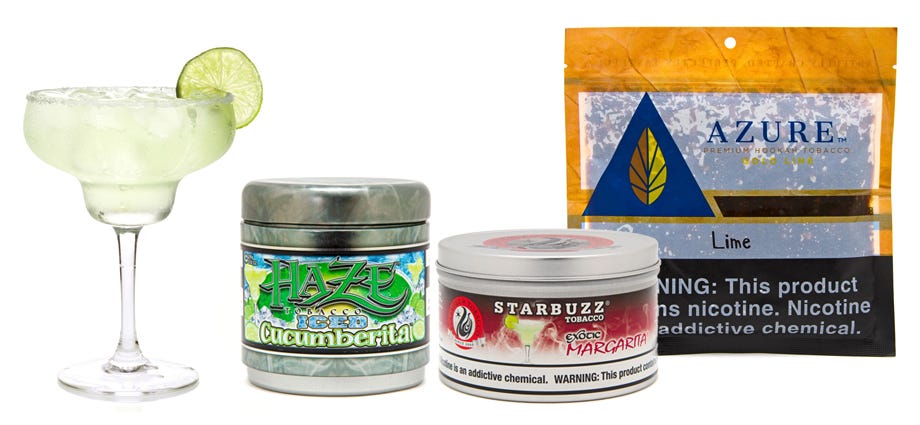 We're located in the heartland of margarita territory. Usually that means after work on a Friday chips and queso and an ice cold glass of that sweet, sweet nectar. It doesn't matter what day of the week it may be if you want those bitter sweet margarita flavors. This flavor is often proven in shisha form because its base is lime and citrus. Like you will see reading on, most cocktails have alternative versions. What we're suggesting here is a starting point. You can add orange. You can cut the lime in half. You do you. Starbuzz has its Margarita flavor that has been around for years, tried and true. If you enjoy a lighter version and don't mind cucumber, Haze Iced Cucumberita is for you. You can mix up your own version by starting with Azure Lime.
Pina Colada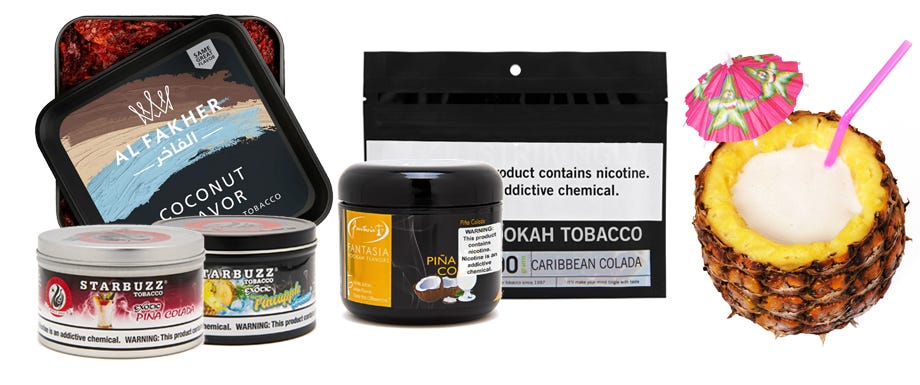 At one point in my adult life I realized why coconut was an important flavor to not ignore. It can add not only sweetness but also creaminess to anything, like vanilla can. In shisha it's essentially the same. Right off the cuff I didn't try smoking coconut shisha by itself, and it actually took a few years until the thought crossed my mind. It is a great shisha flavor on its own or when mixed. You can get a pina colada flavor premixed from Starbuzz, Fumari, and Fantasia. It's also easy to create your own version with your favorite coconut or pineapple shisha. We suggest Al Fakher Coconut and Starbuzz Pineapple Freeze.
Mojito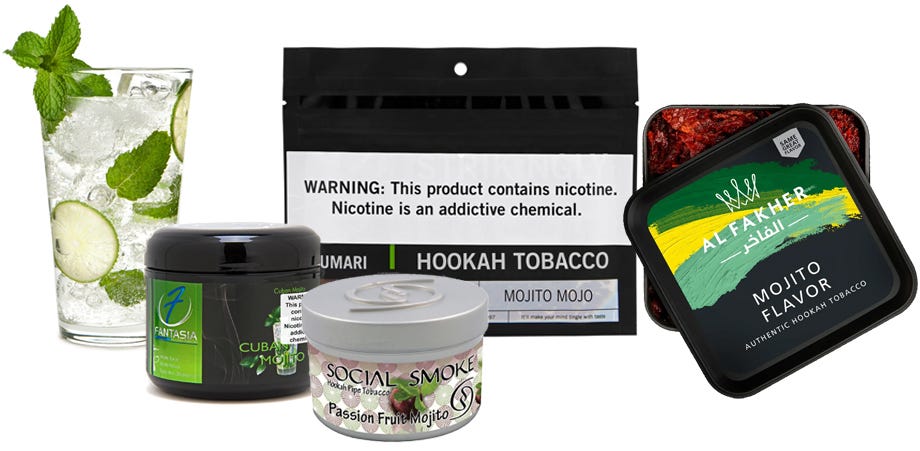 My first thought is sugar when I hear "mojito". Rum can be very sweetening. When made just right, a mojito can be light and refreshing. Although you think this flavor would be easily reflected into the shisha category, it's harder than you think. For one, lime is a unique shisha flavor to find that tastes true. Al Fakher and Fantasia got it right though. Like most cocktails, you can put your own twist into it. Social Smoke Passion Fruit Mojito did just that, and it's one of my favorite mojito shisha flavors.
Fuzzy Navel
Fuzzy = peach. Navel = orange. Pretty simple right? That means this is an easy blend to create with shisha. For an orange go with Starbuzz or Al Fakher. For a peach go with Fumari White Peach to get the most peachy although Al Fakher also has a great peach as well. If you want to go to the tropics, try using Pure Morangie as your base. It is amazingly great by itself so bonus points to have it on hand for this cocktail mix.
Cosmopolitan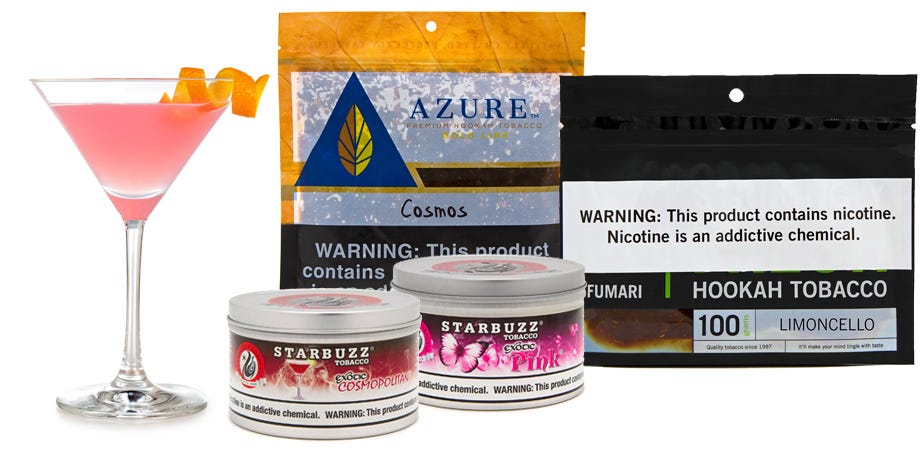 There are so many variations of a cosmopolitan. What even is a cosmo anymore? The basic mix starts with cranberry or strawberry and a kick of lime and/or orange. Starbuzz Cosmopolitan is the most classic version in shisha form. Azure Cosmos is more of a citrus heavy take on this cocktail flavor with its grapefruit tones. You can create your own version with Starbuzz Pink, which is a raspberry blend. I've also heard of a "Cosmocello" which can be made by using Fumari Lemoncello.
Tequila Sunrise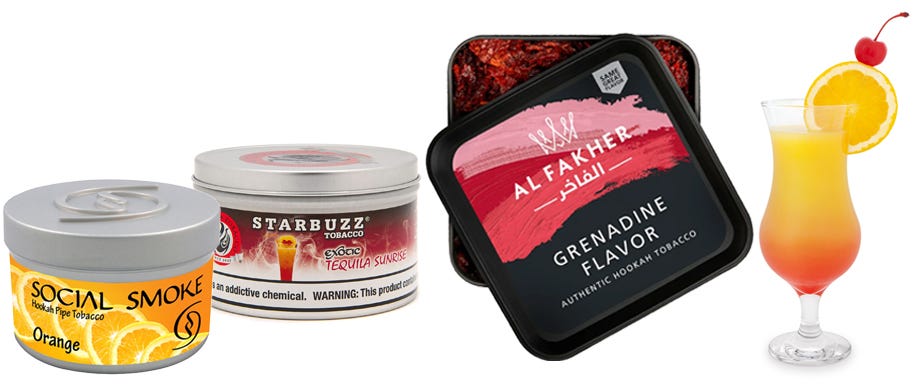 One of my favorite bar names I've come across in my travels is "Tequila Mockingbird" and this was their specialty drink. There's no tequila needed to get a good sunrise cocktail shisha. As a drink, a sunrise mixes grenadine and orange juice for a sweet and tangy blend. You can find this flavor profile with Starbuzz Tequila Sunrise, or you can make it by mixing up your favorite orange with Al Fakher Grenadine. One of the most spot-on orange shisha options is from Social Smoke.
Sex on the Beach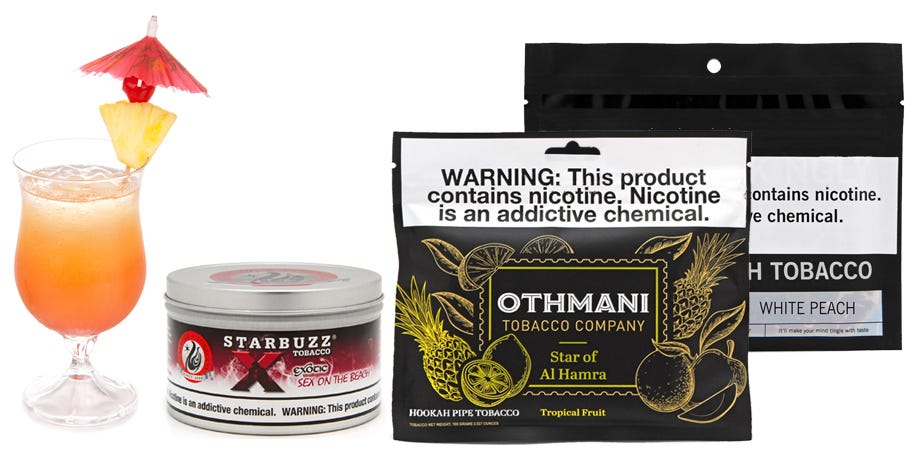 Sort of along the same line as a cosmopolitan with its ability to have a variety of twists, Sex on the Beach is another great fruity cocktail shisha mix you can customize to your liking. It begins with peach, orange and cranberry. Starbuzz Sex on the Beach is fantastic for a version of this cocktail. You can substitute strawberry or raspberry in lieu of cranberry, but Othmoni Star of Al Hamra is a great place to start! It's a cranberry, mango, pineapple blend that can be highlighted with some peach.
Categories
Month List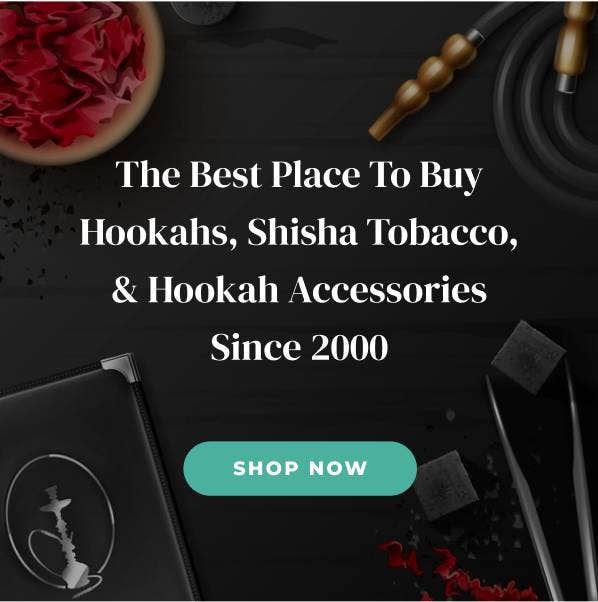 Shop All Hookahs, Shisha Tobacco, Charcoal, Bowls