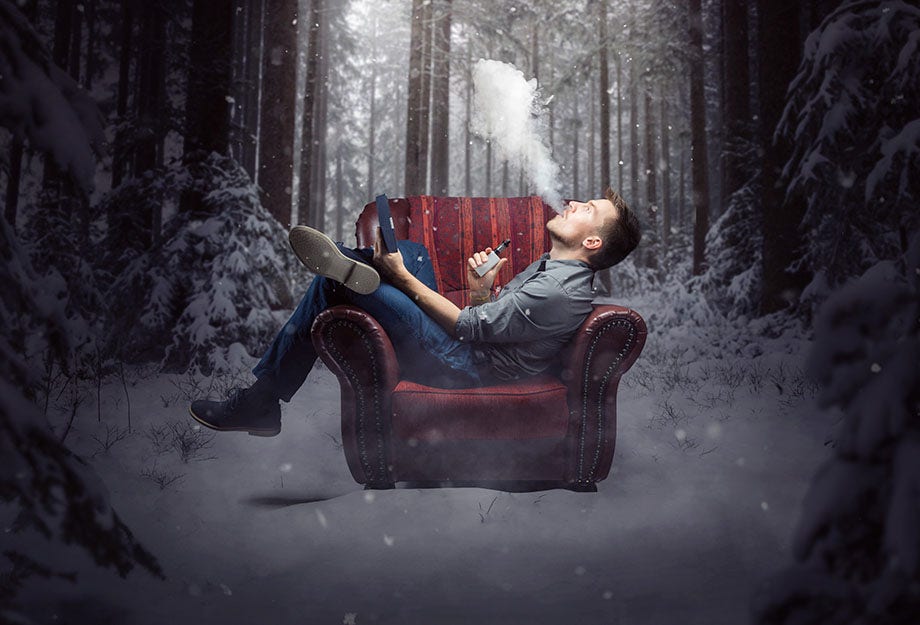 The Best Winter Shisha Flavors in 2022
By
Grabertrain
/ December 4, 2009
What on earth is this strange white matter falling from the sky? To say the least, it's not very often that we get snow in Central Texas, but sure enough this afternoon we experienced this rare phenomenon. We were so shocked that we asked our Twitter followers to suggest their favorite flavors to smoke in the snow (after all, we're completely new to this!). While this short list may not do any good for folks in the Southern Hemisphere, we hope that our friends to the North can appreciate these shisha flavors that will cure your winter weather blues!
5. Nakhla Earl Grey - What's better then a hot cup of tea on a cold winter's day? This is one of only a few tea-flavored shishas available, and is surprisingly accurate to its Earl Grey roots (the tea itself is flavored with bergamot oil, which has an acidic orange taste). Being that it's made by Nahkla, it's going to have some bite to it so don't go too crazy with the heat. Fans of this flavor have reported that adding a tablespoon of honey to the mix makes the tea flavor spot on.
4. Starbuzz Winter Fresh - It's like biting into a York Peppermint Pattie…with your lungs! This non-fruit shisha from Starbuzz is a great cold mint flavor that makes a good after-coffee palate cleanser. You'll be puffing out plumes of solid smoke as thick and white as the virgin snow.
3. Al Waha Winter Flower - If Goldilocks were to choose a non-fruity shisha flavor it would be this - not too strong, not too weak, but juuuuust right. Al Waha's Winter Flower is a sweet rose flavor without the "perfumy" taste found in other rose shishas. Add a little mint to the mix for the perfect blend of sweet and spice.
2. Romman Apple Cinnamon - Cold weather and warm apple cinnamon go hand in hand (hot apple cider, anyone?). Romman's Apple Cinnamon is the perfect blend of these two staples of winter weather treats. The cinnamon flavor can be a bit overpowering for some at first, but once the bowl reaches a nice even heat, the apple flavor comes forth in full force for a fervent festivity!
1. Starbuzz Christmas Mix - What else would be the most popular winter flavor? This seasonal smoke from Starbuzz is another apple cinnamon delicacy like the above Romman flavor but slightly spicier with a sweet undertone - just like Grandma's apple pie fresh off the window sill!
Categories
Recent Post
Month Lists