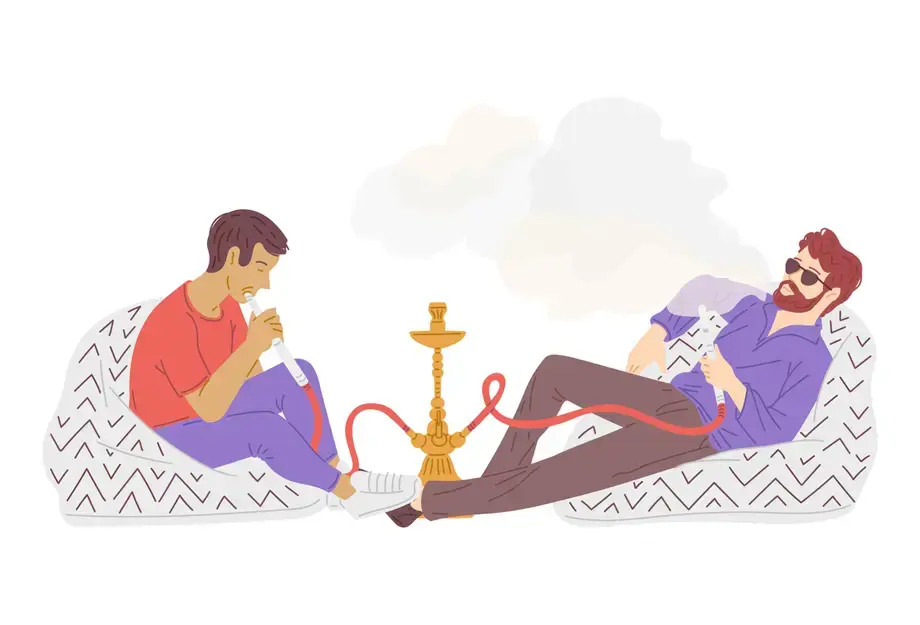 How To: Smoke Hookah at Your Home
By
smokeorpass
/ December 12, 2018
When it comes to your first hookah experience in most cases people start off at a hookah lounge, and other situations include a friend's house or a club scenario. You might enjoy the experience so much that you want to recreate it at your home without the lounge surroundings.

Is this possible? Yes!

Is this hard? No!

Today, I hope to get you all set to enjoy a hookah session at your house with friends or solo. I'll go over the tools you need and some helpful tips to ensure that your house doesn't go up in flames or reek of strong smoke profiles.
---
What Do You Need?
Clean & Set Up Your Hookah

Before you call ANYONE over to enjoy a hookah session, make sure that you can set up a hookah for yourself first! If you're taking the hookah out for the first time you'll want to get out your Hookah Cleaning Brushes to give the pipe a deep clean. For the base, water and a mild soap will work just fine. To kick up your base cleaning, we recommend Bling Cleaning Solution. When you get in to the habit of cleaning your hookah often you won't have to go as deep as you would on the initial clean.

Load Up Your Shisha & Fire Up Your Coals

After you're comfortable with setting up your hookah, and you've made sure it's clean to get the best possible flavor, go ahead and prepare your bowl of shisha.

Select a bowl of your choosing and your selection of dark or blonde leaf tobacco. Pro-Tip: If you're using natural hookah charcoal, toss them on your hookah burner while you prepare your hookah bowl so they're ready to go when you've finished. If you're smoking with guests they'll appreciate it!

Place your prepped bowl onto your hookah and pick out your designated smoking spot. It's usually best to put your hookah in its spot first and then carry over your loaded bowl to help prevent accidental bowl drops! The same goes for the charcoals; you should never carry a fully loaded hookah setup with burning hot coals!
Check Your Surroundings

The difference between smoking at a hookah lounge versus smoking at home is the fact that lounges are designed to have hookahs on the floor/tables and your home is laid out for you to live within. This hasn't stopped the millions of us that enjoy a hookah at home; it just requires a little bit of preparation.

If you have animals it's best to set up your hookah in space that they can't access easily or create a small wall around the base to prevent any accidental knocks. If you plan on using your hookah on a table to prevent this from happening you may want to choose a smaller hookah so you can still reach the top of your bowl for heat management.

A messy room isn't a clean room. I'm not gonna tell you to clean your room but you'll want to make some space for this hookah to rest evenly on a flat surface. Not only that but the cleaner your hookah smoking spot is, the less you are prone to accidents.

Speaking of surfaces…where are you going to smoke? It doesn't take experience to know smoking on or around carpets or rugs is a pretty bad idea. The dreaded hookah carpet burns! Consider the area around your smoking spot; where would hot coals land if an accidental hookah tip or jolt happened? We've seen some pretty inventive protection ideas, but just make sure you are aware of your surroundings!
Enjoy Your Hookah in Your Own Home!

It doesn't matter if you're smoking solo or with friends, you've now made your space into your own mini hookah lounge! You can play your own music, do some gaming, or study in peace!

Another good idea to keep in mind is to have drinks and/or snacks on hand. Remember to stay hydrated while smoking!

Smoking hookah hits a little different in your own domain :)

Enjoy!
Categories
Month List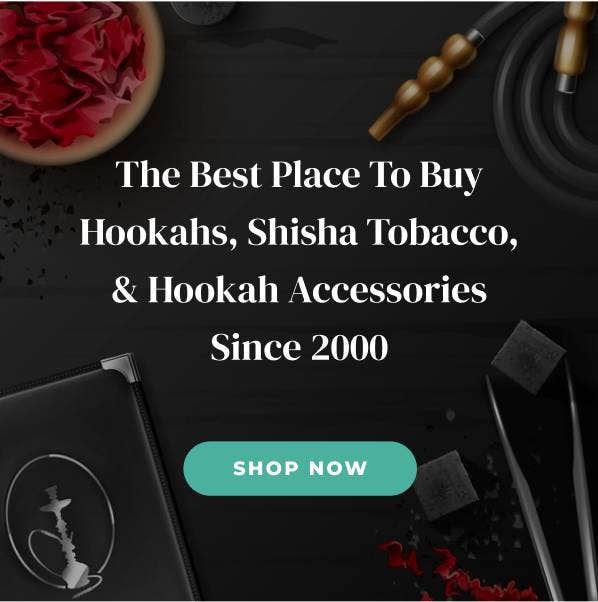 Shop All Hookahs, Shisha Tobacco, Charcoal, Bowls