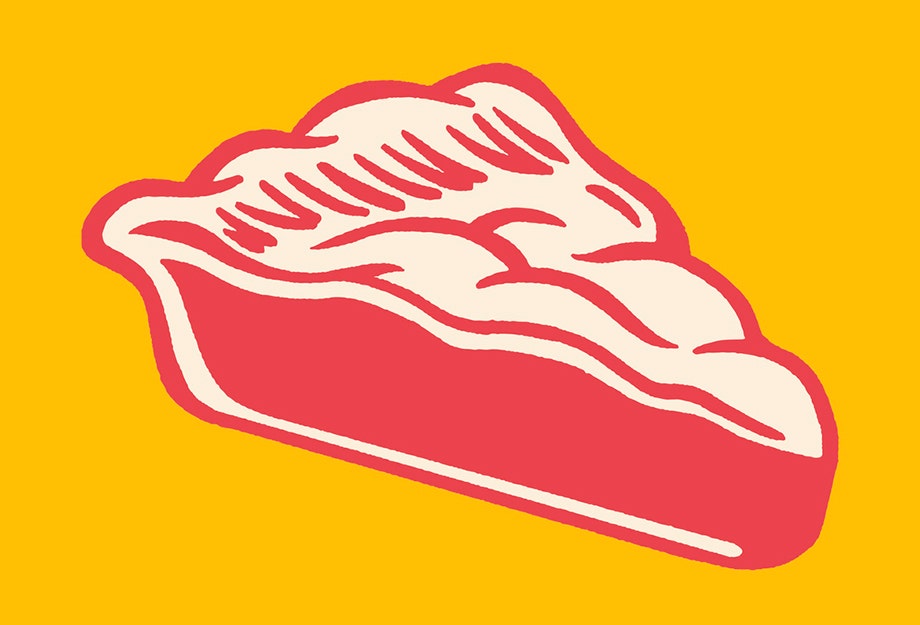 The Best Dessert Shisha Flavors
By
christophanes
/ August 29, 2022
Partakers of tobacco (cigarette, cigar, and regular pipe smokers know this well) often acknowledge that a smoke perfectly punctuates a large, scrumptious meal. What better way to savor the flavor of good company and the Epicurean enjoyment of food than to let it linger beneath gentle clouds of tasteful smoke?

Here are a few suggestions for after dinner mixes, with an emphasis on 'dessert' themes, or flavors refreshing after a heavy smorgasbord. While some shisha flavors are loud and entertaining, these combinations feature some of the more inobtrusive flavors.
---
Mint

The fact that many restaurants serve mints with the check indicates the recognition of mint's powers to refresh the senses and cleanse the palate. Mint shisha can be found in just about every brand in existence. For a clean, natural mint taste we suggest going with Social Smoke Mint, Al Fakher Mint, and Al Waha Mint.
Orange Cream

Popularized by orange popsicles with a creamy vanilla center, this is one classic combination. Citrusy and creamy, Al Fakher Orange Cream tastes just like that familiar creamsicle. If you'd like a little cooling to this combo to getcha closer to a popsicle, try mixing Trifecta Iced Orange Mint with Trifecta Vanilla. A unique take on this flavor mix comes from Haze Majestic Bru that adds just the slightest amount of rose to add some extra sweetness.
Pie & Cookies

Not just for the holidays but definitely to top off a meal! If you're looking for a slice of pie, try Trifecta Lemon Pie. It is available in their dark leaf line and mixes a zesty lemon with the creaminess of vanilla. Not just for Thanksgiving, Starbuzz Pumpkin Pie is a fan favorite and hard to find come fall! It tastes just like you imagine with its pumpkin, cinnamon, ginger and nutmeg blend. If pie isn't your thing, maybe a cookie? Azure Cinnamon Cookies tastes like the perfectly baked sugar cookie sprinkled with cinnamon.
Chocolate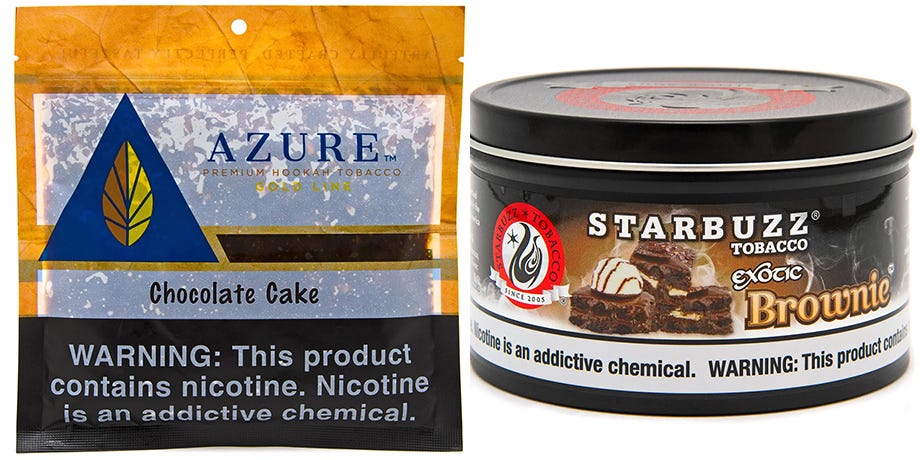 If you have a sweet tooth for chocolate you've also got options! Azure Chocolate Cake is almost as chocolatey as you can get! Starbuzz also has an amazing chocolate dessert flavor with their Starbuzz Bold Brownie. It's not as indulgent chocolate as Azure Chocolate Cake but more of an elegant dance of a semi-sweet and sweet combo with that cake-like aftertaste.
Ice Cream
If you've never had Bananas Foster you can try it out with Social Smoke's Banana's Foster shisha. The banana flavor doesn't overpower the sweet, creamy and buttery notes. Fantasia serves up another ice cream classic with its Strawberry Banana Split. You get what you expect from a banana split and they didn't forget the chocolate either. If you enjoy dark leaf shisha then try Trifecta Spumoni. Based on the gelato dessert that's layered with fruits and nuts, Spumoni from Trifecta is unique in its amaretto cherry, pistachio and creamy vanilla blend.
---
Do your teeth hurt yet? They shouldn't because you can have dessert without the cavities or calories! Think of these as flavors that won't dominate the conversation of your palette, that don't demand your undivided attention; think of them as flavors that will kick back beside you and go with the flow. These flavors also compliment after dinner beverages quite nicely!
Categories
Month List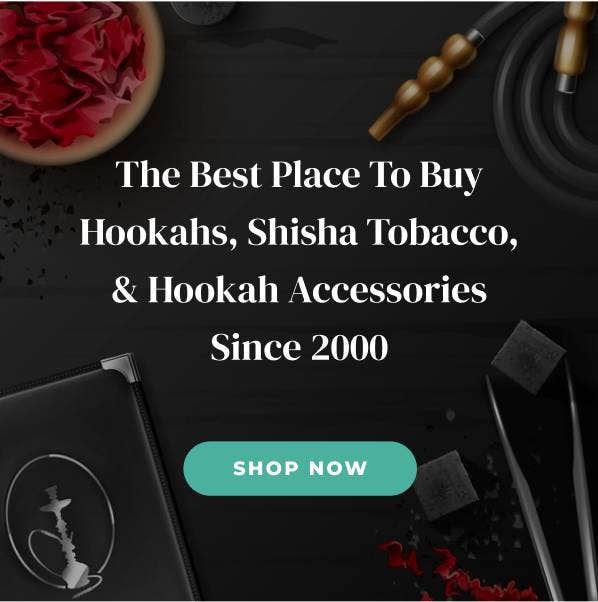 Shop All Hookahs, Shisha Tobacco, Charcoal, Bowls