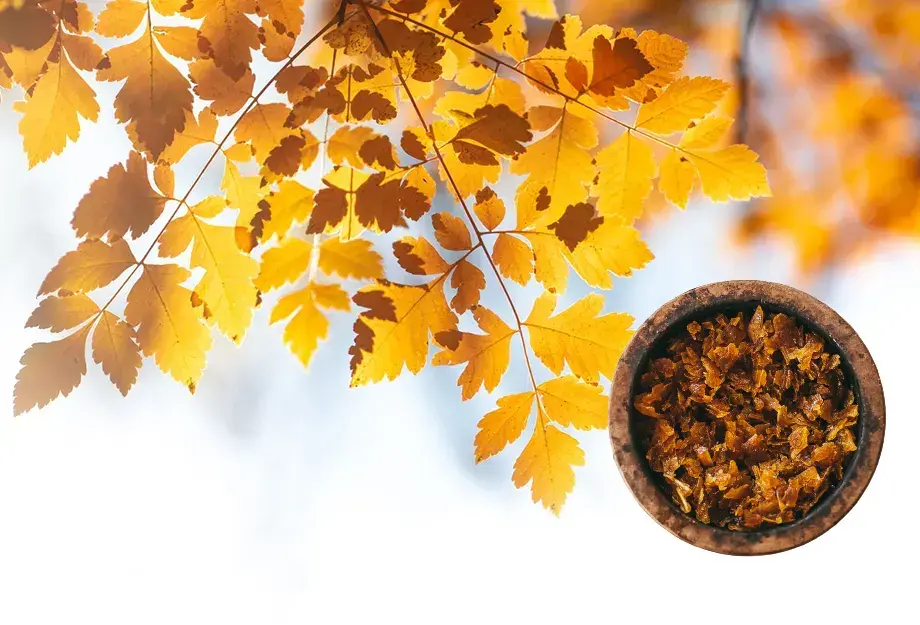 The Best Shisha Mixes for Fall
By
smokeorpass
/ September 21, 2023
Can you believe it's now the season of pumpkins, spices, and holiday mixes? It seems like just yesterday we were talking about flavors to smoke on a summer day, well now we're back with some shisha mixes to smoke as the leaves fall. During the fall season we tend to gravitate towards warm spices, pumpkin flavors, and a little bit of coffee notes. So let's jump into what our palate is craving, and if you have mixes for this season be sure to leave them in the comments below.
---
Fumari: Vanilla Chai Spice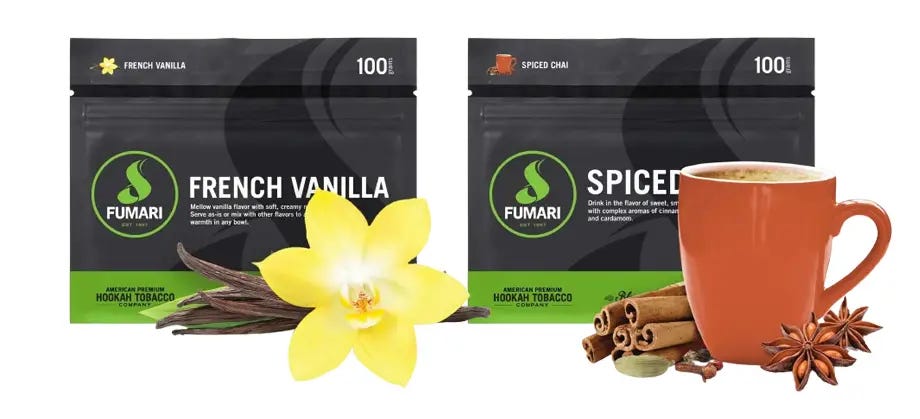 Regardless of what season it is, Fumari Spiced Chai can be smoked day in and day out. Now that we're in the right season, we felt like adding a little bit of sweetness and texture. French Vanilla is not as sweet as most vanilla flavors on the market, but we've come to enjoy this mellow flavor profile because of the creamy exhale and longevity of the flavor.

This Vanilla Chai Spice blend is crafted by using 30/70 ratio blended, with Vanilla being the 30% and Spice Chai taking up the other 70%. Once you have the appropriate portions laid out, give it a thorough mixing with your hands or fork and toss it in any style of bowl. If you enjoy this mix, try adding some French Vanilla to your Spiced Chai package, and let it marinate for a couple of days. You're welcome.
Al Fakher: Creamy Cappuccino Spice

If you've got plans to netflix and chill during this fall season, make sure you have a blend that will make someone forget about making a trip to Starbucks. The Al Fakher Creamy Cappuccino Spice mix will win the heart of many coffee lovers, and the portions can be altered to make it more universal for everyone's taste buds. If you want a bowl catered towards a coffee lover, mix Al Fakher Vanilla and Cinnamon separately to make up at least 40% of your bowl, and then add 60% Cappuccino. The alternative route is mixing 30% Cappuccino with 50% Cinnamon outside of the bowl, and then sprinkling the 20% Vanilla on top. A new mix can also be created with a substitution of Vanilla for Chocolate.
Social Smoke: Cinnamon Cajeta Breeze
Whoa Pistachio! Yes that's Pistachio but don't turn away just yet, because this Social Smoke flavor is about to get amped up thanks to Horchata Cajeta and Cinnamon Roll. Pistachio Breeze has a nutty taste with a cooling backtone that is very reminiscent of a fresh scoop of pistachio ice cream, but what happens when we add a little more cream and spices? MAGIC. Social Smoke Horchata Cajeta is basically caramelized milk, while the horchata brings in some cinnamon, but in order to add the right amount of spice we've added their Cinnamon Roll to the mix.

We once again utilize pre-mixing steps here with 30% of both Horchata and Cinnamon Roll, while the Pistachio Breeze can be place anywhere in the bowl. What can you expect? A creamy, cinnamon spice mix with a nutty back note, and if you play your cards right expect a small amount of cooling.
Haze: Caramel Glaze Banana Horchata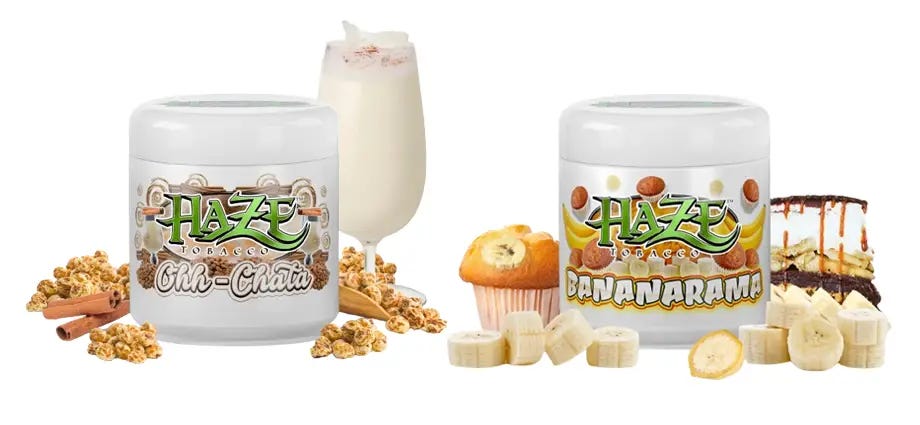 Horcata is a nice, creamy spiced blend on it's own but can handle some extra sweetness for a hightened treat. Haze Ohhchata is the perfect horchata for fall and since it's already a nicely spiced creamy flavor, it pairs well with Haze Bananarama. Bananarama contains the right amount of sweet spice to give this blend a decadent exhale, and a cooling aftertouch.

This mix can be loaded many different ways, 50/50 is an easy one but if you want get creative make a shisha sandwich inside your bowl. You can accomplish this by using a small amount of Bananarama to fill the bottom, then add some Ohhchata in the middle with little more Bananarama on the top. Always remember that your haze bowls can handle some heat, so don't be scared to fill it a little past the rim.
Staff Mix: Creamy Hor"CHAI"ta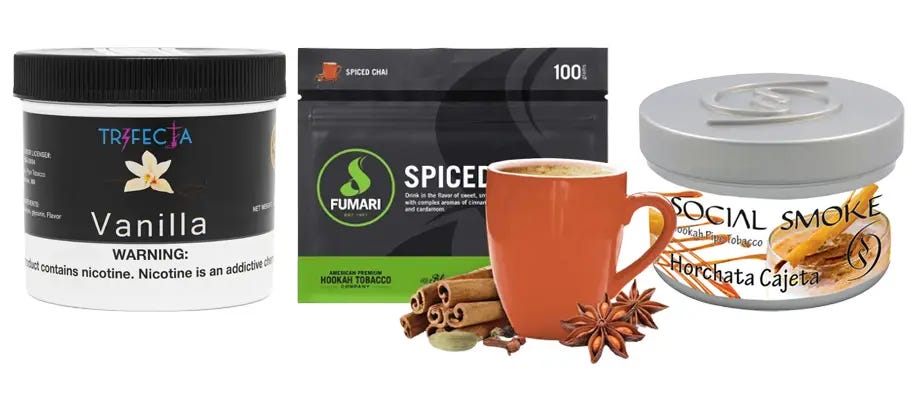 You may need to pick up more than one tin of the Trifecta Vanilla, you can add it to just about any blend that you make to give it an authentic vanilla taste. So why not blend a little Spiced Chai with Horchata Cajeta, and make a cinnamon, caramel, chai blend? Those two flavors could definitely be enjoyed together, but let's give it some more creaminess and really make this flavor special.

If you want more spice in your smoke make sure to put the Spiced Chai and Horchata Cajeta flavors at the top of the bowl, with the Vanilla mixed underneath. For those of you that want to live on the wildside, mix them all together and get crazy. We recommend a slight squeeze of the excess juices from Spiced Chai, before mixing with the Horchata Cajeta.
Staff Mix: Banana-Gram

Unlike the game Banangram, you can actually smoke this one. Haze Pacoca is based on the popular Brazilian peanut dessert but as a shisha it comes through as more of a pie crust flavor when mixed with other flavors. We understand that it's not Christmas just yet, but that doesn't mean you can't enjoy the festive blend from Starbuzz Holiday Mix. We enjoyed this flavor most of the year because of the unique spices and flavors inside, two of them being apple spice and a small amount of banana. Once we add the sweet and cooling spice of Haze Bananarama, we have one heck of a mix.

The loading process requires a mix of mostly Pacoca (on the bottom) and Bananarama, and we let the Holiday Mix rest at the top like a star on the Christmas tree. You can alter this mix with a swap of the Holiday Mix and Bananarama, but take a small amount of excess juice off the Bananarama in order to make that Graham Cracker crunch!

Side Note: Starbuzz Egyptian Pharaos can but substituted in place of the Haze Pacoca for a totally different "crust" flavor. It is another graham crackery, honey flavor that's a little lighter.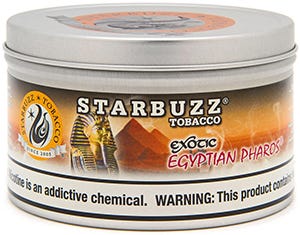 Categories
Month List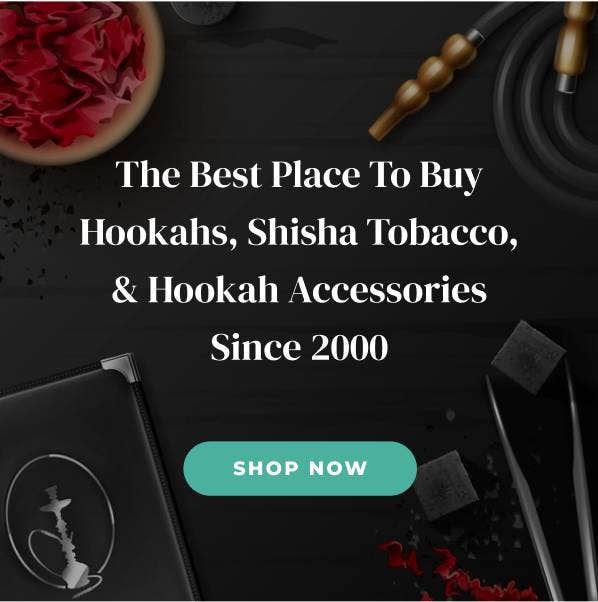 Shop All Hookahs, Shisha Tobacco, Charcoal, Bowls