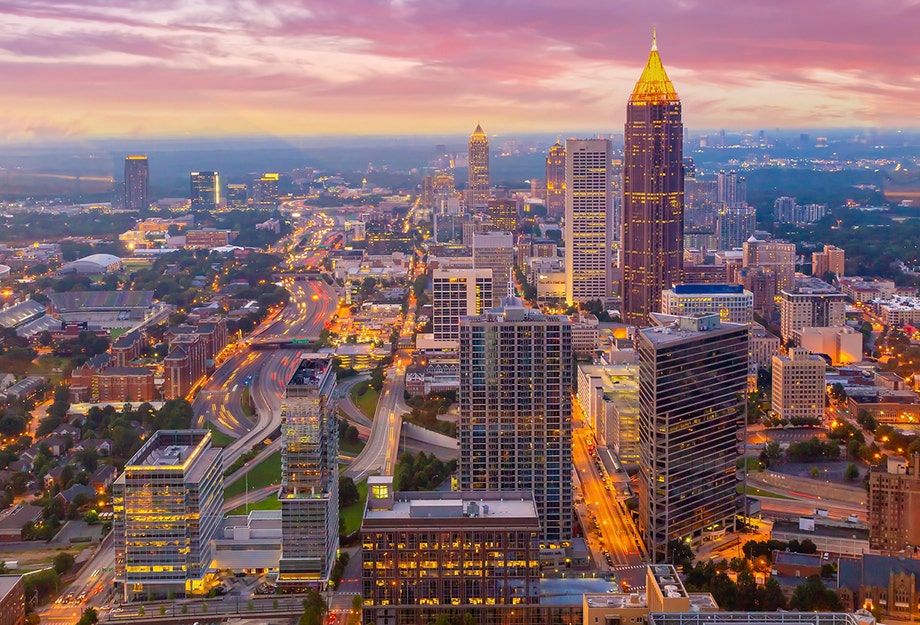 The Best Hookah Lounges in Atlanta
By
double allen
/ August 26, 2022
Hookah bars are more than just smoking shisha – after all, you can do that at home. No, hookah bars are much, much more. They're about great food, music, vibes, company – a sensory experience you can't find anywhere else.
Luckily for Atlantans, the city is brimming with amazing shisha bars perfect for a night out. Whether you're searching for a new local or are new to the shisha scene, these are the best hookah lounges in Atlanta.
Sivas Midtown
Situated in Midtown, Sivas is a Mediterranean restaurant that doubles up as a hookah bar. It's always bustling, whether people are searching for a cocktail or hit of their famous hookah fruit bowl – pineapple and orange options are the most popular. An array of options is available, from coconut-flavored charcoal to blue vanilla ice cream shisha.
House of Hookah
A pure and simple shisha experience, House of Hookah is everything you'd expect from one of Atlanta's best hookah lounges. It's a relaxed environment, serving up some of the best shisha flavors and brands in the business – as well as some of their own famous mixes. Look to the pineapple and grapefruit fruit tops for a dose of tropical paradise.
Babylon Cafe
Babylon Café takes visitors back to hookah's origins. Also a Middle Eastern restaurant, this shisha joint has been serving customers only the best shisha for over seven years. Expect great food, delicious drinks, and good vibes. Al Fakher, Fumari, and Starbuzz shisha are always on the menu, so you know it's going to be a good night.
Divan Restaurant & Bar
Another Mediterranean fare, Divan Restaurant & Bar is the perfect all-rounder if you're searching for food, drinks, shisha, and a whole load of fun. Their food is outstanding, from duck leg confit to spiced shrimp, but it's made even better with a helping of hookah upstairs. Shisha after a feast has been a crucial part of Persian culture for centuries, so it would be rude not to partake.
Anatolia Café & Hookah Lounge
Few Atlanta hookah lounges have the variety on offer Anatolia Café does. If you tend to stick with what you know, look to their servings of traditional mint and double apple. But, if you're in the mood for trying something new, look to their house mixes – with names like Circle of Life, The Patriot and Beyonce's Kiss, you can't go wrong.
Smoke City
With more than 20 shisha flavors on offer, Smoke City is renowned by locals as being one of the best hookah lounges in Atlanta. Visit in warm weather to smoke on the outdoor deck, or experience the nightclub-feel of indoors. West-African food is served all evening, while the drinks will flow with their vast selection – try the Candyfloss cocktail if your tooth is sweet enough.
Match Bamboo Lounge
You'll be hard pressed to find a hookah lounge in a better location than Match Bamboo Lounge. Situated right next to the Mercedes-Benz Stadium with a stunning view of downtown, it's the perfect place to chill and smoke shisha with friends. Smoke on any floor you want while indulging in great food (jerk lollipops are our favorite) and drink (we say you can never go wrong with a fruit punch).
iLounge
A self-proclaimed hookah ultralounge, iLounge is unlike any other shisha bar in Atlanta. A stage and bar are surrounded with intimate sofas and curtains, creating an 'at-home' but 'out' feel. If fruit is your go-to, you're in luck; a wide range of fruity and exotic shisha flavors combine with peach long island and strawberry lemonade cocktails for one of the sweetest shisha experiences you'll find in the city.
---
Categories
Month List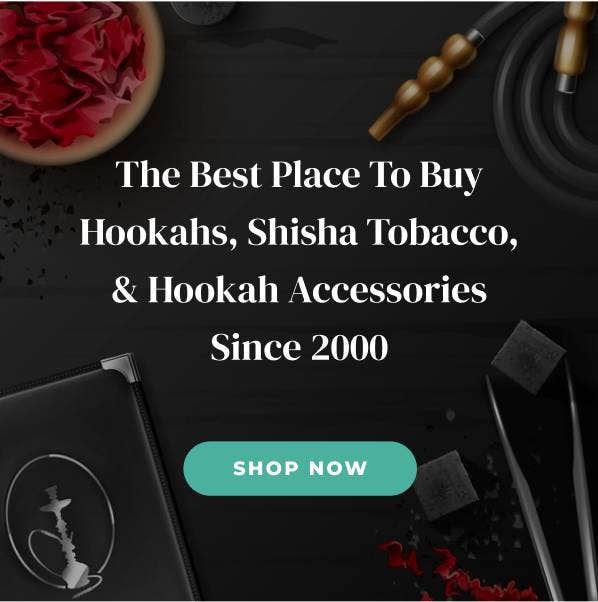 Shop All Hookahs, Shisha Tobacco, Charcoal, Bowls