Hookah Freak Shisha: A Closer Look
By
SmokeOrPass
/ May 21, 2015

Who's ready to get freaky? The crazy flavor blends of Hookah Freak have arrived on our website, and we were excited to get smoking on them. Hookah Freak is a blended line of the Hookah-Hookah tobacco flavors, all of which are made here in the United States. The Hookah Freak line started popping up online about 6 years ago, and since then they have improved on several flavors, making them bolder and extending the overall length of the flavor. But what's really different about this freaky stuff?
The Cut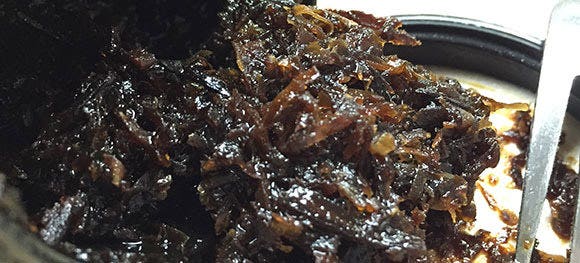 Opening a fresh bag of shisha, we are usually met with either a golden leaf tobacco, red dyed tobacco, or possibly some black leaf tobacco. After you twist open a can of Hookah Freak, you will be greeted with a dark and fine cut shisha that contains long strips of flue cured Virginia tobacco.
Wait, what's flue cured? It's the process that takes place before the tobacco can blended with the natural ingredients that Hookah Freak uses for all of their flavors. Hanging the leaves in an area that funnels heat straight to the leaves, allows them to be cured without any smoke and provides more sugar in each leaf. Each jar contains a decent amount of excess shisha juice, but the shisha itself is moist rather than extremely juicy. We still prefer to bust out the ol' classic oyster fork.
The Flavor
Currently we are offering 10 flavor blends of the Hookah Freak, and they all smell pretty amazing, so hats off to whomever is the blendmaster over there. So far what we have noticed with this line is a desirable amount of longevity, and that is what everyone wants in their sessions. The flavor blends could tell a story if they had a mouth, but that's not going to happen so allow us to explain some stories of our experiences with Hookah Freak.
Just like all the other cool people in this world we enjoy the movie "The Big Lebowski", so it was only right that we loaded The Dude. It only took a couple of pulls to realize that this was the magical mix we commonly know as a "White Russian", producing clouds thicker and whiter than the drink itself. We enjoy the flavor build up for most of the flavors, achieving something new with each draw over time, but we didn't stop at just one flavor.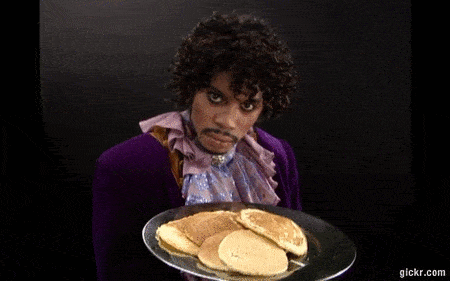 Keeping up the theme of classic movies we threw in some Pineapple Xpress, which at first we thought was a little light in the pineapple department on the first couple of pulls., but if you give it a good 10 minutes you will have a nice treat waiting for you on the other side. At this point we we're still freaking out (see what I did there) and someone asked "Would anyone like some pancakes?', so we whipped a bowl of Blueberry Pancakes. You can catch the full video below for the loading instructions, and some insight on Blueberry Pancakes.
Overall
We hope you guys enjoy Hookah Freak as much as we did, let us know what some of your favorite mixes are down below. If you wanna make your own Hookah-Freak mixes, be sure to check out the Hookah Hookah section for some crazy flavors that are all spot on.

Categories
Recent Post
Month Lists