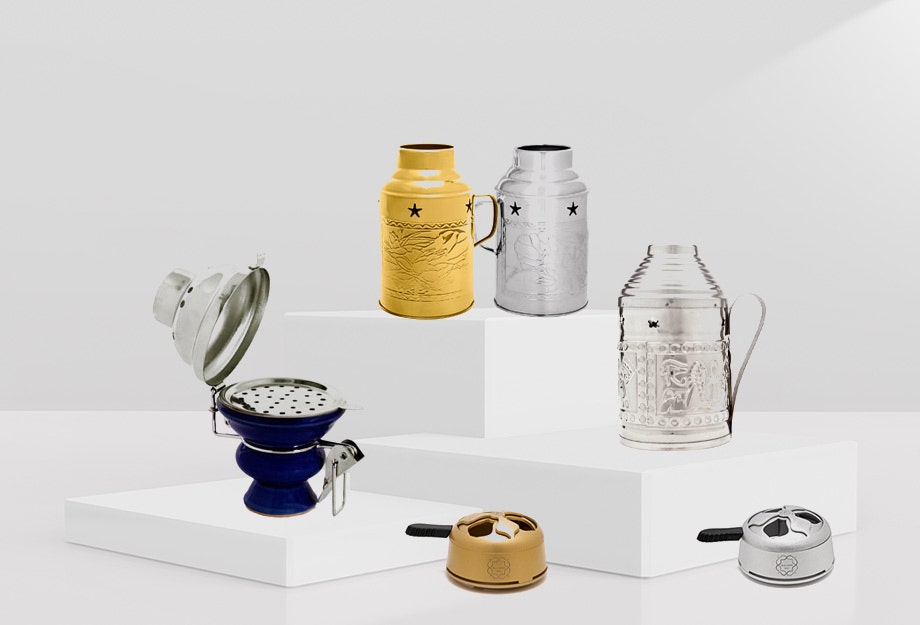 Hookah Wind Covers ; Longer Lasting Bowls With Less Coals
By
katie
/ April 28, 2014
If you want to smoke longer lasting bowls that burn less coal there is one simple hookah accessory that you need to add to your setup - a hookah windcover or heat management system. When you work a windcover into your setup, you are ensuring maximum efficiency while smoking which will lead to some of the smoothest and longest lasting hookah bowls you have ever smoked.
What Is A Hookah Wind Cover?
A hookah windcover is generally a metal device that is placed over your shisha bowl to help protect your hookah from wind, as well as help to trap heat from your hookah coals. Metal wind covers are perfect for smoking outdoors, or for a little extra confidence that your coals will stay in place while smoking indoors. The ability to trap heat allows for you to use less hookah coals, as well as making your hookah charcoal last longer. There are a variety of wind covers available, however you want to make sure that you are choosing the correct size for your hookah bowl.
Best Selling Hookah Windcovers
| | |
| --- | --- |
| | Kaloud Lotus - The Kaloud Lotus Heat Management System is a unique device that acts as a hookah wind cover, and eliminates the need for hookah foil. This specially designed shisha bowl wind cover will help extend your smoking session, increase the life of your hookah coals, and allow for a perfectly heat managed hookah bowl! The only drawback is that these wind covers only fit on specific shisha bowls. Here is a helpful blog to see which hookah bowl is right for the Kaloud Lotus. |
| | |
| --- | --- |
| | Sahara Smoke Wind Cover - The new Sahara Smoke Wind Cover is probably the best looking modern hookah wind cover on our shelves today. It is quite large (10 inches tall and 5 inches wide at the base, and as such is perfect for tall bowls like the Phunnel, Alien Mini, or Harmony bowl, as well as oversized party bowls like the Goliath Vortex, or the Mya Jumbo bowls. The wooden tip allows for easy removal of the windcover without having to use tongs and the lightning bolt designs allow just enough airflow to keep those coals stoked without burning them too hot or too fast. |
| | |
| --- | --- |
| | Silver Traditional Egyptian Hookah Wind Cover (and Gold Wind Covers, too!) - These silver hookah wind covers are the indusry standard, and work great! Available in four different sizes, varying from 3" in diameter to 4" in diameter, with heights from 5.75 inches - 7.5 inches, you're sure to find a wind cover that will be the correct fit for your hookah! The gold hookah wind covers are available in two sizes (3.5" or 4" diameter), and are up to 8.5 inches tall. |
| | |
| --- | --- |
| | Ultimate Combo Hookah Bowl - This all-in-one Mod hookah bowl has a built in hookah charcoal screen, and latchable wind cover. No need for foil, or to worry about whether or not the wind cover will fit your bowl. Available in 7 colors! |
| | |
| --- | --- |
| | Argile Shisha Bowl Cover - This metal windcover is very similar to a standard Egyptian wind cover. Standing 7 inches tall, and 4 inches in diameter |
| | |
| --- | --- |
| | Metal Hookah Top Windcover - this hookah bowl cover is perfect for traveling! While it doesn't encase your entire shisha bowl, it simply covers up the hookah coals on top, protecting them from wind and helping to capture and hold in the heat. It's mini, but it's mighty! |
Categories
Month List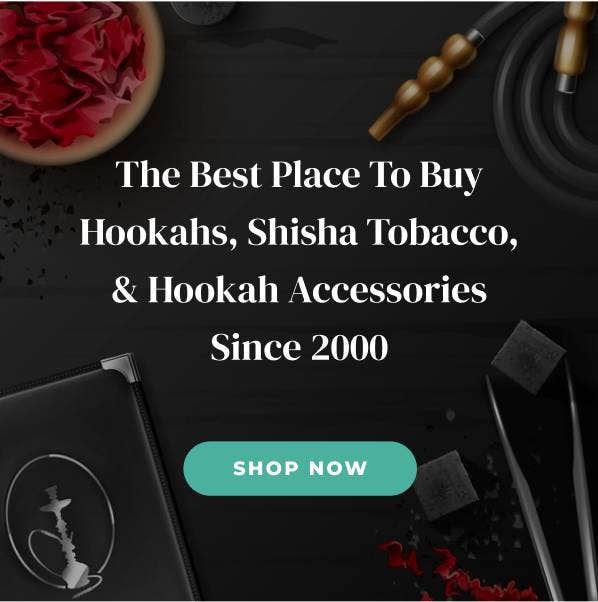 Shop All Hookahs, Shisha Tobacco, Charcoal, Bowls