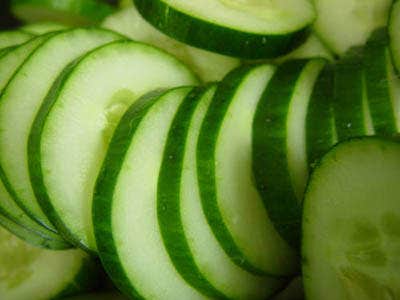 Romman Summer Crisp - The Cure for the Summertime Blues?
By
Grabertrain
/ May 13, 2010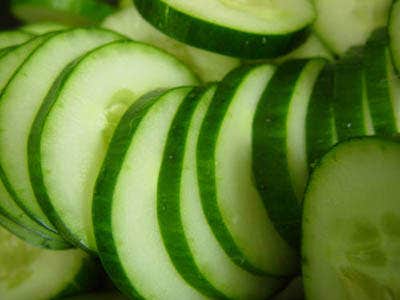 With the summer season approaching, it got me thinking about the perfect Summer Shisha. Naturally, the only summertime favorite that came to mind was Summer Crisp from Romman Shisha Tobacco.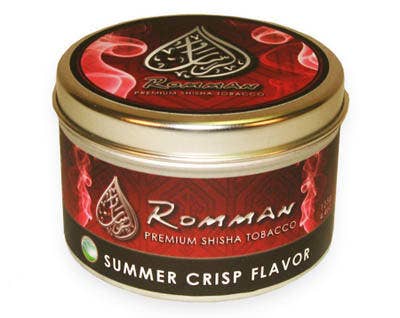 Summer Crisp was one of 5 new Romman flavors we launched in February of last year. To be honest, while we were enthusiastic and happy about the taste, smoke thickness, and length of flavor, we were unsure of how it would be received. Initial skepticism was inevitable. "A cucumber flavored shisha tobacco? Gross!" Yes, we got a lot of that at first, and our response was always "don't knock it till you try it." You have to get the image of the Wendy's salad bar out of your head and think of a cool, wet, very subtle green melon flavor with just the tiniest refreshing hint of mint. Think of sitting in a green pasture in breezy, 76 degree weather while drinking iced water with a lemon wedge. There you have Summer Crisp!
Fun Cucumber Facts:
-While often misclassified as a vegetable due to their association with salad greens, cucumbers are in fact fruits of the gourd family Cucurbitaceae, which includes pumpkins and watermelons.
-Cucumbers have one of the highest water content of any fruit, hence the term "cool as a cucumber."
-In the summer of 2007, Pepsi launched a cucumber-flavored soda in Japan called Pepsi Ice Cucumber. It quickly sold out, and later became a hot collectors item on eBay.
Now don't just take my word for it. Here are some reviews of Romman Summer Crisp that folks have left on our website:
| | |
| --- | --- |
| | "Summer Crisp is definitely a welcome change from all the sweet stuff. It does actually taste like cucumbers...thick smoke, long lasting flavor" -Mr Joshua |
| | |
| --- | --- |
| "The BEST shisha ever. It tastes like you're somehow smoking cucumber-melon salad. I even got my mother to smoke it." -kirstencanfly | |
| | |
| --- | --- |
| | "Amazing flavor...the smoke is very thick, and taste great: The smell of this stuff is intoxicating, some kind of candy I cant quite put a finger on, but like the name states, it reminds of the good days of summer. The tobacco itself is very high quality, slightly finer than AF and far less stems, although I love both brands equally, I've become a fan of Romman from the very first bowl!" -Rane |
| | |
| --- | --- |
| "Had to try it - cucumber flavored shisha piqued my curiosity! Actually thought it was more of a melon/mint/maybe lemon blend - at least until I tried to duplicate the flavor after running out...and I can't even come close :( Whats the secret ingredient, Romman people ?!" -Judy H | |
We're not telling, Judy :)
Categories
Recent Post
Month Lists