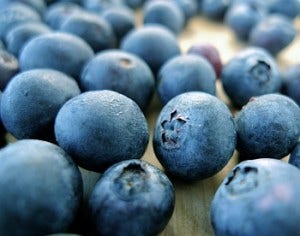 Shisha Review: Al Tawareg Blue Berry Shisha Tobacco
By
Jono
/ November 9, 2010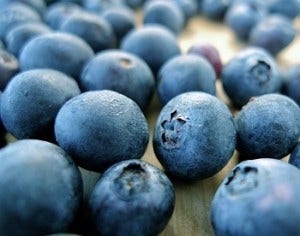 First with Guava Kuava, then with Banana Split, now with Blue Berry,
Al Tawareg Shisha Tobacco
has changed my opinion of another shisha flavor from "no thank you" to "yes please"! In the past, I've always felt that blueberry shisha just tasted artificial and somewhat soapy. While this isn't as amazing as Starbuzz Blue Mist (but then again, what will ever be as good?), this is still the best blueberry flavored shisha tobacco I've ever smoked. Smelling like blueberries and cherries, Al Tawareg Blue Berry had a kind of blueberry bubble gum flavor at first - with a deep, dark, rich berry overtone. I gotta tell you, it's reeeaaalll good! In the middle of the
hookah bowl
, I received a phone call. When I got back to my
Old School Rotator Hookah
, the flavor had a nice, sweet, surprising pop to it. One last thing, the smoke was thi-ickk (yes, thick with two syllables). You're going to love it! Since Starbuzz Blue Mist resembles blueberry but with that minty fresh candy vibe to it, I can honestly say Al Tawareg Blue Berry shisha tobacco is the closest to the actual fruit and probably the best blueberry shisha flavor I've ever smoked! Give it a shot and I think you'll agree. Let us know what you think by leaving comments below. Happy Smoking!
Categories
Recent Post
Month Lists