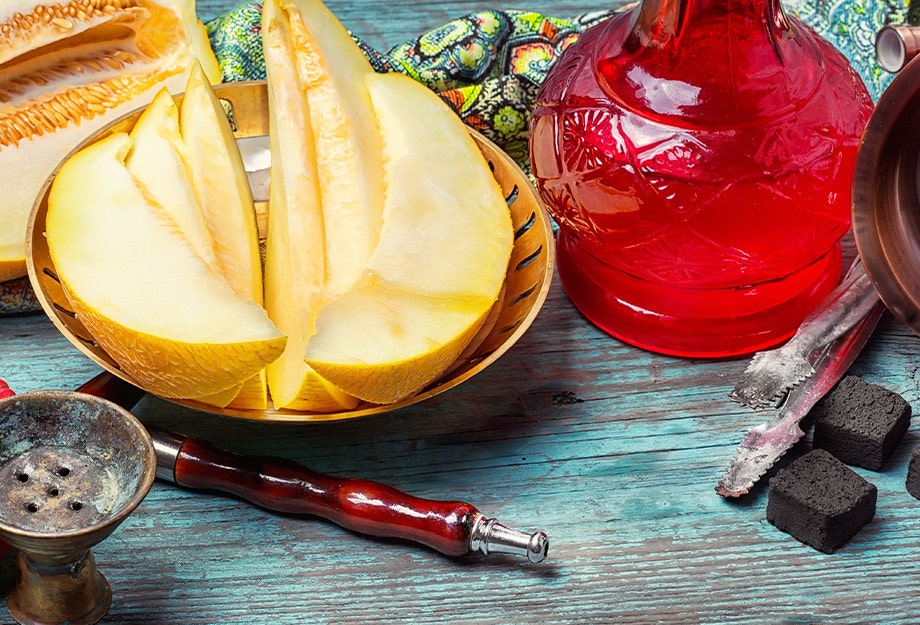 Spring Shisha Mixes for Extremely Delicious Flavor
Great flavor demands great responsibility! In that vein we have decided to unlock the secrets to 3 shisha mixes we regularly smoke in order to spread prosperity to all mankind. Whether you want something sweet and fruity, rich and tropical or just something the living can't describe, you have found the right place. Check out our newly revealed mixes and give us some reviews in the comments. Maybe you found a secret ingredient we could add to our recipes to make them even better, so let us know!
Mangus Breeze
Ready for a smooth smoke bursting with sweet tropical flavor? Look no further than Mangus Breeze. Fantasia shisha is known for being extra juicy and just gushing with flavor. To produce this nectar of the gods simply add a 50/50 blend of Wild Mango and Cactus Breeze. The deliciously rich flavor of Wild Mango (the best mango shisha on the market, IMHO) is the bold foundation onto which you add the sweet and smooth Cactus Breeze. The combination of prickly pear fruit and mango creates a tropical explosion that rings every one of your flavor receptors. This is a Fantasia tobacco blend, so you don't want to scorch this bowl with 4 coals right out of the gate. Start with 2 coals and increase the heat overtime while rotating the coals to maintain the best flavor and thick clouds. Skitty Pebbles
Remember that fruity breakfast cereal made of very small rocks that Fred Flintstone ate? It turned the milk into a sweet, orange fruity syrup. Anyway, imagine that awesomeness with the extra bright tartness of Skittles! Using Al Fakher Shisha, mix 50% Lemon, 25% Vanilla and 25% Rose...voila' Skitty Pebbles. Yes, Rose shisha is in this mix and NO IT WILL NOT TASTE LIKE FLOWERS, PERFUME OR POTPOURRI. Trust us on this one. Just put this mix together and enjoy a smooth fruity ride down memory lane. This blend uses the unexplained property of physics where 3 ingredients mixed together taste nothing like any one of the original ingredients. Dude, its science mixed with Unsolved Mysteries wrapped in String Theory, and the result is a hookah flavor you will never forget. Dead Zombie
When zombies come "Nakhla-ing" at your door, it's time to pull out the hard stuff and lob Molotov coctails out the window. What should you use? Goldschlager, Rumple Minze, and Jagermeister! This explosive mix of 3 German liquors is a flavor bomb that combines the power of mint, cinnamon and spiced licorice. Take Nakla Mizo Mint, Double Apple, and Cinnamon and mix them in equal parts in your bowl. Stir the ingredients to get a well blended mix. This flavor starts out ice cold from the Mizo Mint but then puts out a tingly exhale loaded with spices. After your first bowl of Dead Zombie, we guarantee you will load a few more before you smoke anything else. Its that good! WARNING: Due to the higher nicotine content of unwashed Nakhla tobacco, this blend may turn you into a zombie too! Categories
Recent Post
Month Lists