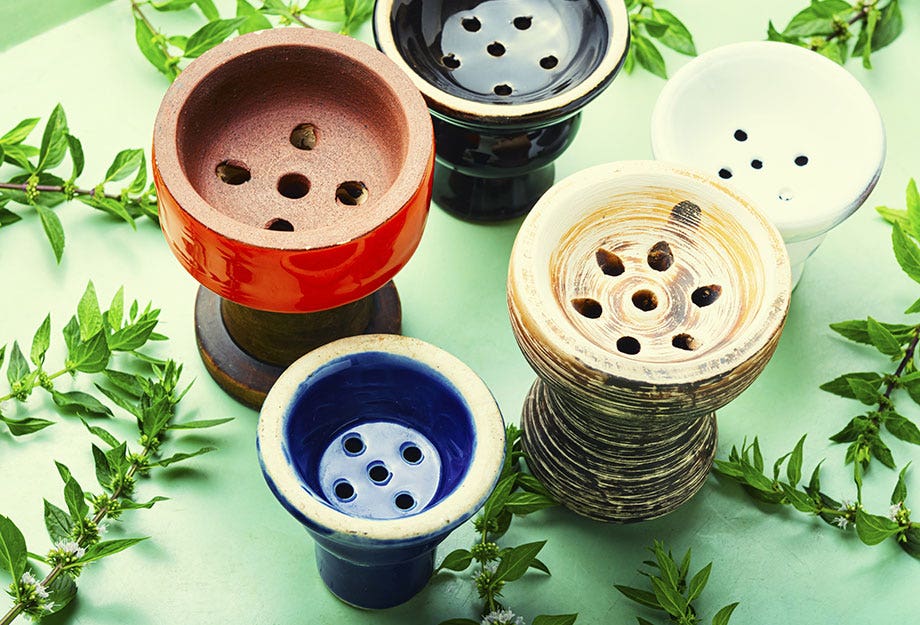 The Best Hookah Bowls
By
smokeorpass
/ August 29, 2022
A recent study shows that hookah bowls make up roughly 75-90% of a standard hookah session. With this knowledge under your belt, you now understand the importance of owning a bowl to get any session started and a second for when the first one breaks.
We have hookah bowls all around our desk, sink, and the coal burner. All of them are used at least once or twice throughout the week, while others are used EVERYDAY and shouldn't be moved or borrowed.
We're hitting the peak of this Summer season and thought it might be a good time to let you know what bowls we're using on a DAILY basis.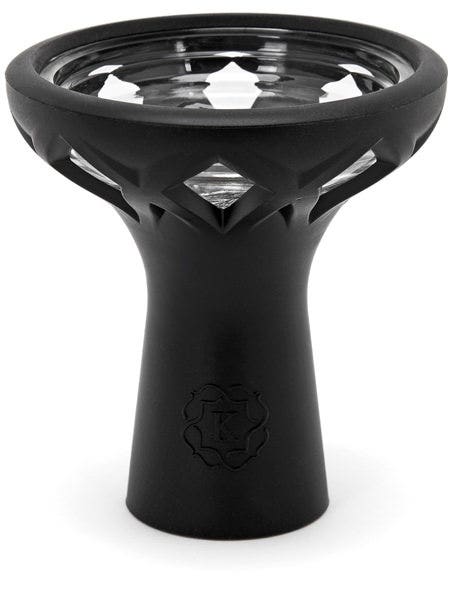 This is the bowl that starts the day and sometimes ends the night for us. The Kaloud Vitria bowl is a little more expensive than the standard foil setup because this bowl must be used with the Kaloud Lotus+, but you'll taste the benefits on the first session.
You can't break the silicone exterior and there's enough of it to keep the glass interior safe on most drops; there may have been a hacky sack session in the customer service office with this bowl.
We move quick around here and loading a bowl shouldn't take all day.
When you're ready to launch your first session I recommend filling your bowl up to the inner edge making sure you don't go past the lotus resting area, while using a sprinkling method. Doing this will allow you see how well this bowl performs without overpacking or filling in the blades of the interior. You'll have a bowl that's ready in a minute and requires minimal attention to the coals.
This is the bowl you could teach your friends and family how to setup in a breeze.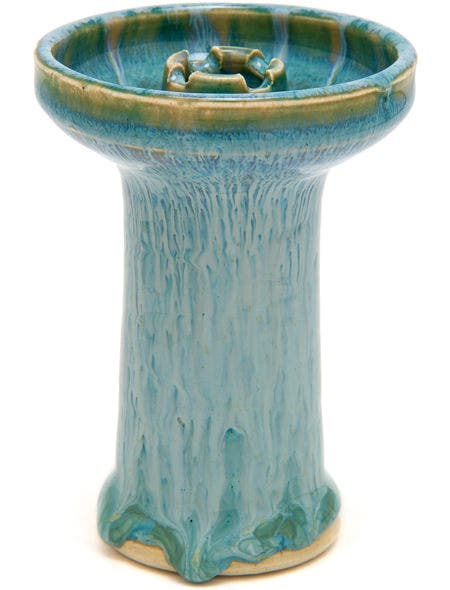 The Rook bowl was one of two bowls that we carried from Alpaca over 3-4 years ago and we never put these bowls down. In fact, we still have some originals floating around from the days when we only had two color options; Black and Cappuccino.
At some point in the typical work day, one of our Rook bowls gets some play time and averages around 1.5-2hrs of smoke with double digits on assisted smiles for an easy double-double (*sports reference*).
The central spire features 4 cut outs that resemble the top of a Rook game piece. I'm not sure how beneficial that piece is in chess but the increased airflow in our session gives us some beneficial clouds. The color options are out of this world and constantly change with each shipment, find yours and hold on to it!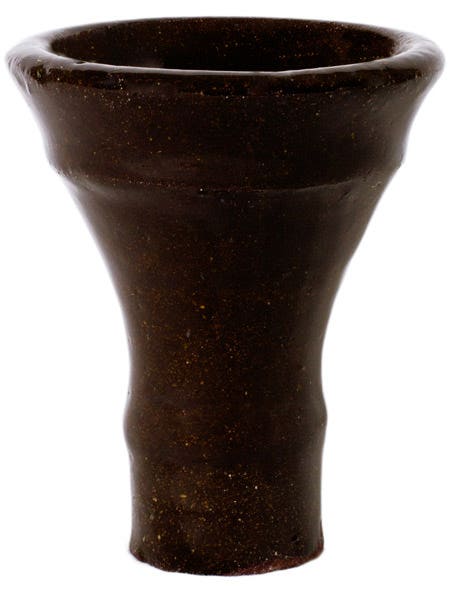 Egyptain hookah bowls can be used with EVERY brand of shisha on our site and they usually arrive free with Khalil Mamoon, Mya, and Nammor Hookahs.
Tangiers will be a tad bit stronger of a smoke in this style of bowl but everything else is fair game.
I've never seen Allen from customer service use any other bowl but an Egyptian and he's been part of the crew since before the introduction of any other bowl on this list. It's old school to some and new age to others, but it's still the most commonly owned bowl on the market. This is what you should expect to receive when you head out to the hookah bar.
If you don't have one just leave a comment on your next order asking me (Smokeorpass) for one and I'll hook you up.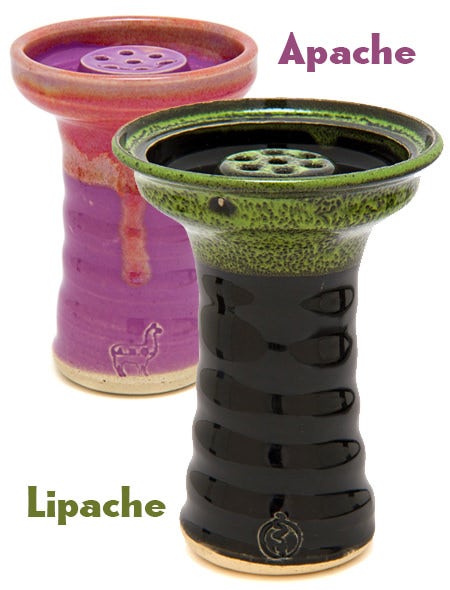 Apache or Lipache? Honestly it depends on how well the lotus looks.
If the Lotus needs to soak, then we're bringing out the Apache. But if the Lotus is ready and we can get down with the Lipache, we're just as happy. The Apache will require more of your attention than the lipped version because you'll be using foil.
On the other hand, I've seen Sean from Customer Service update an order address and provide help over the phone while loading an Apache like it was nothing.
These bowls come out a lot for our dark leaf blends like Tangiers, Trifecta, and Starbuzz Vintage. Any style of tobacco can be used with them but I would recommend fluffing the tobacco up a little bit in comparison to the denser pack used with dark leaf.



Now It's Your Turn!
What was the last hookah bowl you used? Did you enjoy it?
Thanks for reading another blog!
YOU ROCK
HAPPY SMOKING
-Smokeorpass
Categories
Month List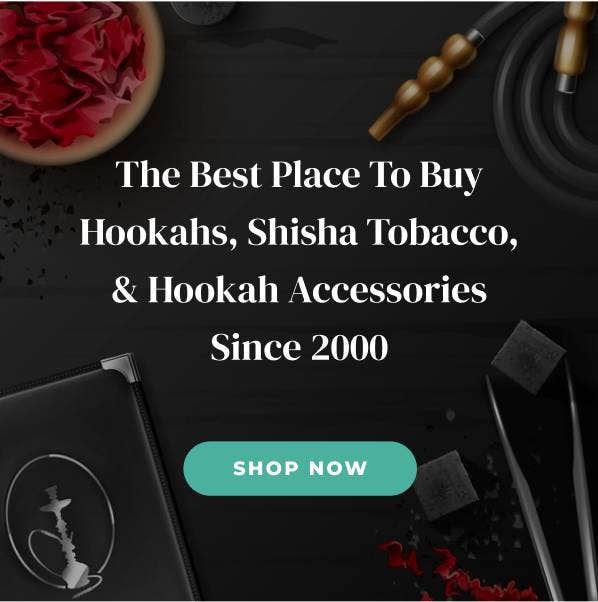 Shop All Hookahs, Shisha Tobacco, Charcoal, Bowls