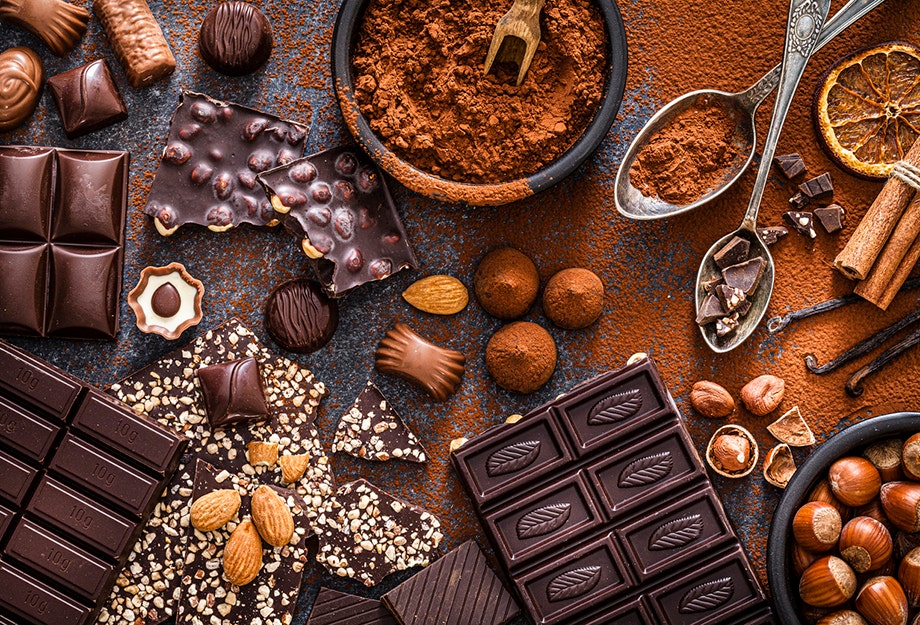 The Best Non-Fruity Shisha Flavors
By
christophanes
/ October 21, 2022
Have you had more than your fill of fruity shisha flavors? Looking to 'spice' up your normal smoking fare? We've been there before too, and fortunately several brands offer outstanding non-fruity flavored shisha tobaccos. They're good to have around not only to change up your personal menu but also to have on hand for mixing. These are the best non-fruity shisha flavors that can take your flavor options to a new level if you're looking to create something new to smoke. They're also fantastic to smoke on their own!
---
Vanilla

Mixing famously well with any other flavor, vanilla is a sure-fire way to sweeten up any bowl, or provide a unique smooth smoke all by itself. There are a lot of great vanilla shisha options from nearly every brand, but our favorites come from Trfecta, Fumari and Al Fakher. Not only can vanilla add a little more sweetness to a bowl it can also be used to make most flavors more creamy. Speaking of sweetness, the levels of such do slightly differ between brands as well as the "spice" each vanilla has. From these three brands, Fumari French Vanilla is on the sweeter end with Al Fakher Vanilla on the opposite side of the scale. Trifecta Vanilla is right in the middle.
Cola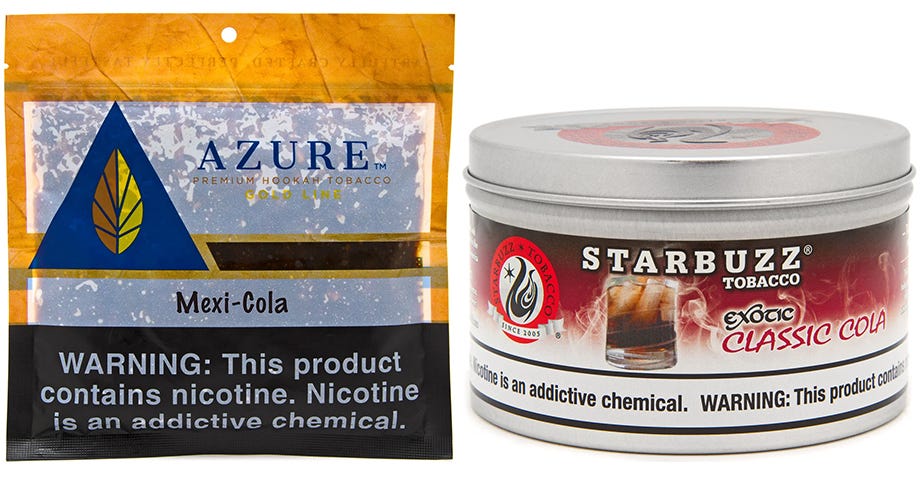 Another famous mixer, cola! You can create some crazy new flavors when mixing cola with other shisha flavors. Keep it simple and mix cola with vanilla, or you can mix cola with cherry for another familiar favorite taste. You can take things a step further by trying orange, lemon or lime. One of the office favorites is cola with plum and lime (it'll remind you of a certain "23 flavors" soda). The two best cola shisha options are Azure Mexi Cola and Starbuzz Classic Cola.
Pumpkin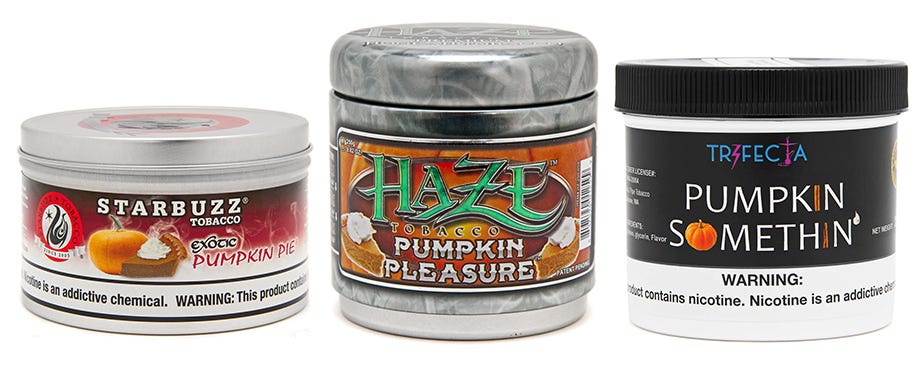 Of course pumpkin spice is popular in the fall and winter, but why wait until then to enjoy this time-tested combination of flavors? Pumpkin shisha flavors used to be pretty rare and didn't really taste like the real thing leaving you craving some pumpkin smoke. Today there are more options and they taste like a freshly baked pumpkin pie. Starbuzz Pumpkin Pie has been around since the beginning and is still on top. Trifecta Pumpkin Somethin' is more on the spice end of the spectrum getting the notes of nutmeg, cinnamon and allspice just right. For a more creamy pumpkin flavor try out Haze Pumpkin Pleasure. There's more vanilla present but it's just enough to make a silky pumpkin pie flavor.
Cinnamon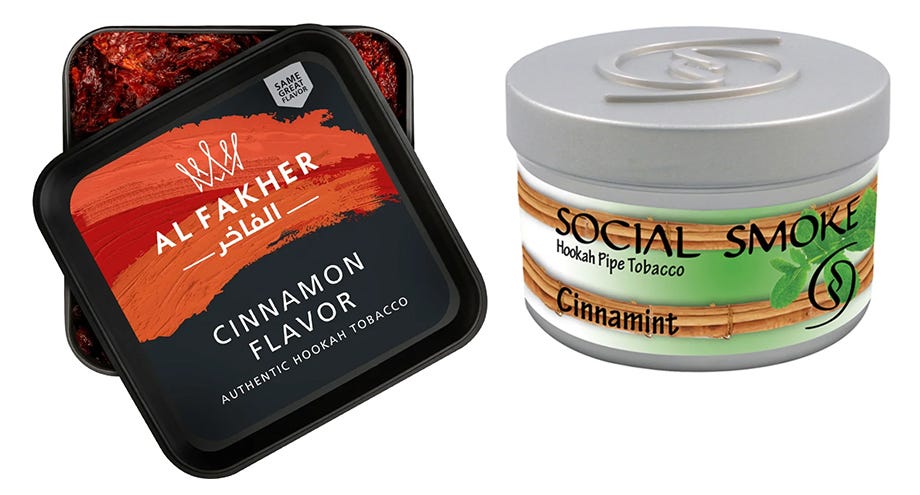 A classic mixer, cinnamon needs no introduction. For an intensely interesting blend, try cinnamon and mint together. Social Smoke Cinnamint is exactly that without the mint taking over the show. Our other favorite cinnamon is from Al Fakher. It mixes very well with vanilla, and by itself Al Fakher Cinnamon does pack a punch! Almost as universally useful as vanilla for a mixer, cinnamon can deliver a pie crust taste with just a pinch or you can recreate a cinnamon roll, or cookies, or whatever your creativity can imagine!
Chocolate Mint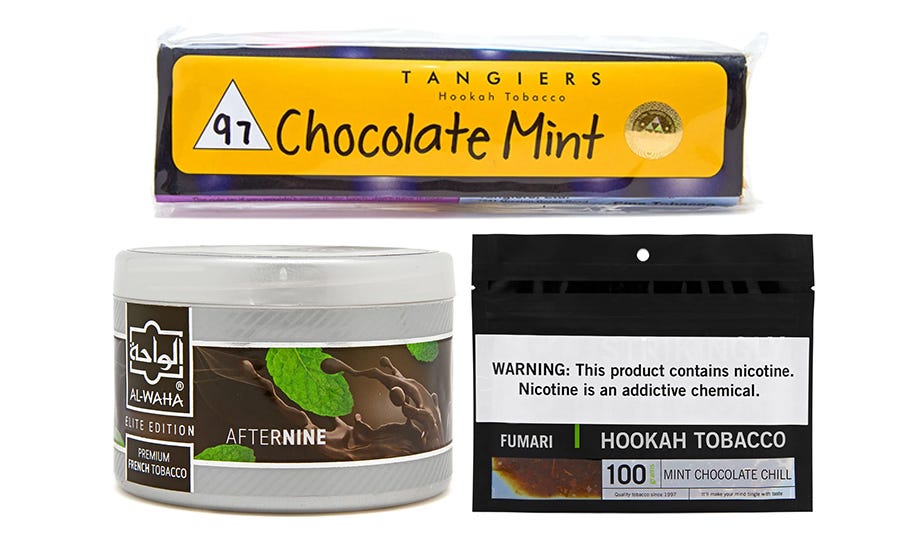 Chocolate and mint is such a popular combination that many brands now offer a pre-mixed version of it. From the classic Fumari Mint Chocolate Chill to Al Waha After Nine, this fresh and indulgent flavor is a great one to keep around for breaking out of a fruity-flavored rut. For you dark leaf lovers, Tangiers Chocolate Mint has that underlying, earthy tobacco note that compliments the richness of chocolate.
Categories
Recent Post
Month Lists