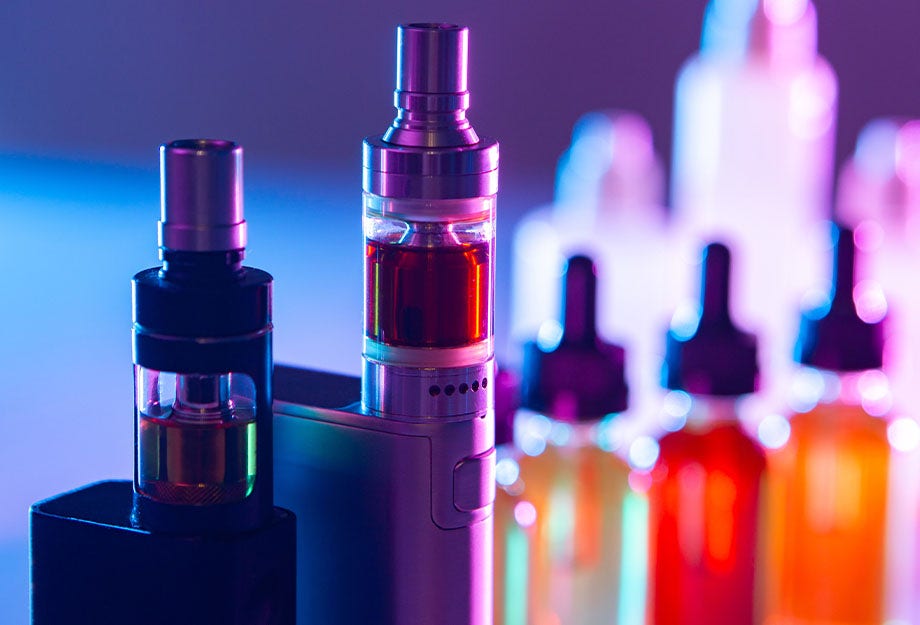 How To Refill E Cig and E Hookah Tanks
By
Danny
/ January 17, 2014
One of the more common questions we receive is "How do I refill my e cigarette?". It's actually quite easy to do and we will walk you through all of the steps in this blog post. There are many different types of e cigs which come from many different manufacturers and the process for refilling will be different for each one. This guide is for eGo style e cigs (the instructions within this post will work for the Fantasia Rechargeable E-Hookah, eGo-T CE5, E-Tonic Vape, Xhale E-Cigarette, and the Puff E Cig Starter Kit) and most other vaping devices with a refillable clearomizer or flavor tank.
How To Refill Your E Cig Tank
Step 1: Unscrew the clearomizer/flavor tank from the battery.
Step 2: Unscrew the Drip Tip (also sometimes referred to as the mouth tip) from the opposite end of the clearomizer/flavor tank.
Step 3: Hold the tank in your hand with the battery end down.
Step 4: Slowly and carefully fill your tank with e liquid using a dropper or the bottle itself. We recommend tilting the tank slightly to the side(as seen in the photo to the right) while filling. This makes it easy to avoid getting any e liquid into the small hole at the top of the atomizer, which can cause performance issues.
Step 5: Do not overfill your tank with e-liquid. We recommend adding a maximum of 1.6 ml of e liquid to your tank. There should be a clearly visible line on the side of the tank which shows the level to fill to.
Step 6: Reattach the Drip Tip, and then screw the battery back in place.
Step 7: Enjoy your refilled e cigarette!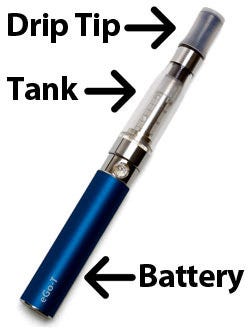 If you are the type of person who prefers to learn by watching than reading, take a moment and check out our helpful video tutorial below. Please note that we go against our own advice in this video and some of the liquid gets in the small hole at the top of the atomizer. You want to avoid doing this as we have stated in Step 4. As they say, "Do as I say, not as I do". :) Enjoy!
Categories
Recent Post
Month Lists