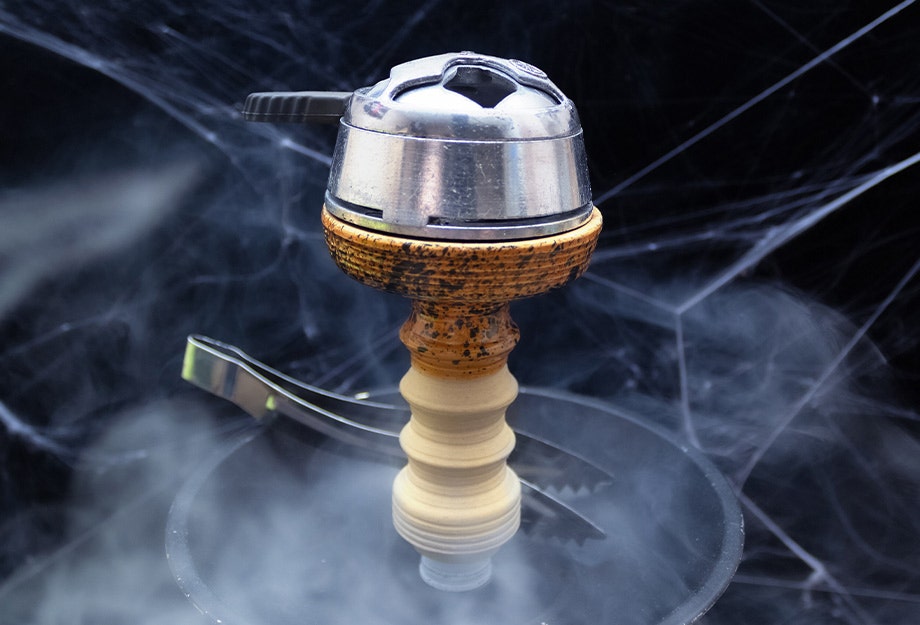 What is a Hookah Heat Management Device or HMD?
By
clay boles
/ June 2, 2020
Note: This blog was last updated November 1, 2023
Heat Management Devices (or HMDs) have been on the hookah scene since roughly 2013 and have quickly become some of the most in-demand accessories on the market. Over the last few years, these devices have expanded and evolved resulting in several unique designs that may appeal to different types of smokers. Today we're going to cover what an HMD is, highlight some of the most popular HMDs on the market, and hopefully help you to decide which one fits your smoking style the best.

---
What is a Hookah Heat Management Device?
HMDs are very useful accessories that will either completely replace the foil on top of your bowl or, in some cases, may work in conjunction with your foil to help manage the amount of heat being transferred from your charcoal to your shisha tobacco. This allows you to have more control over how your hookah smokes and also makes it much easier to keep your charcoal and ash contained during the smoking session.
Hookah Flavor Savor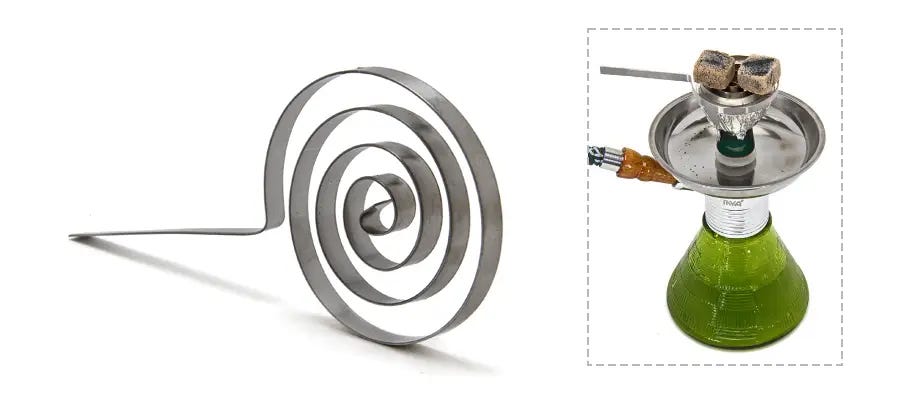 The Hookah Flavor Saver is a great starting point for those looking to try out heat management devices. The Flavor Saver is designed to sit on top of your normal foil setup and provides an added layer of space between your charcoals and the foil. This helps to keep the charcoal from making direct contact with the foil allowing for a little bit of extra "breathing room" for the shisha allowing for a great smoke with less harshness. This is particularly useful for shishas that require low levels of heat.
Kaloud Lotus +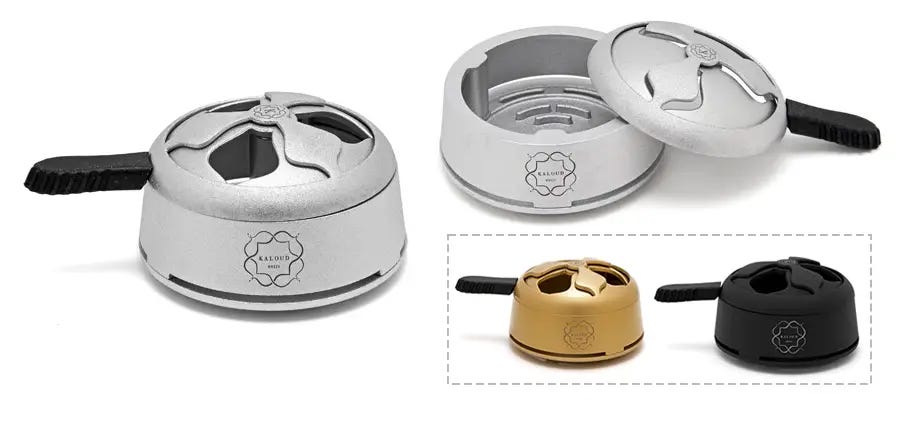 The Kaloud Lotus Plus was made by the Kaloud Company to work best with their Samsaris Vitria bowls, but this HMD will also work extremely well with any "lipped" bowls that allow the Lotus to sit down into place on the lip, and also works great on most bowls that have a 3 inch diameter.

Ventilated lid for airflow control? Check. Raised ridges in the dish to prevent charcoal blackout? Check. Allows for cubed, flat, quarter, or half-circle cut charcoals? Check. This is easily the most popular HMD available and has become the gold standard for heat management devices with very good reason.
Kaloud Lotus II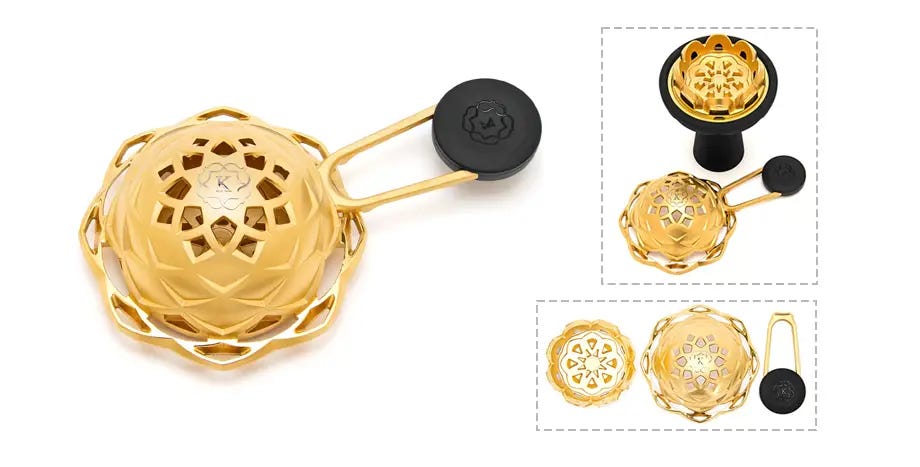 The Kaloud Lotus 2.0 is next evolution of the Lotus HMD and pairs up perfectly with the redesigned Samsaris Vitria bowl specifically for the Lotus 2. The updated design allows for air to pass more easily throughout the Lotus ensuring that your charcoals stay stoked throughout the session, has a detachable "key" handle for the lid, and the heat transfer through the Lotus 2.0 is some of the best that we have seen from any HMD meaning that it is able to get your bowl up and smoking extremely quickly. The redesign on the Lotus 2.0 also features more internal space compared to it's younger version, which means more room for more coals or more real estate for larger style hookah coals.

There are a lot of really cool new features with the Lotus 2.0, so for an in-depth look at this bad boy please check out our Introducing The Kaloud Lotus 2 blog.
Kaloud Lotus III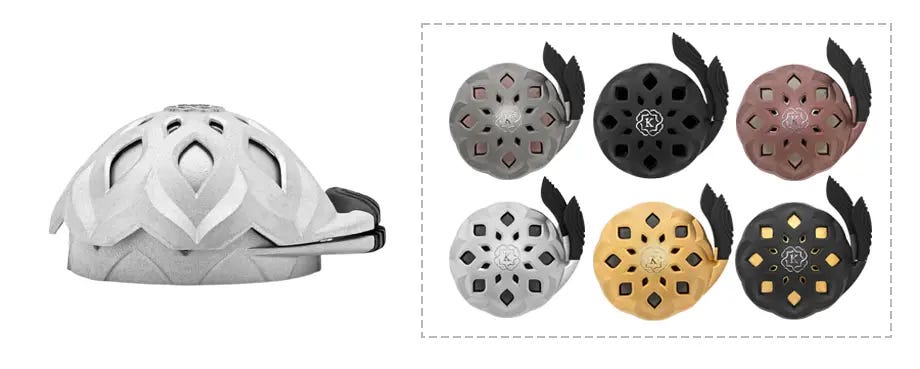 Kaloud knocks it out of the park again with their newest version, the Kaloud Lotus 3.0! It may look different in its new beauty, but the principles are the same as past versions of the Lotus. Made from high quality aluminum, the Kaloud Lotus 3.0 heats up quickly to get your smoke rolling fast! The handle has returned to a built-in style, coated with a heat resistant silicone coating. The vented lid can swivel to increase or decrease heat. Lastly, there are a ton of new color options available so you can choose a Lotus that matches your hookah setup!

For those hookah smokers that enjoy some extra heat, Kaloud also released the Lotus 3.0 Stainless Steel version. This beefy version retains more heat from your charcoal, and it can also be preheated on your burner.
AppleOnTop Provost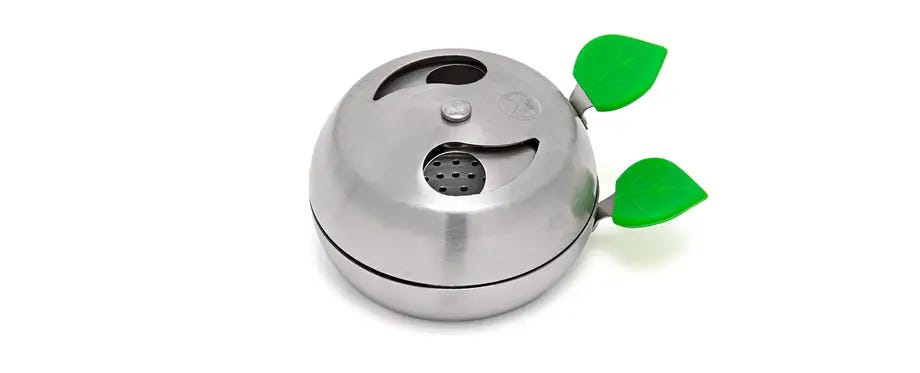 The Apple On Top Provost is one of the most popular HMDs available and is very versatile in how it can be used. Designed by the same company that makes the Apple On Top Bowls to work perfectly with those bowls, the Provost can also be used on top of a normal foil set up on just about any other type of bowl as well. This allows for the coals to sit a little bit further away from the shisha to prevent the tobacco from burning too quickly while still providing plenty of heat for a fantastic smoke session and the ventilated lid allows you to control how much heat is being trapped at any time.
AO Stainless Steel HMD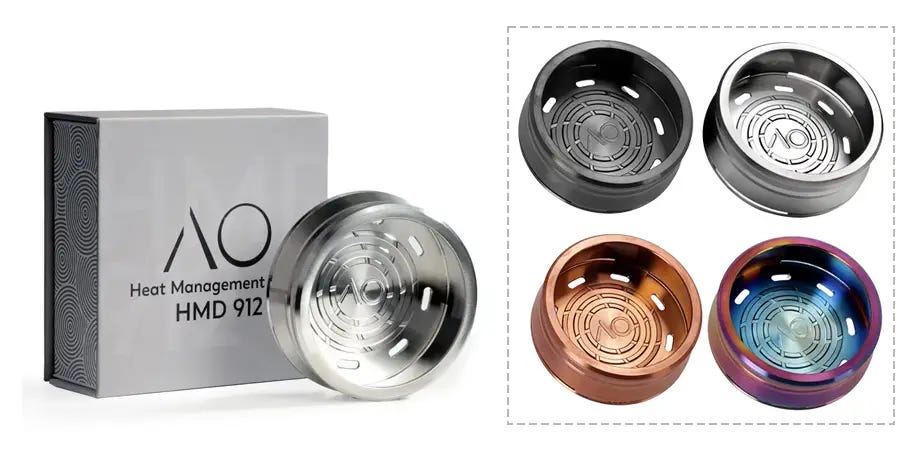 This hefty beast is constructed of one solid piece of metal, and you can feel the quality in your hand when you hold one of these. The AO Stainless Steel HMD has air vents in both the bottom side as well as around the side near the bottom for optimum airflow. Because it is made from stainless steel, the AO Stainless Steel HMD will retain the heat from your hookah charcoal much better than aluminum. This means you can use less coal for your smoking session!

Wait...where's the lid? Because this AO HMD retains your charcoal heat to the max, you don't need one! After a bit of research, AO discovered that most hookah smokers typically do not use the lid during a smoking session, and if they do it's normally only in the beginning to quickly heat up the HMD body or on the last leg of a bowl to bring back any remaining heat from coals that are about to go out.
"Chimney Style" HMD Screens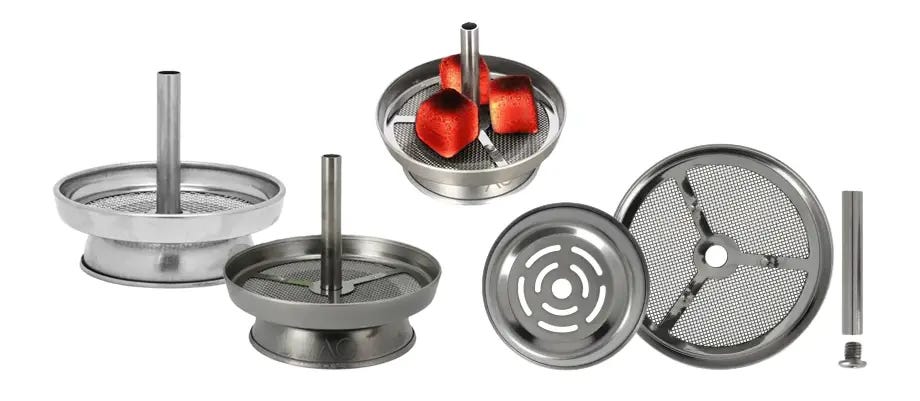 These types of heat management devices are pretty unique and very versitle. Chimney style HMDs like the Amira Bowl Chimney or the AO Badcha can be used with much any style of bowl and are a simplified, cost effective HMD for any hookah smoker.

Fully assembled, these chimney style HMDs fit on most traditional style bowls as well as several types of phunnel style bowls. If you're using just the screen portion of one of these, you can use any type of bowl. Chimney style HMDs lift your hookah charcoals away from your shisha, allow adequate airflow, and make shuffling around your coals much easier and safer. You can even use them on top of foil and still take advantage of these benefits!
---
Hopefully, we've covered all of the main points for each of these HMDs here, but if we've left anything out or if you have any questions drop us a comment below or contact our Customer Service Team who would be more than happy to help.

Happy smoking!
Categories
Month List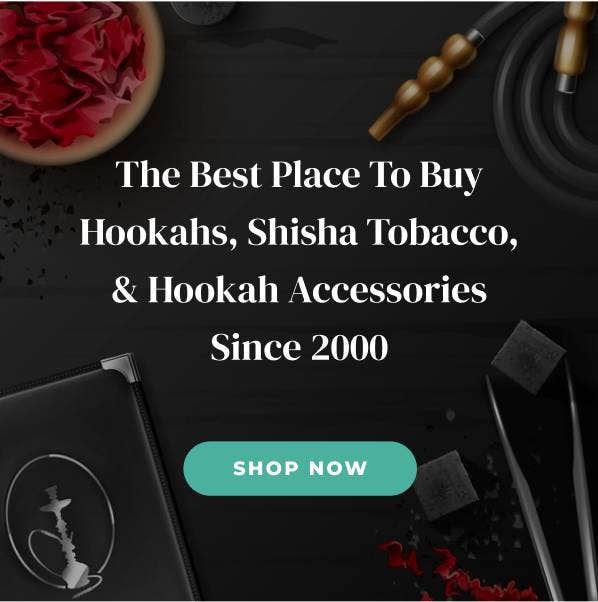 Shop All Hookahs, Shisha Tobacco, Charcoal, Bowls