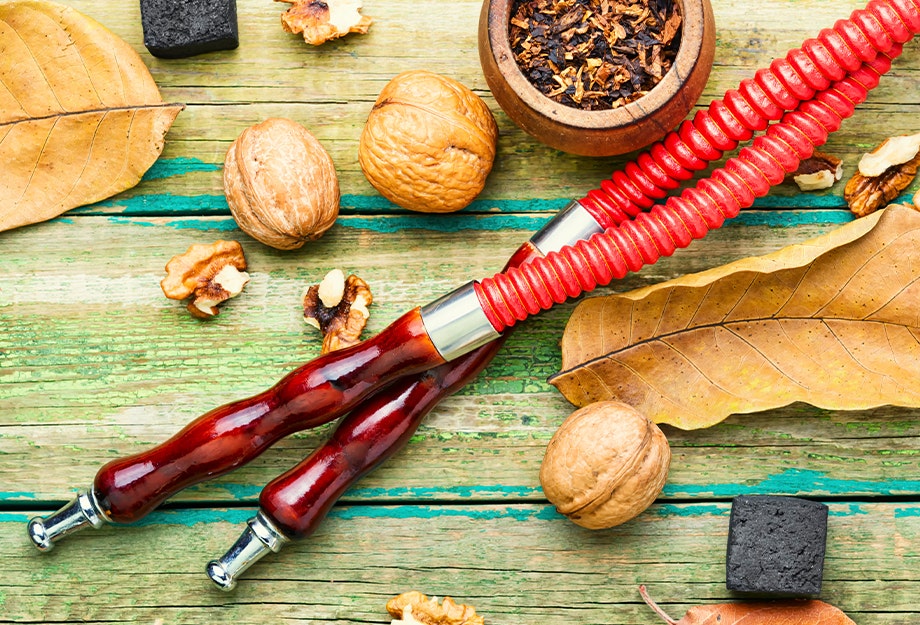 Fall Shisha Flavors To Smoke In 2017
By
smokeorpass
/ October 4, 2017
Fall is here everyone! Hurry up and get all the pumpkin flavored everything you can get your hands on. This is easily one of our favorite times of year because not only does our flavor rotation change, but we also get to experience some cooler weather down here in Texas. When the restaurants and local shops begin to switch everything to fall mode, it's hard to avoid changing something about your diet during the season.
That way of thinking is often shown in the hookah community because we're ussually inspired by our surroundings and what we eat. Our lineup of available flavors has increased a lot this year with some of our favorite companies, so don't be surprised if you haven't smoked everything on this list. If you've never participated in a seasonal flavor rotation, we encourage you to use this list to add some flavors to your menu.
Tangiers Pumpkin If we had to pick one Pumpkin flavored shisha to smoke this fall that packs a good buzz, it would have to be from the Tangiers flavor lineup. Their Pumpkin produces a strong aroma before you even get it loaded up and within the first 10 minutes of the session, you'll know what were talking about plus the feeling of bliss. This blend does not include latte, cream, or any other typical spin on Pumpkin flavors. Tangiers went straight to the point with their take and only added very subtle spices to accentuate the overall flavor. The Tangiers selection is all high nicotine dark leaf tobacco and we recommend that experienced smokers add it to their rotation.
Trifecta Tko & Morning Glory This is a tough call right here, both of these blends are great and sit perfectly on our fall menu but it's hard to choose just one. Luckily for us, we made this blog so we're gonna break the unwritten rule and feature both flavors. Morning Glory is the equivalent of putting fresh coffee grounds in your bowl, add a slight dark leaf taste and minimal creamer, BOOM. If you've felt like coffee flavors in the past have been too light for you on flavoring, it's because it wasn't a bowl of Morning Glory. You can play around with several flavor profiles in combination with Morning Glory, but we really like sprinkling some TKO on top and that pretty much seals the deal on a great session. TKO goes out to the Nutella fans with an even blend of rich chocolate and hazelnut. If you don't have a washable/dedicated hookah hose, we recommend looking into one before adding strong coffee flavors to your rotation.
Fumari Spiced Chai This flavor shows up on every list: Top 10 flavors, Spring/Summer/Fall/Winter flavors, Beginners Favorite, etc. Fumari Spiced Chai will continue to show up on these rankings because it's that good whether you smoke it by itself or add it to a new mix. Once that unique sweet spice taste hits your tongue, you'll be transcended into a new world of flavors and little cups of Chai will dance around you as blow out huge clouds. If that's not the experience you received on your first bowl, we recommend loading the flavor up again and give it another shot. Fumari is loved by novice and veteran smokers alike, while Spiced Chai has peaked the interest of many people who don't like Coffee inspired flavors.
Al Fakher Special Edition Hookah Matata "What a wonderful phrase FLAVOR" Al Fakher made taste buds around the world do a little boogy when they released their Special Edition flavor collection, which introduced a sweet lineup of custom blends. We all had fun trying to decode each combination but one blend that stood out to us was none other than Hookah Matata. The fall vibes plus this sweet green apple flavor is only the start as the underlying gum mastic flavor adds a unique woodsy taste to your exhale. There is also a cooling back note to this blend but if you're looking for a cold mint you'll have to add it yourself, we won't judge because we like it minty!
Haze Pumpking Pleasure O-M-Geee have you had this flavor before? Haze does amazing work with decadent flavors and we've seen this to be true with their latest addition, Sinful Mint. We love using Haze tobacco because it handles heat very well and the flavor strength leaves little room to ask for anything more. Upon first inhale Pumpkin Pleasure delivers the closest thing to a fresh slice of Pumpkin Pie with a touch of creamy vanilla custard. At the peak of this flavor your in pulling sweet spices that give the smoke profile bonus points in the texture category, and then you think about pie. Pumpkin Pleasure can easily be enjoyed by itself but you can mix it with several other flavors like Hazel Eyez (hazel nut coffee) or Pacoca (Peanut Butter). WARNING: This shisha aroma may cause hunger.
Starbuzz Vintage Delhi Tea This is one strong cup of tea and we'll have two cups, please. The Starbuzz Vintage flavor lineup has been very good to us and their Delhi Tea sent us down a long rabbit hole of tea flavored shisha but very few compared to this. Your bowl of Delhi brings in a creamy black tea leaf taste intertwined with a Starbuzz secret blend of spices. We can easily pick out cardamom and anise but there's something else that we can't put our finger on. If you have an idea about the full flavor composition, be sure to leave it in a comment below. Even if you can't figure it out, this will be a flavor you'll remember.
Alchemist Peppermint Mocha Once the fall weather has completely knocked out the hot summer weather and dusk doesn't burn you, it then becomes time to move your hookah session outside. What would be a better companion than a fresh bowl of Peppermint Mocha? This Original Alchemist blend produces a slightly addictive sweet peppermint that sits perfectly on your taste buds next to a rich cocoa profile. Coffee fanatics may desire a little more mocha while mint fans beg for more peppermint, but in the end we really enjoy this tug of war in flavoring throughout each session. Peppermint Mocha is a great flavor to bring out for beginners, friends, or family as it relates very closely to familiar taste. .
Social Smoke Pistachio Breeze Even if you don't like Pistachio, continue reading. There were a few of us here that couldn't get down with having a pistachio flavor in our hookah session and then someone packed a bowl of Pistachio Breeze. Everything changed. Social Smoke pinpoints a sweet nutty profile but leaves enough room for minty exhale. Both of these flavor profiles are connected with a creamy touch like a scoop of ice cream….the green kind. This flavor doesn't need to be mixed with anything else as it's ready to go out of the jar and can be utilized in any style of bowl. Social Smoke recommends a sprinkle pack method when you prepare your bowls, but lately we've been adding a little more with great results.
Starbuzz Holiday Mix
We've updated the label to better represent what you'll receive in this mixture because there's a decent amount of banana (banana bread spice) waiting to be unleashed. This is one of the more complex flavors in the original Starbuzz lineup with the use of multiple spices, a touch of cinnamon, and anise. As you start to break down the unique fruit taste you're only steps away from sliding into the earthy aspect of flavor. We enjoy the red apple touch because it brightens the ginger snap taste and really sets this flavor apart from the others. TLDR: It smells like an expensive fall candle and it's one our favorite flavors from the Starbuzz collection.
Nirvana Mint Cinnamon Milk Milk, it's the stuff we don't recommend you use in the base and pretty much anywhere else involving your hookah. Recently, Nirvana threw us a curve ball and released a small group of flavors that feature milk, including a solo blend. We posted a video review of Icy Milk and it lead to immediately adding the rest of the milk flavors to our rotation. When Mint Cinnamon Milk came across the table, our taste thoughts bounced between a toasted cereal with a cinnamon crunch and a glass of horchata using extra ground cinnamon. Place this bowl by the campfire or your couch, either way it will be an enjoyable session.
IS THAT IT? NOPE! We barely scratched the surface with this list of fall flavoring, so don't let your shisha exploration stop here. PSA: If you enjoy Pumpkin Pleasure in October there's a strong chance you'll dig it during June, as the calendar is just paper with numbers.
Categories
Recent Post
Month Lists