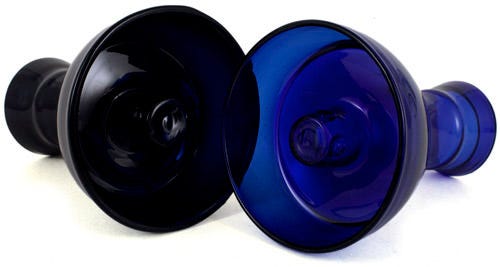 Pyrex Vortex Hookah Bowl - Same Great Vortex Bowl, More Heat-Resistant!
By
Grabertrain
/ April 9, 2012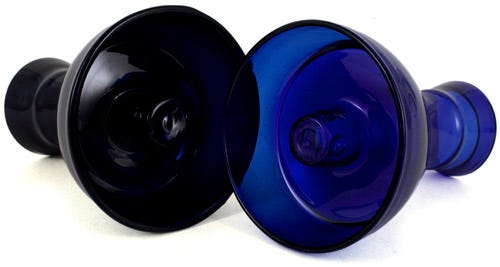 Howdy friends, we're happy to add a new item to our ever-expanding selection of
hookah bowls
- From the makers of the original
Vortex Hookah Bowl
comes the
Pyrex Vortex Hookah Bowl
, a bowl that not only retains the shisha juice with its famous Vortex technology but lengthens the hookah smoking session! What sets this hookah bowl apart is that it's composed of borosilicate glass, also known as Pyrex. This sturdy material has a low thermal expansion rate compared to plain glass, which means it's less resistant to heat, thus ensuring your shisha remains a relatively steady temperature throughout the duration of the bowl. The Pyrex Vortex Bowls are available in both a blue and black color. As with the original vortex bowl, you'll want to use a thick bowl grommet (such as a
Mod Bowl Grommet
) to get it to fit securely on your bowl stem. Happy Smoking!
Categories
Recent Post
Month Lists