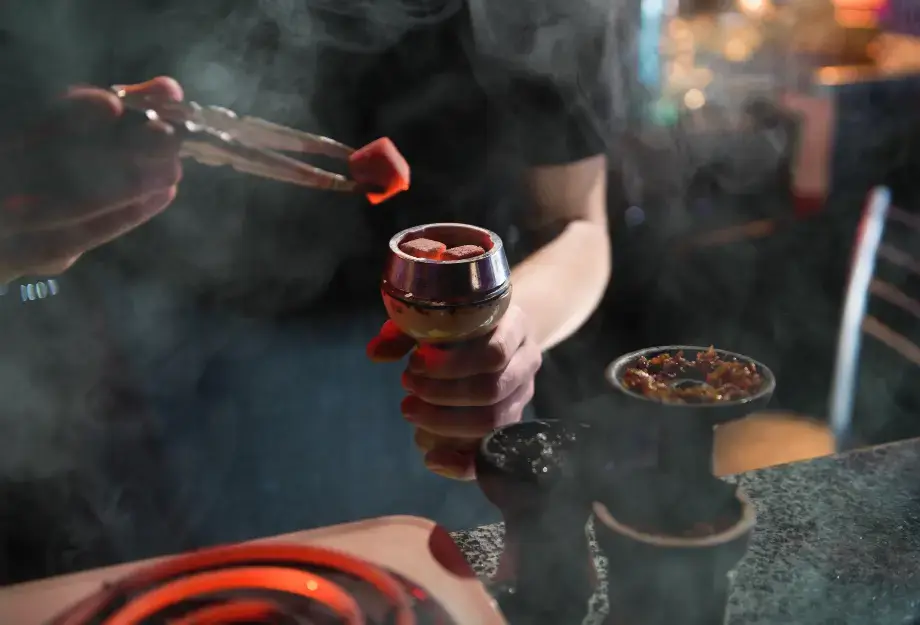 DIY Become the Best Hookah Host
By
double allen
/ September 5, 2023
Sharing a hookah among friends and/or family is fun to begin with, but it's also especially exciting when you're spreading the culture of hookah to those who may not have had the experience before. You can say that this leaves a responsibility in your hands to provide the best possible hookah experience when you're in charge of loading up a hookah.

Do you remember the first time you had a hookah? If it was not-so-great you may have been turned off by the idea and may have not revisited it for a while. On the contrary, if your first hookah experience was amazing then that may have led you to share hookah with all of your friends as quickly as possible.

Use these tips when you're the hookah host to make sure everyone has an enjoyable and memorable time regardless of their past experiences.
---
When You Might be a Hookah Host

There are quite a few different occasions where you can introduce a hookah into the mix. You can also just have a specific hookah night. I've even had the experience of showing up to someone's party who owned a hookah but they didn't know how to use it properly so they gave up on it. Hence, I became the one in charge of the hookah.

Depending on your experience level here are some ideas of where you may be a, or the, hookah host. If you're the only one with hookah experience in these scenarios, then you may be in charge of loading up a hookah by default.


Hookah Parties (or "Hookah Nights"): Are you the first one among your friends to get a hookah? Show it off! When I was in college, study groups or just a dedicated night on the weekend became our hookah time. These types of settings with a hookah are generally all about the hookah, therefore called "hookah parties". They're great for introducing your friends to hookah and just overall great social get-togethers.

If you have other fellow hookah enthusiast friends, you could turn this idea into "New Flavor Night" to trade new shisha mixes you've come up with or to share a new shisha flavor you just picked up. Doesn't have to be shisha either, it could be your new Kaloud Lotus or a new HookahJohn Knurl hose you're proud of.


Gaming Parties: Hookah is a popular activity sidecar for gaming. Have your friends over and share some shisha while having a little competition, or a hookah goes great for bystanders (they can keep the hookah going for you :p ). Bowls of shisha also go well with traditional games like poker or board games.


Cookouts: Smoke on smoke! Bringing a hookah to a cookout is always a lot of fun. You and your friends will have something to entertain yourselves while prepping and cooking your meal.


Parties in General: If you're already having one, bringing a hookah into the mix can definitely bring a boost to your party. This also works for "pre-gaming" to get the fun going and post party to chill things out. Just remember to not tip the hookah!
Make Sure to Have Enough Supplies Ready
As a hookah owner you should already have a readily supplied cache of supplies as we've outlined here on this blog, but in addition to your basic stash you may need to grab some extra shisha and charcoal depending on the size of your smoking group. You don't want to chip in too deep into your personal stash.

You may also consider grabbing some Al Fakher Disposable Hoses so everyone can either have their own hose that you can either wash or toss away, or you can grab some mouth tips if you don't want to deal with multiple hoses.
Prepare Your Hookah & Hookah Space

A little prep work goes a long way when you're in charge of setting up the hookah, loading the bowls, and making sure there are hot charcoals!

If your hookah party will be at your place, you'll want to make sure wherever you'll be smoking is ready to go. Make sure the space is clear and clean. This will help alleviate accidents when people are moving around the hookah. You don't want to be housekeeping while everyone is smoking, you're monitoring the hookah!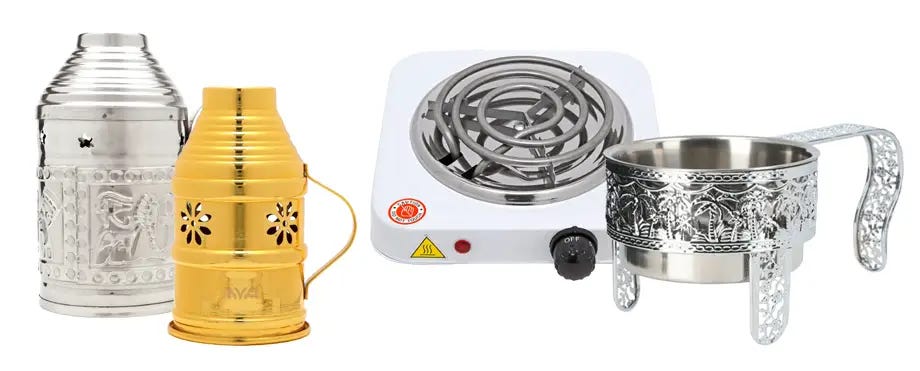 With all of your hookah supplies on hand in one area, this will become your "hookah station". If you already know what flavors some of your friends like, you can go ahead and prepare those bowls to save you time later. The same goes for your charcoal. Have some lighting up on your burner beforehand so there's not a boring wait time [This is what lounges do.]. Having a wind cover can help prolong the life of your pieces of coal that are on their last leg, and having a charcoal holder, like the one from AO, can allow you to have multiple pieces of charcoal lit and ready.
Be the Ultimate Hookah Host with These Tips

Here are some things to consider that take being a hookah host to the next level. They're small but important. They'll also help boost your fellow smokers' hookah experience!


Have Drinks & Snacks on Hand - This sort of depends on what event is happening and where, but if it's at your place it's a good idea. It's important to stay hydrated while smoking hookah so make sure everyone is. If you're smoking traditional style tobacco shisha that has nicotine, some smokers may be affected more by the buzz. Hydration!


Know Your Hookah Party Guests - Again, this depends on what the environment is but it's good to understand how long your guests want to smoke. Are they good after one bowl or is this a marathon where you'll be smoking two or three? It's also an obvious point, but don't load up every bowl with a flavor that's not working or people aren't enjoying.


Keep an Eye on Things - You definitely don't want to "set-it-and-forget-it" here. Keep a watchful eye on what's happening around the hookah. If there's a lot of movement, like a party for instance, make sure the hookah is in a safe spot where flying coals or tipping can be avoided.



Also, you'll want to keep an eye on the coals that are on your bowl. If they're losing their heat, go ahead and light up some more early so the hookah doesn't die out and have everyone waiting. It's a good feeling when someone asks "Do we need some more coals?" and you can easily reply "Already got'em".




Keep the drinks full, the coals lit, and the hookah safe and you'll be impressing your friends! If you need some helpful tips on creating your hookah space, we've got you covered here on this blog.
After-Party Cleanup & Takeaway

It should go unsaid that a clean hookah is the best hookah. Make sure to clean out your hookah at the earliest convenience to prevent nasty grime settling into your base and stem. When you're smoking with several people without disposable hoses, it's a good idea to also give your hose(s) a thorough wash. If you're cleaning up the next day, using some Bling in your base will help give it an extra scrub. Base brushes and shaft brushes will definitely help you out as well!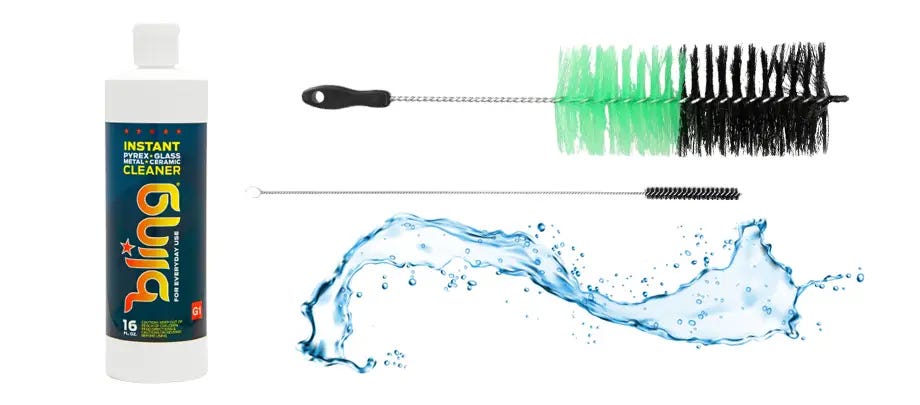 Lastly, take note of how your hookah hosting skills went. What worked and what didn't? Were most people "over it" after one bowl or was the majority wanting more? Were you quick enough on your feet with the coals and bowl loading? Did you experience your first carpet burn…? Ouch. Looking back at these things will only help you be better each time you're preparing a hookah party for your friends.
---
Anyone with a hookah can be a hookah host, but you can be your friends' first choice when they want to have a hookah party if you utilize these tips.

What are some of your experiences when you were responsible for a hookah session with friends? Let us know in the comments!
Categories
Month List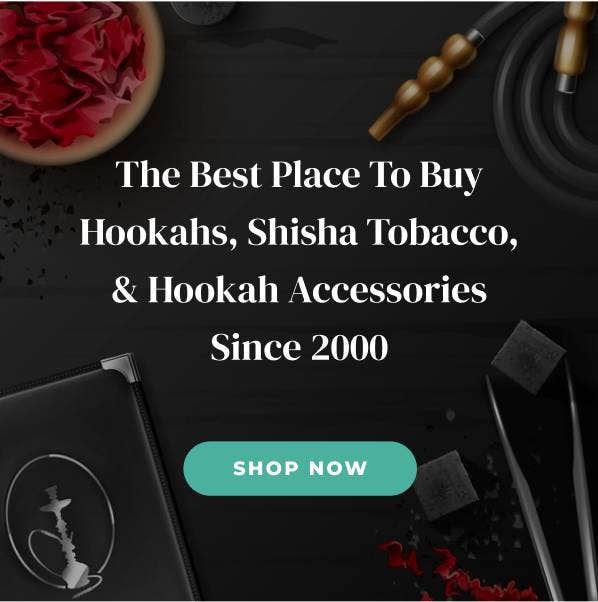 Shop All Hookahs, Shisha Tobacco, Charcoal, Bowls