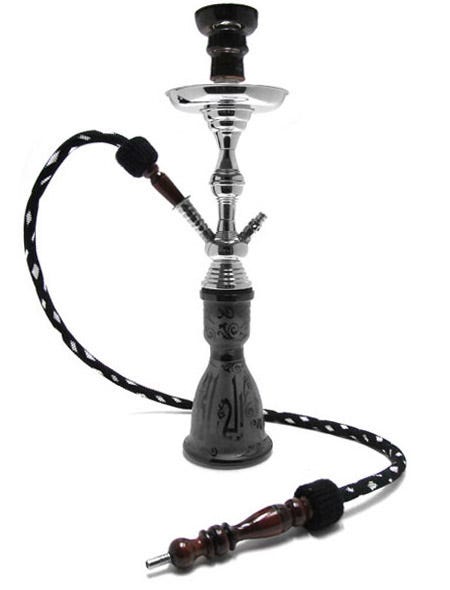 Egyptian Scarab (1 hose) Hookah - Featured Hookah Pipe
By
Grabertrain
/ July 30, 2010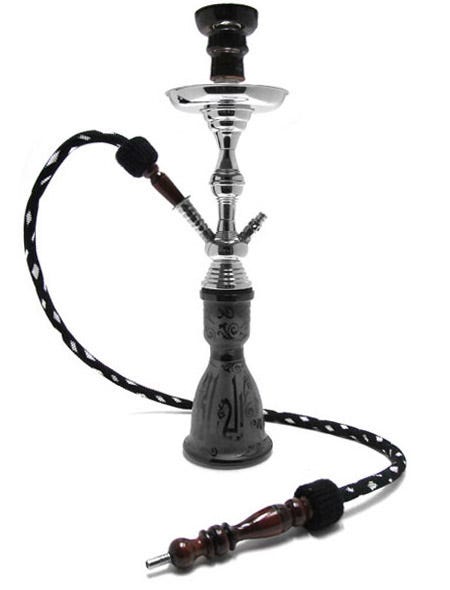 The smallest Egyptian we manufacture, the
Scarab (1 hose) Hookah
, is aptly named after the sacred beetle of Ancient Egypt, one that was believed to propel the sun across the heavens. I've mentioned this hookah before, but I still think it doesn't get enough love. It may be only 18 inches tall, but it's the perfect mélange of mythology, mystery, tradition, and the crafty adroitness of an authentic Middle Eastern pipe.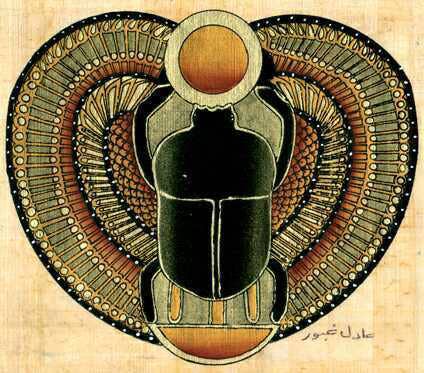 It's somewhat ironic that the smallest hand-made hookah we carry now has the largest selection of glass bases to choose from (12 total): The standard, plain colored clear bases are a classic, or you can upgrade to either a pyramid base (with their conical shape and Arabic-style letters) or the brand new Luxor base (The same style that is available on our
Nammor Hookahs
). The
Sheik Hookah Hose
accompanying the Scarab hookah is comparatively shorter than a cobra hose, but certainly fitting. The wooden handles are modest yet practical, and the peppered stripes running the breadth of the hose add an underscore of tasteful idiosyncrasy.
Also, small hookahs are awesome. Just ask these guys: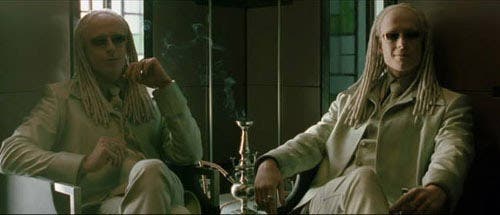 Categories
Recent Post
Month Lists