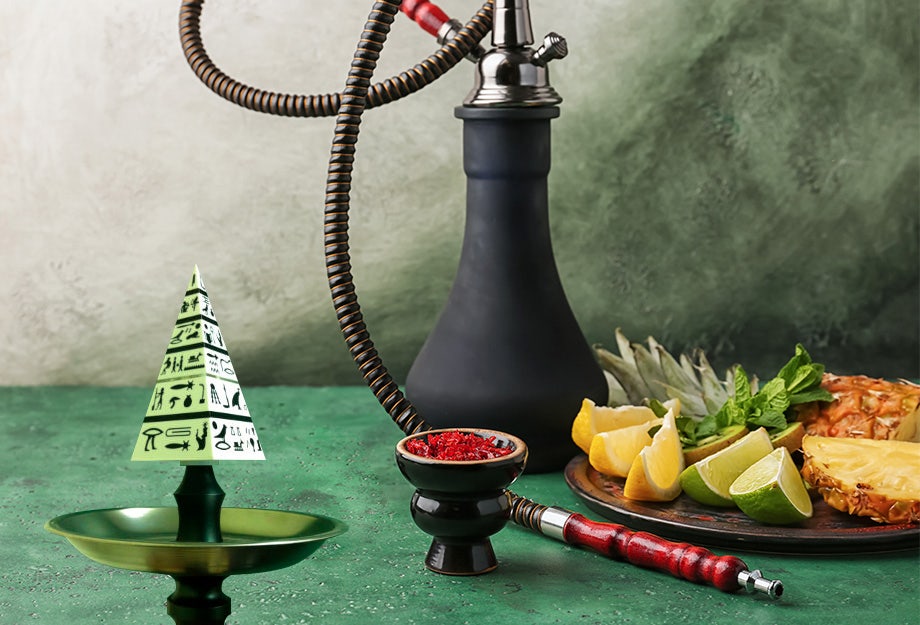 Introducing the Smoke Free Electronic Hookah
By
Terance
/ November 20, 2013
There's a new, smokeless way to enjoy your hookah with the Smoke Free Electronic Hookah!
Whether you're looking for a new twist on your vaping experience or wanting to try something new with your current hookah, the Smoke Free E Hookah gives you a simple, convenient way to get those flavorful clouds of tobacco free vapor you love. This smokeless bowl is essentially a cartomizer device that fits right on top of your hookah, where your bowl usually goes. The top half of the device contains the flavor tank, while the bottom half contains the rechargeable battery and atomizers. The two pieces of the e hookah attach together magnetically, so it's easy to change out your flavor at any time, even while you're smoking.
[caption id="" align="alignnone" width="311"]

Quarter for size comparison.

[/caption]
The electronic hookah bowl starter kit comes with two pre-filled clearomizers, and you can also get a refillable cartomizer to use with your favorite tobacco free or nicotine free e liquid and e juice flavors. And with the Smoke-Free Electronic Hookah, there's no wasting coals or shisha tobacco - you can enjoy as little or as much as you want during your session. It's the latest in smokefree hookah accessories!
Learn more about the Smoke Free Electronic Hookah.
Categories
Recent Post
Month Lists