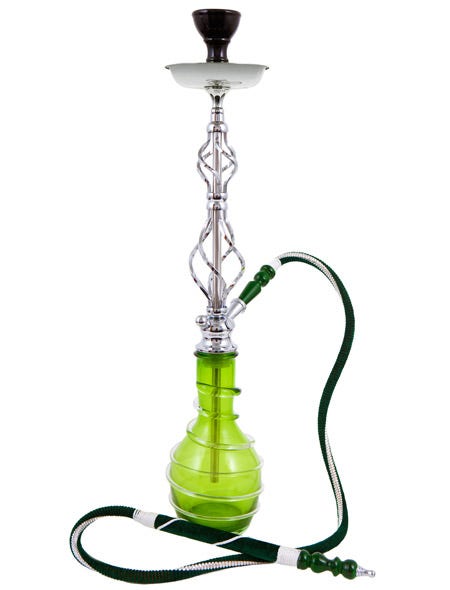 Sahara Smoke Hookahs - 16 New Models of Hookah Pipes from Sahara Smoke Now Available!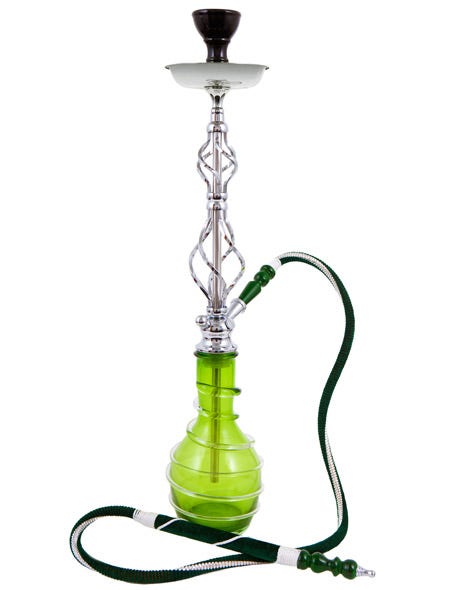 We are excited to add a new line of hookahs from Sahara Smoke, makers of the world-famous
Vortex Hookah Bowl
, to the lineup here at Hookah-Shisha.com! These new hookahs offer sizes from 15 inches (like the
Genie Bubble Hookah
) all the way to an impressive 30 inches (like the
Twisted Sublime Hookah
). The medium and large size hookahs also feature removable hose port caps that enable the hookahs to accommodate up to four hoses (although we currently sell them as single hose hookahs only, hose adapters will be available soon). All the hookahs feature high-grade metal shafts mated with high quality, thick and heavy hand-blown glass bases. Speaking of bases, Sahara Smoke hookahs have some of the best looking and unique bases in our inventory. These hookahs are sure to impress and stand out in your hookah collection. The proof is in the smoking, though, right? Our hands on experiences with the
Sahara Smoke Hookahs
have been great. The extra wide hose adapters enable an incredibly smooth draw. Coupled with the included vortex hookah bowl, you can expect a great smoking session. When you are ready to travel with your hookah, the included soft-sided carrying bag has plenty of room for the hookah itself and any accessories that you may wish to bring along. Overall I would consider these hookahs a great addition to any hookah collection. Combining high-quality components with the beauty of these bases, I think the Sahara Smoke hookahs will be a great addition to our hookah lineup. Happy Smoking!
Categories
Recent Post
Month Lists