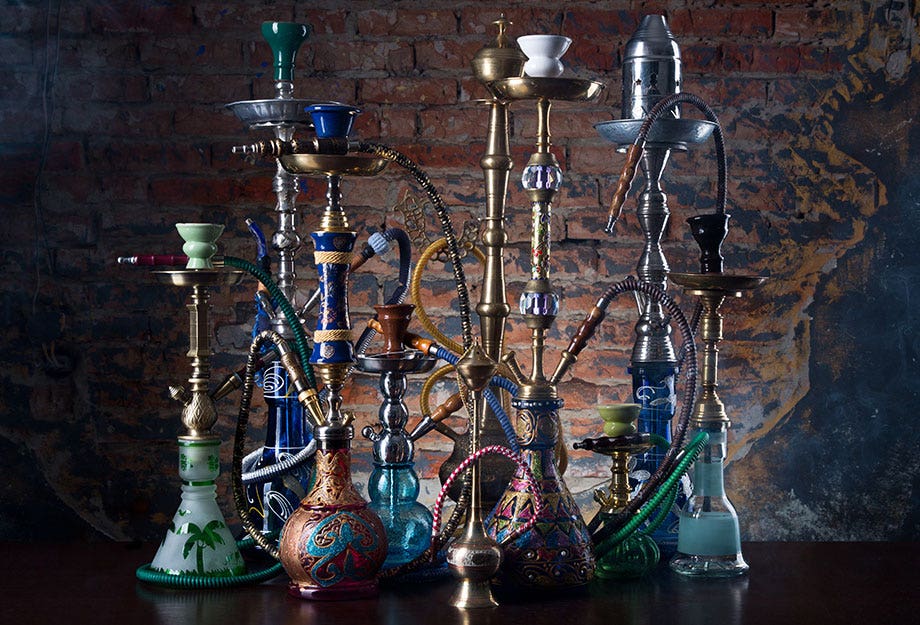 The Best Hookahs of the Year
By
smokeorpass
/ October 14, 2022
Every year we like to highlight some of the most popular hookahs that have quickly become favorites for us and you. It's not only a popularity contest. We also enjoy these hookahs for many reasons from build quality to performance to looks!
This list isn't in any particular order, but it highlights popular models and high sellers ignoring their initial release date. Kick back, scroll, and enjoy.
---
Khalil Mamoon Shareef Short Hookah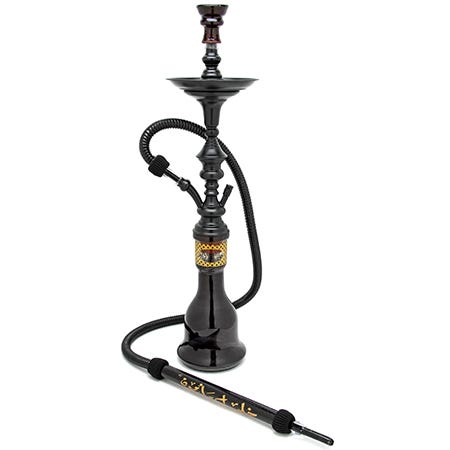 Who doesn't like a traditional hookah design with a little modern touch? The Khalil Mamoon Shareef Short has been one our most popular KM hookahs for several years and they've recently updated the base design as well as the electroplated stem while improving the exterior coating.
We've selected, as well as you guys apparently, the black option in this model. This matte black color doesn't show finger prints and the stainless steel construction aids against rust and corrosion, so it always looks stealthy. Standing at 30", including the bowl, this hookah shaft falls into the average height category but it's slim enough to be a phenomenal new addition to the living room. It's the same as it's big brother, the ever-so-popular KM Shareef, but just a tad bit smaller.
B2 Hookah Stems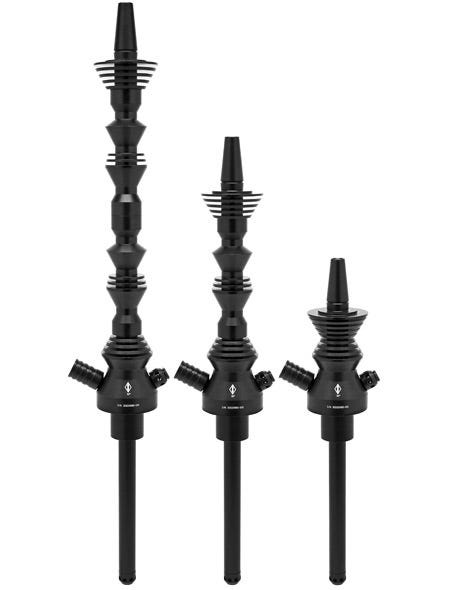 B2 Hookah Stems are the results of high level engineering and one man's deep passion for hookah culture. Designed and crafted in California, B2 Hookahs utilize a high grade aluminum metal and precise CNC machinery to create each shaft in small batches.
The original, modular stem can be used at 3 different heights and it can be disassembled in a flash thanks to the fine deep threading of the metal. The eye catching fin design of the exterior reminds us of heatsinks on a computer motherboard and they function in a similar way by drawing heat away from your shaft. Since the original, they have introduced two other models, the F-22 and the SS-Inox, to give you even more modern hookah options. Pair these with any style of base you please and you definitely will have a hookah that is like no other!
Starbuzz Carbine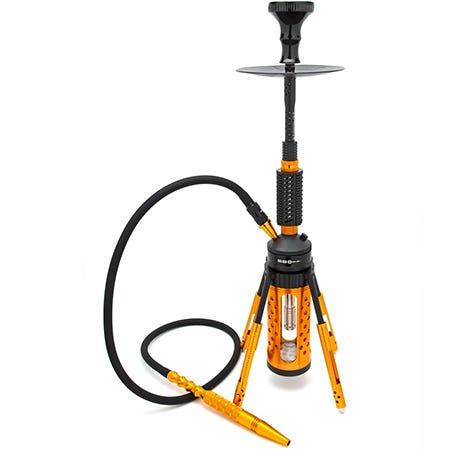 HOLY MOLY! This hookah made one heck of an entrance and we're glad to have them on the site. The Starbuzz Carbine hookah is an all-terrain hookah with adjustable legs. You heard that right; ALL-TERRAIN or ADJUSTABLE LEGS (whichever one was more shocking to you).
This hookah packs an insane amount of features into a very unique design. You'll be able to adjust the height of not only your legs but also the downstem and diffuser to create the perfect flow of air in your session. Whenever it's time to pass the hose, be sure to check out the (removable) rotating hub that spins a full 360 while you pass.
Regal Queen - Nutwood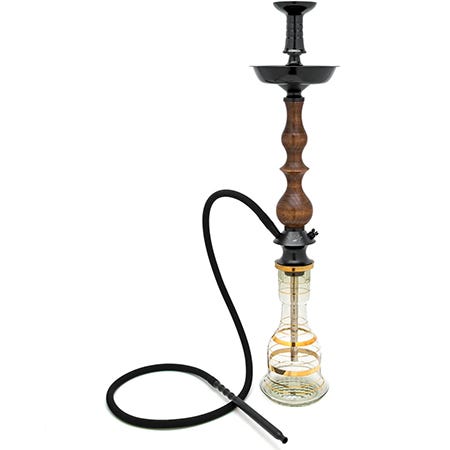 When you're looking for a unique American made hookah that you can really customize, look no further than the Regal hookah collection. The Queen model and all her curves cut from natural Nutwood is our most popular shaft. These hookahs arrive presealed so you won't spend a lot time maintaining the exterior besides an occasional spot clean.
Each shaft is built with a wide gauge stainless steel downstem that creates a comfortable and less restricted inhale. This year the Regal team released their Crown Tray that really takes the eye candy level of their shafts to the next level.
Wookah - Walnut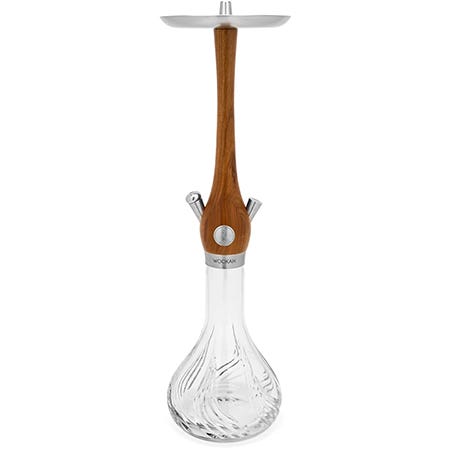 This is the type of centerpiece you would see on "Lifestyles of the Rich and Famous"....did anyone watch that show?
These beautiful Wookah hookahs are handmade in Poland, all the way down to the cut crystal glass bases. The smoking experience is enhanced by a fine tuned V2A stainless steel internal hub that features a matching set of wide gauged hose and purge ports.
There are several different styles of bases from Wookah as well as different types of wood and finishes. The Walnut Wookah stem was a part of the original 3 and solidified its spot on our most popular list.
Khalil Mamoon Mini Beast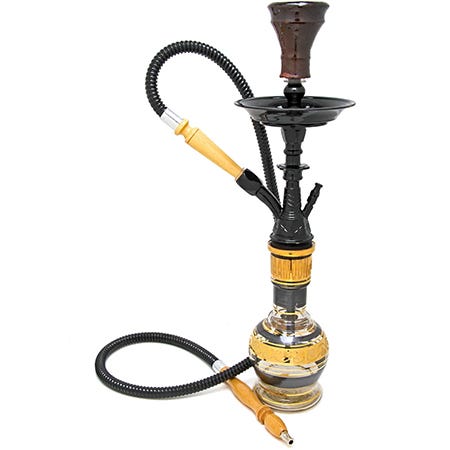 If there's one thing we've learned through all our years of hookah smoking, it's that you should never judge a hookah by it's size. The Khalil Mamoon name has been around for decades and so have some of their hookah models.
This KM Mini Beast and some of their other smaller hookahs have been the first hookah for so many people that it's hard to keep track.
They stand 16" tall and work perfect for small area situations like apartments, dorms, or desktops. These hookahs are crafted just like the models used for lounges, so they're built to last with proper care. They feature a unique style base and you can choose from several different color options!
MYA QT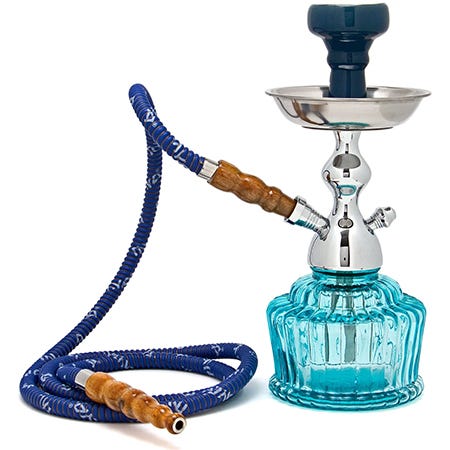 "My first hookah" - "The smoke shop hookah" - "Holy crap all that smoke came from that hookah!?" The Mya QT hookah goes by several names and over the many years this design has stood tall atop all of the other MYA hookahs.
This is the type of hookah that you'll probably find your favorite color in with matching accessories. The compact design stands 10" and it can be broken down quick and easy. The MYA QT hookah is also available in both a Silver Stem or Gold Stem.
Oduman Micro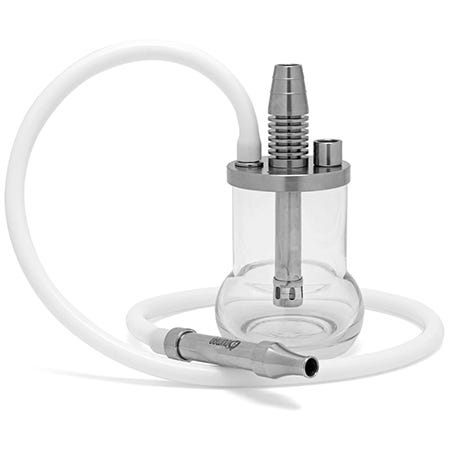 Another Oduman! If you read about the first Oduman on this list we'll skip the background info and materials on Odumans, so we can talk about why the Oduman Micro hookah made this list as well. Everyone needs a travel style hookah, that has to be at least one of the reasons.
It's the awesome hookah you bring to your friends house when they don't have one and you don't want to break down your larger one. The carrying case is included plus you get a washable hose, and it's one of the quickest sessions you'll put together.
---
That's a wrap!

Let us know what your favorite hookah is in the comments below! :)
Categories
Month List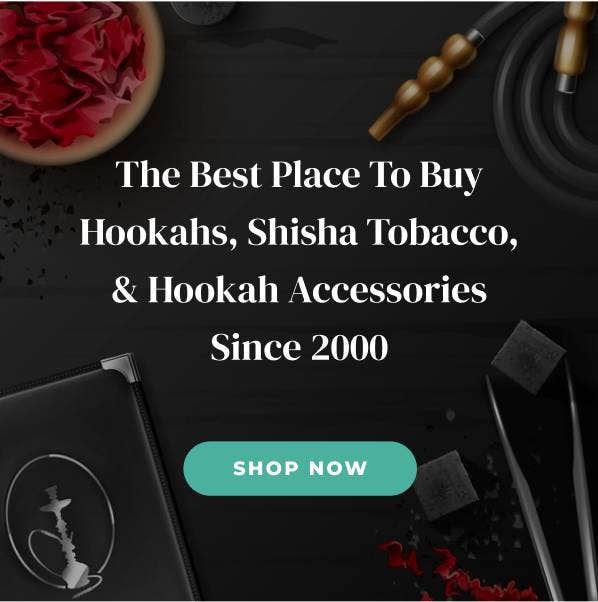 Shop All Hookahs, Shisha Tobacco, Charcoal, Bowls