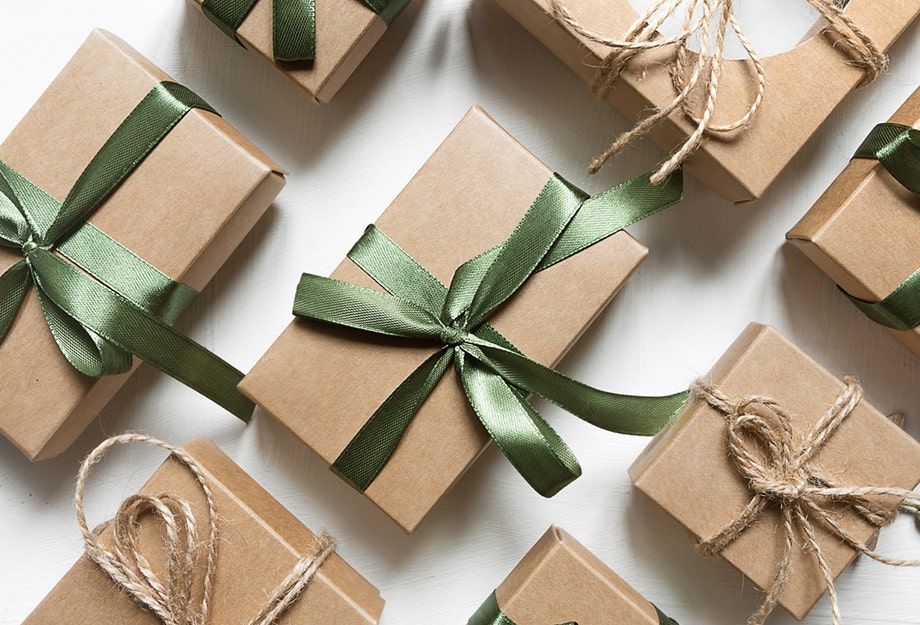 The Best Hookah Gifts for 2023
By
grabertrain
/ December 1, 2022
Are you familiar with that gut-wrenching feeling that comes with purchasing gifts? As much as you plan it always seems you forgot something, can't think of that perfect gift for that specific someone, or (hopefully this isn't you) those last minute gifts days before the intended gifting day.

Well, if you're searching for a gift for a hookah enthusiast then most of that work is cut out for you! If you smoke hookah then you probably understand that it becomes just like most any other hobby when it comes to keeping everything up-to-date whether that be hoses, shisha flavors, coal restocks or replacements for broken bowls.

There are plenty of options but we've created the following list of the best hookah gift ideas that any hookah lover will enjoy!
---
Hookahs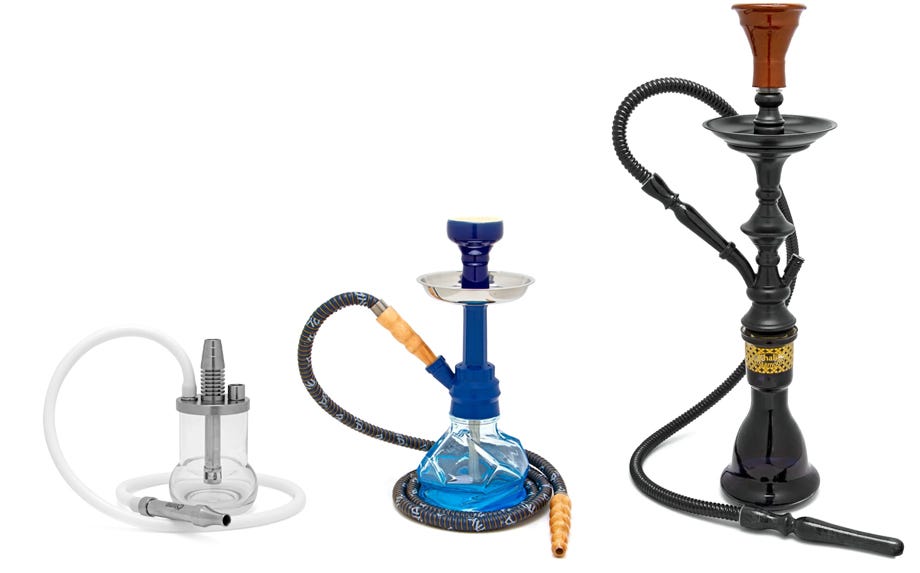 It's in our name so it's the first category here, and you can go a hundred different ways when it comes to hookahs. The options here are intended as gifts for someone who is going to receive their very first hookah. That doesn't mean any hookah aficionado wouldn't appreciate one of these to add to their collection.

MYA Saray (or just MYA) has fantastic tabletop hookahs and the Chico is sort of the in-between of all styles and sizes they offer. It has a clean stem design with a modern style base, and it can also be converted into a two-hose hookah with the use of an additional MYA Hose Adapter.

The Khalil Mamoon (KM) Mini Classic is a fantastic medium sized, traditional-style hookah and it comes in a few different colors as well as classic silver.

For the real modern look, or maybe for someone who travels a lot, go with the Oduman Micro. The Micro packs a punch for its size! Its included carrying case has pockets for each piece making it a fantastic on-to-go hookah.
Hoses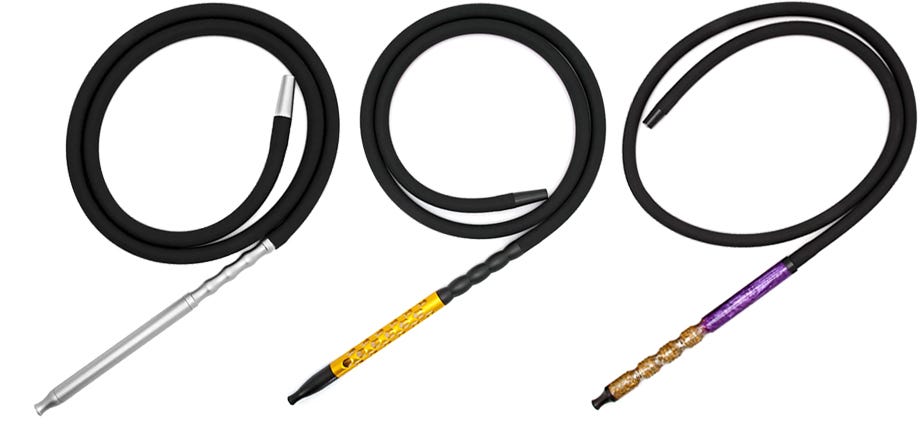 Everyone can always use another hose! This is sort of a fail-safe gift option here for any hookah user. There are dozens to choose from, and the more hoses one has the more creative sessions can be due to the fact hoses can be dedicated to specific flavor profiles. The best hose is a washable one. Most hoses today are because their tubing is high-grade silicone with handles being made from aluminum.

The Ripper and Galaxy hoses are the best bang for your buck and by far they are the most used hoses here in our offices. For high-end options to impress, definitely check out the D-Hose Resin and any hose from HookahJohn like the Flaca.
Bowls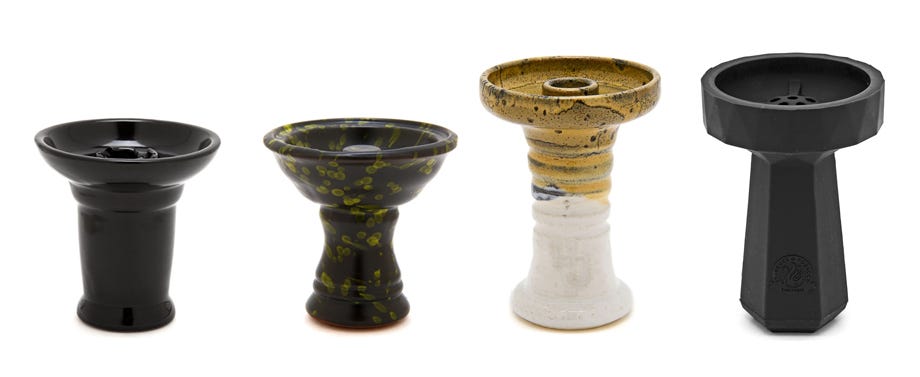 Like hoses, hookah bowls are generally universally compatible among most hookahs. That being said, if you decide to pick up a bowl as your gift it's a good idea to grab a grommet or two to ensure your gift will be usable once unwrapped.

Bowls like the Gambit and Firefly are amazing bowls that are inexpensive, and the Firefly is compatible with most HMDs. The HookahJohn Retro Harmony is my personal favorite out of all phunnel-style bowls, and it comes in a wide variety of colors (and also fits most HMDs).

One of the most popular bowls over the years for cross-over HMD and foil users is the Alpaca Lipache bowl. What's unique about the Lipache is its "showerhead" style grate on the raised spire, which still allows plenty of airflow but helps prevent rouge shisha from going down into the bowl/stem.

And finally, the Starbuzz Paradigm bowl which is unbreakable being that it is made from high grade silicone and also eliminates the need to use a bowl grommet. Inside the cavity there are walls to aid in breaking up different shisha flavors should one wish to get that perfect ratio.
Accessories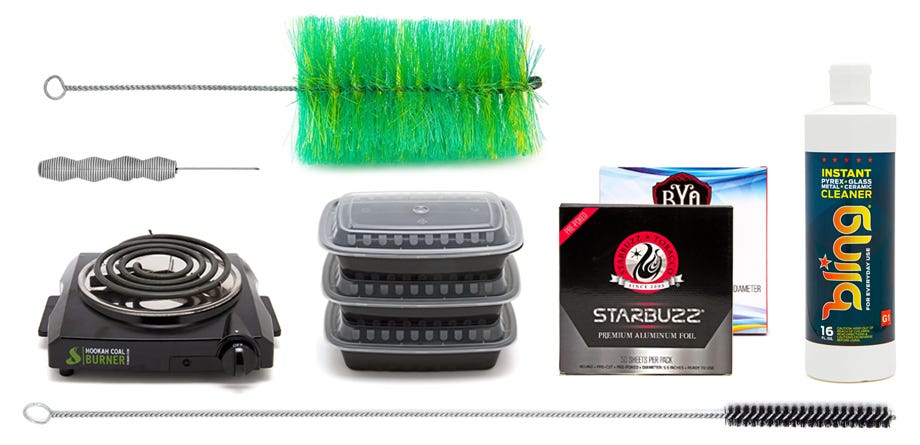 Specialties

We put these suggestions in their own category because these hookah gift ideas do take a little more knowledge of your recipient and their hookah preferences (and what they may already own or use).

These days it seems more prevalent that hookah smokers are users of either heat management devices or the old school way with foil. Some smokers can be both (I am), but if you really want to surprise someone with an HMD then we recommend the Kaloud products. The Kaloud Lotus+ is the most versatile.

Secondly, hookah charcoal. Regardless of how often a bowl is sparked up, hookah owners can always use a restock on coals. Before you make your selection be sure to know what the preference is: natural or quicklight. Bonus points if you know their usual coal choice, because there are a lot of options for shape, style, size and brand.

Three Kings 33mm hookah charcoal are the most common quick-lighting option. However, as mentioned, your quicklight user could also prefer Starbuzz, Pharaohs, or another brand. If you know natural coals are the way to go, then Al Fakher has the most common shape (cubes) in the most common box sizes: 36 pieces, 72, 144, and you can even pick up a 10G box!

Shisha fits here because you can really grab anything within the flavor category that your recipient enjoys smoking; bonus points if you know their favorite brand.
---
Hopefully this list gets some ideas churning for your gift ideas. As I mentioned, there are a lot of options in every category related to hookah so if you have any questions that stem from these recommendations reach out to us! Our Customer Service team has years of experience on everything hookah.

What are some hookah gifts that you've given in the past that were a solid hit? Let us know in the comments!
Categories
Month List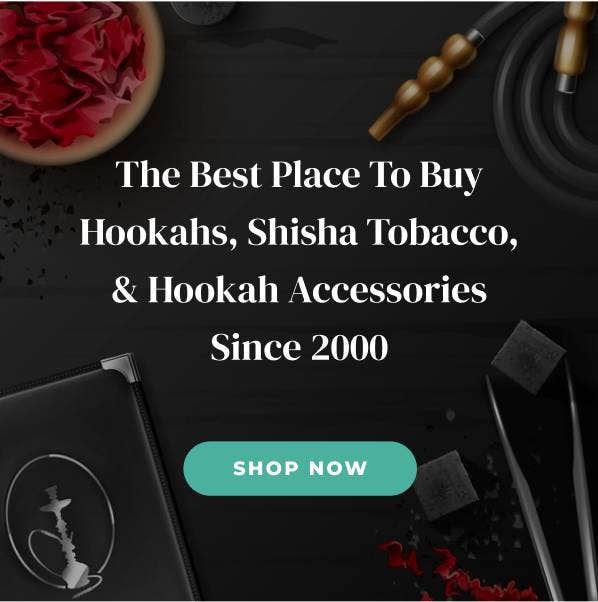 Shop All Hookahs, Shisha Tobacco, Charcoal, Bowls