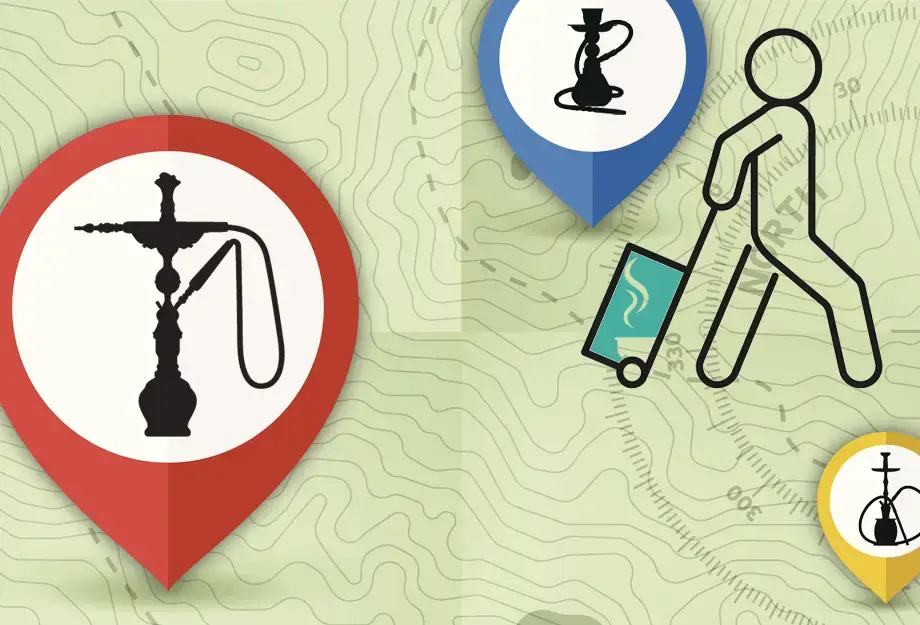 DIY Traveling With Your Hookah
By
double allen
/ July 31, 2023
We've discussed taking your hookah to the beach and taking your hookah camping specifically. What about just traveling with your hookah in general? That's what we're here to discuss right now. You could say that this guide is the general outline to use when you're planning on taking and smoking your hookah somewhere outside of your own home.

There are several factors to consider from destination to travel method to how many people will be smoking and more. When I started to bring my hookah with me to friends' homes, parties, etc. I quickly learned the basic things outlined in this guide to ensure my hookah setup was mobile-friendly.
---
How Far is Your Hookah Going & How Are You Getting There?
Bringing a hookah along with you for game nights, cookouts, or vacation smoke sessions is like packing an extra bag of fun. Depending on how long of a journey your hookah will be taking will determine what you will be able to bring. It will also play a factor into how you'll be packing up your hookah gear.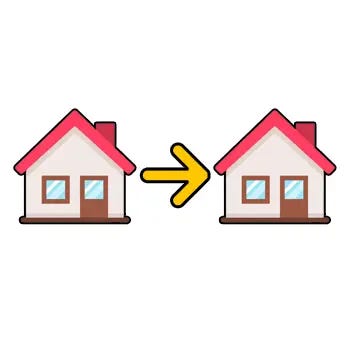 House to House
I'm sure if you've owned or own a hookah you may have already had this experience. Bringing a hookah with you to a friend's place is probably the most common way hookahs travel and it's definitely the easiest. What you bring with you is your call. One shisha flavor or a couple, one bowl, two bowls, how many coals you'll need, and what accessories you bring are up to you and what will be available at your destination.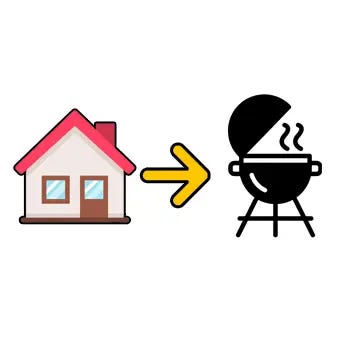 House to a Cookout
Level Two of house-to-house hookah transportation. It's pretty much the same as above, but one thing to take into consideration is how many people are planning on sharing a hookah with you. Set yourself up to avoid a "hookah fail"; afterall you are the hookah guru in this setting in most cases. Remember to bring enough shisha and enough coals to last the entire time you plan on smoking. If you're planning on smoking outside where the cookout takes place, a wind cover can be a vital accessory to bring with you [and you'll impress your smoking companions].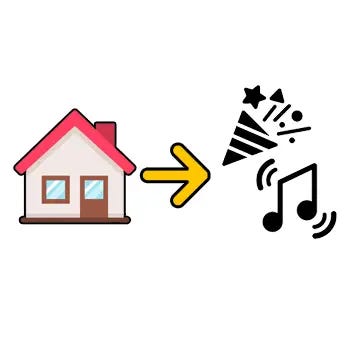 House to Party
Level Three. Outside of your normal "multi-smoker" hookah setup that you would bring to a small gathering like a cookout, there are a couple of other useful things to consider. Disposable hookah hoses like the Al Fakher ones are great for this type of setting. Everyone can have their own hose, they're inexpensive to replace, and it's very hygienic. If you don't want to bring several hoses with you then a pack of mouth tips is a great secondary option. Depending on the size of said party, you may not want to bring your tallest KM hookah or your most expensive, customized HookahJohn SAOCCA setup. Your showpiece hookah could be knocked over and/or damaged with a lot of people around.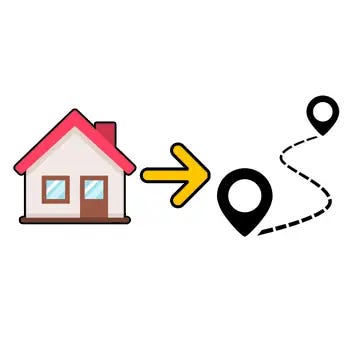 House to Road Trip
This sort of correlates with taking your hookah camping. What hookah supplies you bring with you depends on your available space. Travel friendly and super compact hookahs like the INVI Nano, Sheeshaya Hazard, and the Oduman Micro are perfect for road trips. Other small hookah models like those from MYA Saray, Amira/BYO, and Golden Desert are also great for something a little larger but still space-saving and easy to transport. Remember to pack enough shisha and charcoal for your estimated amount of hookah smoking you'll be doing. And remember, smoking hookah inside your car is a definite no-no.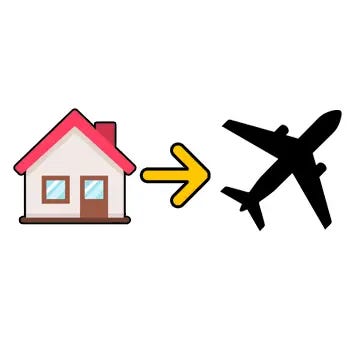 House to Airport
We get this question A LOT. The good news is that since hookah has become much more of a recognized thing, traveling with one through the airport is less of a headache. Obviously the best options here are to utilize your checked bag, and if you already own a hookah on the small to medium scale, bring that one instead of your larger one. You'll also be limited on how much shisha and charcoal you can bring. If you have an ultra-compact hookah like the Nano, it is possible to bring that into your carry-on. Keep in mind that it's not inevitable you may have to explain preemptively, or when questioned, about what's in your bag just as with anything else.
Know The Rules of Your Destination
You know I have to include this here, but it's important to be courteous of the owner of where you will be smoking hookah.
If you're going to a friend's house then you probably already know their preferences and house rules on smoking inside. Be mindful of the areas where you guys will be smoking, and take note of any potential hazards in your smoking space. You don't want to ruin a table or carpet with a rogue piece of hookah charcoal.


One thing I've come to learn when setting up a hookah at a house party is to have a designated "hookah space", and sometimes it's also helpful to have a limit on how many people at a time can be sharing a hookah. This lowers the potential for accidents, especially when alcohol is being served.



I shouldn't have to elaborate on going through an airport. Be respectful. Also, don't pack half a suitcase full of shisha and charcoal :p
Make Sure You Bring All of Your Hookah Necessities

Depending on where you're going and how you're going to get there, make sure that you plan accordingly. Just hanging out with a friend? Bring enough for a couple of sessions. If you're going to be sharing your hookah with several people, pack enough shisha and charcoal for the amount of time you are planning on smoking a hookah.
The Basic Hookah Essentials

Bonus Hookah Essentials When Traveling

Tips for Packing Your Hookah for Travel
The best tip for traveling with a hookah is to have a good case or bag for all of your gear. A Fumari Gallivant bag is the best hookah bag out there right now. It doesn't matter if you have a small, medium, or large hookah; it can accommodate any size.

The bottom portion of the Fumari Gallivant bag keeps all of your loose end pieces together, and the top padded portion can hold a small hookah entirely or a large hookah base. What about the stem on larger hookahs? The intelligently designed top zipper and interior padding allows you to carry a longer hookah stem, even if a few inches have to poke out the top.
If you're just going down the street or going to be on a lengthy journey, make sure your hookah base and hookah bowls are protected.


When you're bringing a hookah along on a road trip it's smart to bring an extra bowl, an extra hose (or two), and shisha storage containers. If you plan ahead you can arrange stops at smoke shops along your trip to pick up shisha or coals.


Charcoal: Natural or quicklighting. Depending on where you will be and how you are able to light them, decide what is the best hookah charcoal for your travels. When on-the-go, quick-light hookah charcoal is probably what you'll go with.


Water. You need it for your hookah base and you need it to stay hydrated. Don't forget it!



If you're traveling by means of sky bird (air) then make sure all of your pieces of your hookah setup are packed and padded securely. We have all heard of airport luggage stories. When your hookah is going into a checked bag you can stuff your base with socks, wrap your hookah stem with a t-shirt, and put your shisha inside a Ziploc bag for extra protection. .
Emergency Traveling Hookah Tips
You might find yourself in a situation where you have forgotten something for your hookah setup. It's possible for a little, quick MacGyver-ing to get you smoking!
Grommets somehow have the ability to get up and walk away on their own. No worries! Use the "Paper Towel Trick" for bowl and hose grommet substitutions!


Learn about what smoke shops or hookah lounges will be around where you will be going. If you run out of shisha, need some more hookah charcoals, or need to grab an extra hose, pick up your supplies on the way to your destination. If you're flying, this can save you from packing shisha and charcoals if you know you'll have the availability to grab them where you'll end up.
Have a Fun Hookah Session!
Of course, enjoy yourself and the pleasure of smoking a hookah among your companions! Introducing a hookah into any game night, movie night, cookout, party, or any get-together is always fun! Keep the shisha bowls smoking as long as the smoking company wants them!

Just don't tip the hookah :)
---
I hope my traveling hookah experiences help you have a successful traveling hookah journey. In my hookah travels I learned that strong preparation works out for the best in the end. Don't overlook any small details like grommets or foil.

Where was your favorite place you brought a hookah along with you? Do you have any other traveling hookah tips? Share the knowledge below in the comments!
Categories
Month List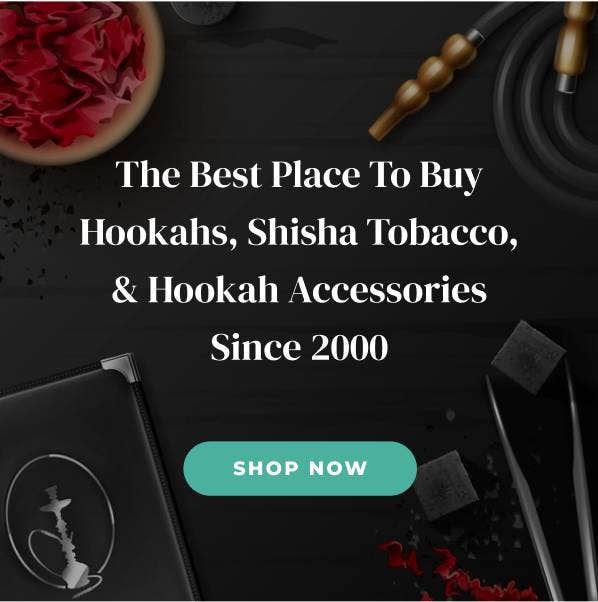 Shop All Hookahs, Shisha Tobacco, Charcoal, Bowls