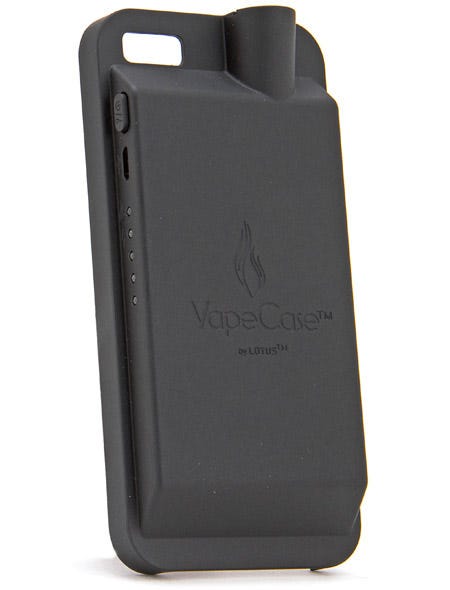 Lotus iPhone Vape Case With Nautilus Vape Clearomizer
By
Katie
/ October 23, 2014
The Lotus Vape Case for iPhone 5/5s allows you to turn your iPhone into your personal vaporizer! Just pop your phone into the slim, durable case, attatch a clearomizer with your favorite e-juice, and you're ready to multi-task.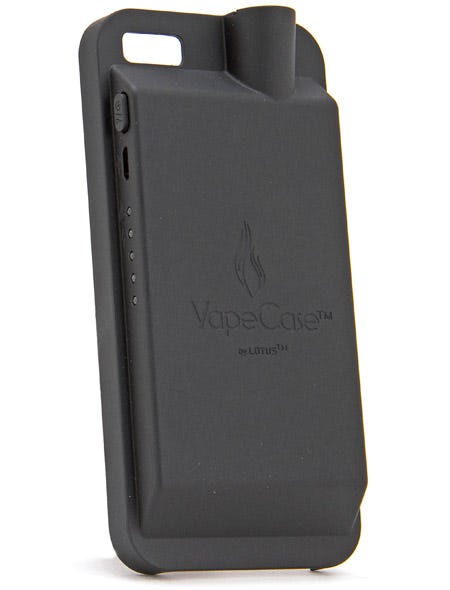 This iPhone Vape Case features a powerful 2000mAh battery which kicks out a smooth 3.7V of power. With a 4-stage variable voltage option, you control the power of your vape. It also comes with an LED battery life indicator.
| | |
| --- | --- |
| | The Lotus Case recommends that you use a cartomizer rated at 2.4 ohms, however it will accept clearomizers with resistance ratings between 1.5 and 2.8 ohms. The iSmoka Mega BCC pairs perfectly with the Lotus Case, without the need for an adapter. In our video we also used the Nautilus Mini Clearomizer BCC (Bottom Coil Clearomizer), and it worked perfectly. |
Just press the power button 5 times and the power/ignition indicator will flash, meaning your Vape Case is ready for action. The variable voltage switch is located on the other side of the case - just turn it up or down to get your e-hookah experience just the way you like it. Next time you're ready for some e-hookah - it's time to go mobile!
The Lotus iPhone Vape Case also includes a 510 to eGo thread adapter so you can use any type of clearomizer, and a USB charger with wall adapter. Watch one of our employees walk you through the specs of this awesome new vape technology! We tried it out with one of the new flavors from Fantasia e-Juice (Fantasia Menage, specifically - tastes like candy watermelon!), now available with 12mg of nicotine.
Categories
Recent Post
Month Lists